Welcome to issue 4, this week we are looking at Social Responsibility and Ethics

Shop specials
Order packs of 12 printed A1 posters for £19.50!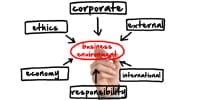 Social Responsibility and Ethics
The term Corporate Social Responsibility (CSR) refers to the responsibility that modern business organisations have to creating a healthy and prosperous society. Businesses do not work in isolation, e.g. the products and services that they provide are consumed by large numbers of consumers, their employees are part of wider communities, in which they have responsibilities to families and other social groupings.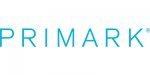 Beyond corporate social responsibility
Like many retail fashion businesses, Primark does not manufacture goods itself. Its expertise lies in understanding its customers and working with its suppliers to produce goods to Primark's specification. It then gets the right goods to the right places at the right prices. Its profitability depends on sheer volume of sales. Primark's value-for-money prices rely on low costs. These are achieved in part through economies of scale and efficient distribution.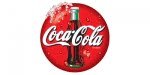 The importance of social responsibility
A good business is also a good citizen. As well as making a profit by supplying products or services that people want to buy, it can be a positive influence on the rest of society, including – in the case of multinationals – local communities spread across the globe. An enlightened business recognises that it is in its own interests to be socially responsible, since an enhanced public image is more likely to be attractive to investors, employees, customers, consumers, suppliers and host governments.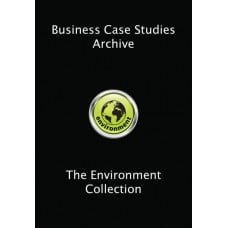 The Environment Collection Business Case Studies eBook
This e-book gathers up all 37 environmentally focused case studies in one handy place, making sure you have all you need to wrap your head around the environmental side of the curriculum. Your teacher can opt for the 'Network Licence' to make sure your entire school or university can access the e-book.
There's plenty of info on offer, from the business cycle to fiscal policy, PEST analysis and many more. All the studies have been written alongside businesses in an open and easy-to-read way that marks out the volume out from other curriculum related resources.
It doesn't matter whether you've only just started your GSCEs or if you're halfway through a degree, the info inside the case studies is helpful and relevant, helping you to exceed in your exams. The e-book is a useful revision tool and a great way to get a group engaged in business.
The case studies are supported by additional learning materials such as PowerPoints, handouts, MP3s, crosswords and word searches which are available to download online.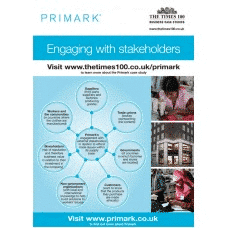 Pack of 12 printed A1 posters for only £19.50!
This pack of 12 A1 posters includes posters with the following topics:
Meeting business needs through training and development
Stakeholders as partners
Communicating with stakeholders
Using teamwork to build a better workplace
Using sports marketing to engage with consumers
Developing competitive advantage through customer service
Roles and Responsibilities
Engaging with stakeholders
Investment appraisal in action
Delivering a business strategy
Competitive advantage through diversity
Delivering appropriate leadership styles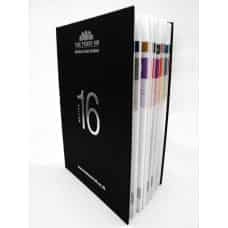 hard-backed book – The Times 100 business case studies for only £9.99
Our case studies cover a wide variety of real business topics from Accounting & Finance, Communication and Decision Making to Brand Promotion, External Influences to Strategic Planning.
These are intended to not only help students pass exams but to help them gain a fundamental understanding of modern business, preparing them for a future career by bringing theory to life in "actual" business situations and practices.
The case studies are designed to support independent learning, creating a number of personal, learning and thinking skills (PLTS), at the same time as encouraging more in depth understanding (and therefore better results), giving teachers and students alike a clear picture of the progress achieved.
Although all case studies are free to view individually online there is no substitute for having a portable bound hardback book which conveniently includes every case study in one accessible volume with no need to click through several pages in order to view the whole document.
The new bound edition is fully supported online with a number of e-resources available.
Additional edition 16 materials such as PowerPoints, handouts, MP3s, crosswords and word searches are all available to download for use in the classroom or as homework. These resources help to raise performance and interest in Business Studies.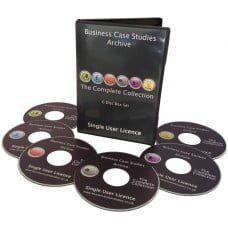 The Complete Collection – Business Case Studies
This CD contains the complete collection, gathering all 265 case studies from the 15 external environment, finance, marketing, operations, people and strategy volumes. It offers a comprehensive tool to not only help you excel in exams, but to gear you up with lifelong business knowledge. To make sure everyone can get on a computer at your school or university and access the CD, your teacher can choose the 'Network Licence' and save £100.
The CD is a great learning tool no matter what stage you're at with your education, whether you're choosing your GSCEs or writing a dissertation, the easy-to-read and engaging case studies contain real-world and relevant business information.