Business Case Studies – Learn 'Strategy' – Issue 2
Welcome to issue 2, this week we are looking at strategy.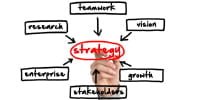 Business Strategy
A business strategy is the means by which it sets out to achieve its desired ends (objectives). It can simply be described as a long-term business planning. Typically a business strategy will cover a period of about 3-5 years (sometimes even longer). A business strategy is concerned with major resource issues e.g. raising the finance to build a new factory or plant. Strategies are also concerned with deciding on what products to allocate major resources to – for example when Coca-Cola launched….

Developing ethical business strategies
A mission statement and business aims identify the core purpose of the business and the goals that it wants to achieve. Business strategy refers to the set of plans that a business adopts in order to achieve its aims. A mission statement outlines the core values of a business and can form the backbone for all strategic decisions. CIMA's mission is 'Helping people and businesses to succeed'. This mission is supported by CIMA's aim 'Our goal is to establish management accounting, represented by the CGMA designation, as the most valued profession in business'. These values shape the way CIMA does business and will affect the organisation's….

Exam-style questions
1. Describe what is meant by the term 'ethics' in business. (2 marks)
2. Explain the difference between objectives and tactics. (4 marks)
3.  Analyse why an ethical approach is so central to the role of CIMA qualified management accountants. (6 marks)
4. Evaluate the extent to which a management accountant can contribute to a successful business strategy. (8 marks)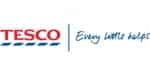 Vision, values and business strategies
Tesco's continuing success depends on it reassessing and formulating clear business strategies. Tesco aims to improve customer loyalty and its core UK business in order to help it develop the shopping experience for its customers. It committed £1 billion to an investment programme to achieve this. Strategies to improve competitiveness were then developed. The driving forces behind these strategies are price, quality, range and innovation as well as delivering great multichannel customer service, for example, through its 'Click & Collect' service…….

Exam-style questions
1. Describe what a vision is. (2 marks)
2. Explain how Tesco's values help support its seven part strategy. (4 marks)
3. State Tesco's core purpose and analyse the importance of strategic planning in helping it to achieve its core purpose. (6 marks)
4.  Using data in the case study, evaluate the extent to which Tesco's vision and values affect its success. (8 marks)

Enter body content here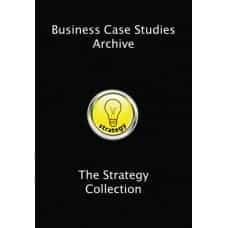 The Strategy Collection Business Case Studies eBook
This collection gathers up all 56 strategy case studies from three volumes, making sure you only need one e-book to get to grips with business strategy and development, mission, stakeholders and many more. To make sure your entire school or university benefits from the collection, Teachers can opt for the 'Network Licence'.
By collecting all the strategy related topics in one handy e-book, you get everything you need to excel in your exams in one place. The topics are a great way to get to know a business, and how you can involved. Whether you're a GSCE student, halfway through your A-Levels or just starting a degree, the open and accessible info gives a real insight in the corporate world and what makes business tick.
The case studies are supported by additional learning materials such as PowerPoints, handouts, MP3s, crosswords and word searches which are available to download online.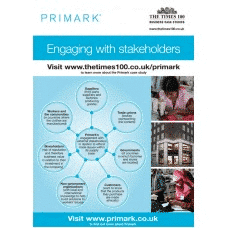 Pack of 12 printed A1 posters
This pack of 12 A1 posters includes posters with the followung topics:
Meeting business needs through training and development
Stakeholders as partners
Communicating with stakeholders
Using teamwork to build a better workplace
Using sports marketing to engage with consumers
Developing competitive advantage through customer service
Roles and Responsibilities
Engaging with stakeholders
Investment appraisal in action
Delivering a business strategy
Competitive advantage through diversity
Delivering appropriate leadership styles

Enter body content here

The Complete Collection – Business Case Studies
This CD contains the complete collection, gathering all 265 case studies from the 15 external environment, finance, marketing, operations, people and strategy volumes. It offers a comprehensive tool to not only help you excel in exams, but to gear you up with lifelong business knowledge. To make sure everyone can get on a computer at your school or university and access the CD, your teacher can choose the 'Network Licence' and save £100.
The CD is a great learning tool no matter what stage you're at with your education, whether you're choosing your GSCEs or writing a dissertation, the easy-to-read and engaging case studies contain real-world and relevant business information.
The titles of the business studies case studies included on this CD ROM are:
Working within the business cycle
Decision making across the business cycle
Managing firms through the business cycle
Planning and the business cycle
Helping individuals and companies that are in financial difficulties