Having explored the Pandarow Chinese learning app, it is safe to say that learning Chinese has never been easier, more fun, and totally free. Pandarow has successfully created a tool that anyone, absolutely anyone can use to learn Chinese fast and easy.
The app is packed with a lot of amazing functionalities  (which we'll get to in a bit) that simplify the process to getting English to Chinese translation, and what is perhaps even more baffling is the fact that it is completely free, so you don't have to pay a dime to get quality, premium learning.
Regardless of the stage you are at now – beginner, intermediate, or advanced – Pandarow has something more to offer to improve your understanding and fluency of the Chinese language.
Still not convinced, see for yourself:
Why you should learn Chinese using Pandarow's awesome app!
There are lessons for everyone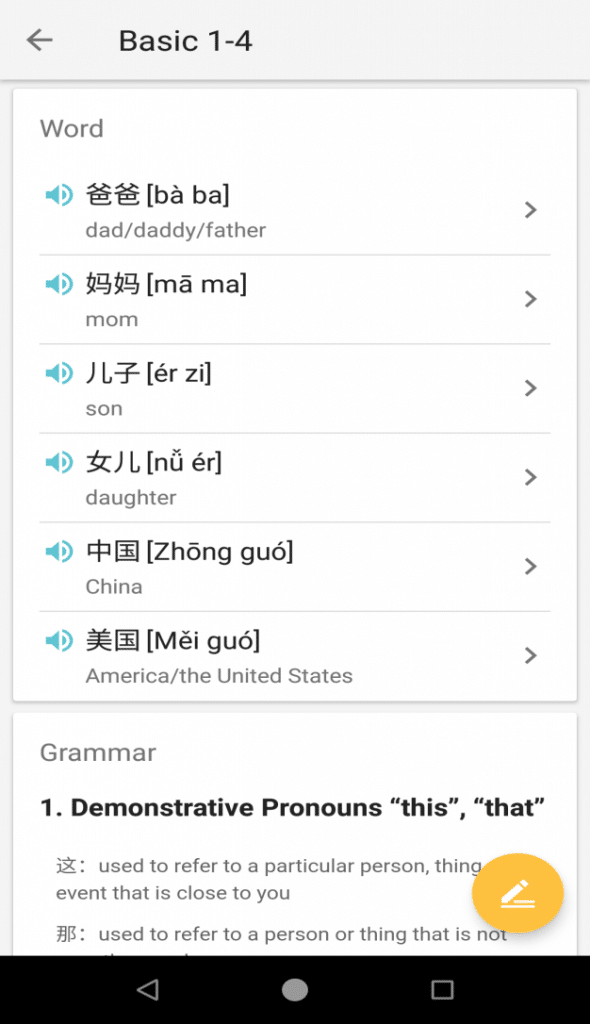 When you first open the app, there is a test to assess your level of Chinese mastery – whether you are a beginner or at an advanced level.
If you are a beginner, there are already courses available to improve your grasp of the language, and if you're advanced, Pandarow will help you stretch the frontiers of learning. So nobody is left out.
Includes a rich dictionary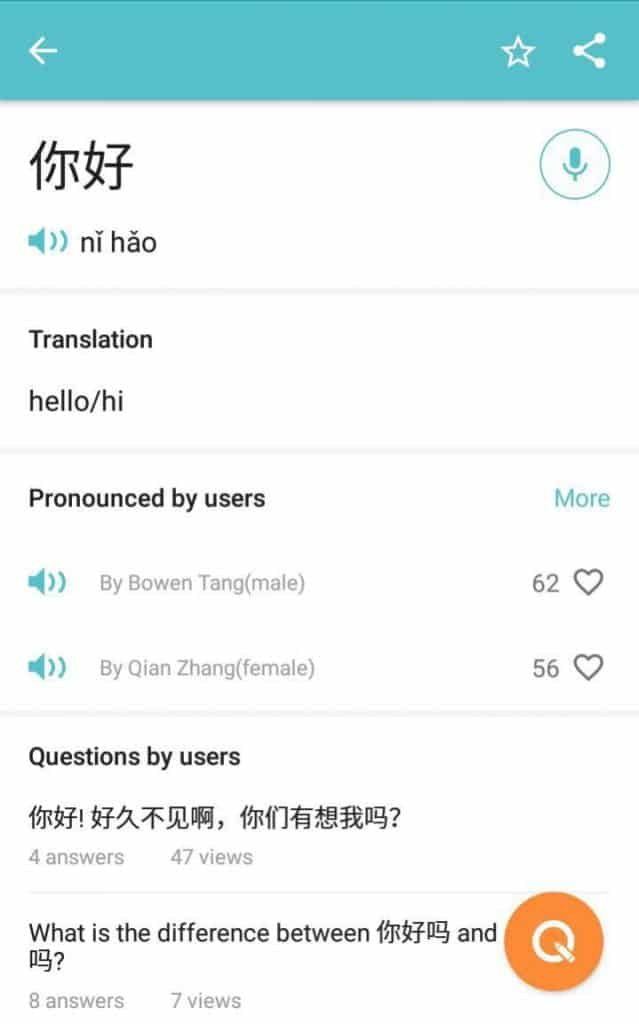 The Pandarow Chinese dictionary is loaded with up-to-date Chinese expressions with extensive explanations and examples to aid easy understanding. The dictionary supports English, Pinyin and Spanish; this means that you can search in any of these languages and get results.
It is also an ideal place to practice your Chinese pronunciations and writing. The app also features human Mandarin pronunciations, not automatic configurations.
Practice what you learn by joining conversations
Pandarow has a teeming community of native speakers as well as those learning just like you. It affords you the opportunity to go practice what you learn from the courses in real conversations.
As the saying goes, practice makes perfection, Pandarow understands this bit, and that's why they've provided you with an audience to express yourself.
Make friends with people all over the world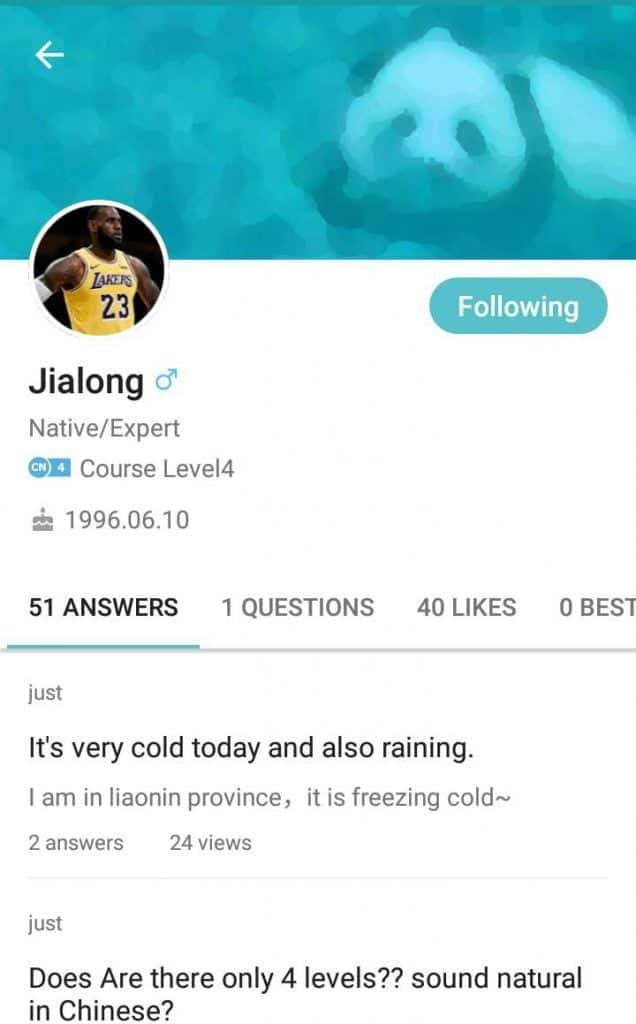 This community in the app consists of people from around the world, so Pandarow is not just an app to learn Mandarin, it is a place to make friends, socialize, and learn from one another.
This makes the experience even more interesting because you can share what you learn with your friends.
HSK related questions and preparation for the test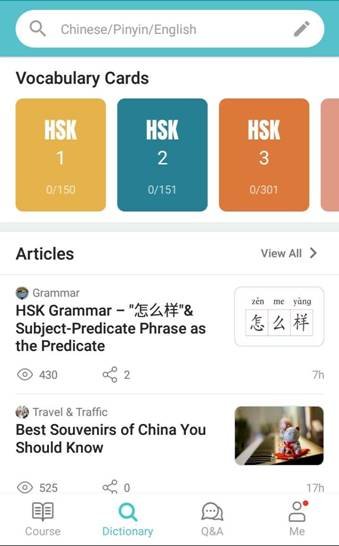 The courses are structured in such a way that people preparing for the HSK (Chinese Proficiency Test) are in a better position to succeed. Preparing to write the HSK? Download Pandarow now!
Get quick answers to your questions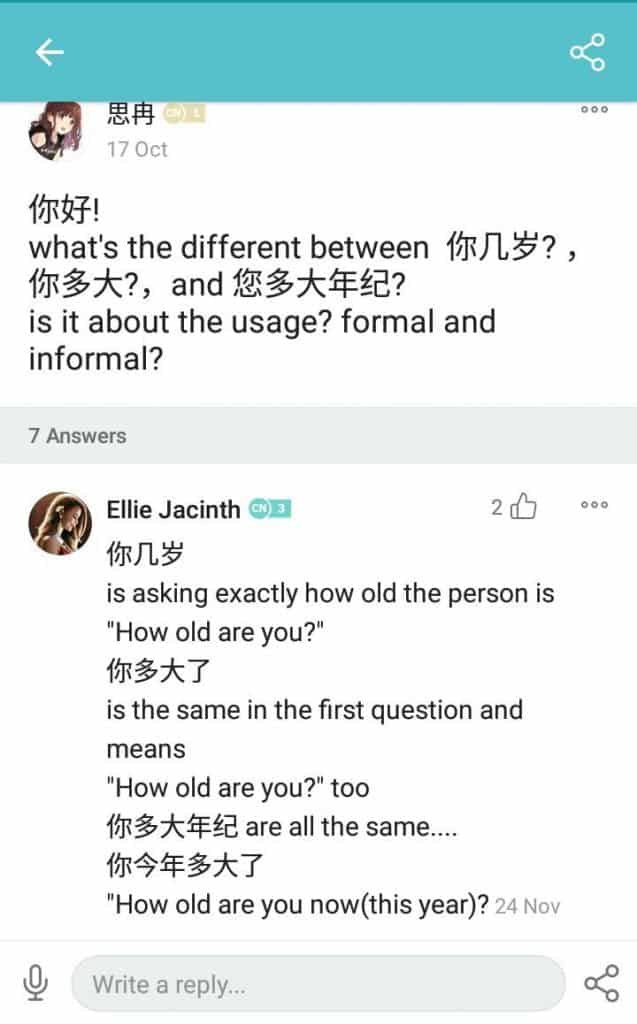 With Pandarow, nobody is left alone to figure things out themselves, there is a long list of native speakers ready and willing to answer any questions you may have. All you just have to do is ask.
What makes Pandarow totally different, and better than others?
No ads
Usually, you would expect that an app of this quality would have ads embedded, but not with Pandarow. It is completely ad-free!
So you can go on learning the fun way, without distractions from intruding ads that can slow down the learning process.
Totally free
No ads? Okay, then it must cost something. Absolutely nothing!
This exceptional Chinese learning tool is totally free – the extensive and in-depth courses, the dictionary that provides insights into Mandarin terms like no other, the social community that makes the learning fun – all free!
And this haven't and won't affect the premium service offered by the app.
No in-app purchases
Some apps claim to be free but after downloading you find out that some features need to be paid for, not Pandarow. All features are accessible by everyone.
User reviews
So that it doesn't seem like this is all talk and no proof, here are some user reviews of Pandarow from the Google Play Store:
Liliana Wong
January 5, 2019
"Best app for beginners. I have recommended it to all my family and friends. No ads. A lot of exercise to practice. It explain every characters with a lot of example and constant repetition. Thank for this amazing app. keep the good job."
Gwen Vu
December 27, 2018
There are many apps that teach Mandarin, but this one stands out! I can practice what I learned by reading stories/culture lessons/etc. The Q&A is interesting. The vocab cards are great to study for HSK. Really hope there will be more tests so I can see where I'm at and when I'm really for HSK.
Ariel de Carvalho Santos
January 8, 2019
Awesome app, has the Duolingo style learning tree but what really shines are the articles and the community. And what's more, it's free and has no ads! That sure is a breath of fresh air in the modern mobile marketplace.
Alright, we'll stop there but there are lots and lots of positive comments about Pandarow and it goes to show that the app is simply awesome.
No wonder it has a rating of 4.8 out of 5 on Play Store, and 4.7 on iTunes. Amazing!
Why learn Chinese at all?
Mandarin Chinese tops the charts as the most widely spoken language in the world with over 1 billion speakers.
In the coming years, the demand for Chinese speakers is predicted to grow.
Leaning to speak Chinese makes you able to speak with millions of people around the world.
Helps you to easily study or work in Chinese-speaking countries.
What then are you waiting for? Start learning Chinese today with the Pandarow app.
Download now
For Android
For IOS
You can rest assured that you will get the best experience learning to speak the language using this amazing app. Feel free to drop a feedback, we'd love to hear from you.