Purchasing and supply is frequently thought of as a fairly routine 'back-room' job.  However, for the oil and gas industry, procurement is not just complex but also takes on a highly strategic role.  OPITO, the focus for learning and skills development in the oil and gas industry has joined forces with CIPS, the Chartered Institute of Purchasing and Supply to provide specialised training to meet this need.
Effective procurement has helped a division of Aberdeen-based Wood Group to win a $24m (£14.9m) contract to build a gas turbine unit in Texas for NRG Energy subsidiary Petra Nova . (BBC, 13th September 2012)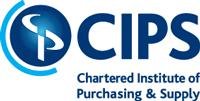 Jim McGlothlin, president of power solutions at Wood Group GTS, which provides rotating equipment services for clients in the power, oil and gas and clean energy markets, said: 'We are pleased to be working with NRG on this exciting project, which leverages the combined strengths of our engineering, procurement, construction (EPC) and maintenance support services, and our management of fast-track projects.'
Purchasing and supply professionals have to consider a wide range of factors, including the cost and availability but also the safety and reliability aspects of products and services sourced.  They also take into account key issues of environmental impact and sustainability to provide organisations with added value.
Click here for lesson resources