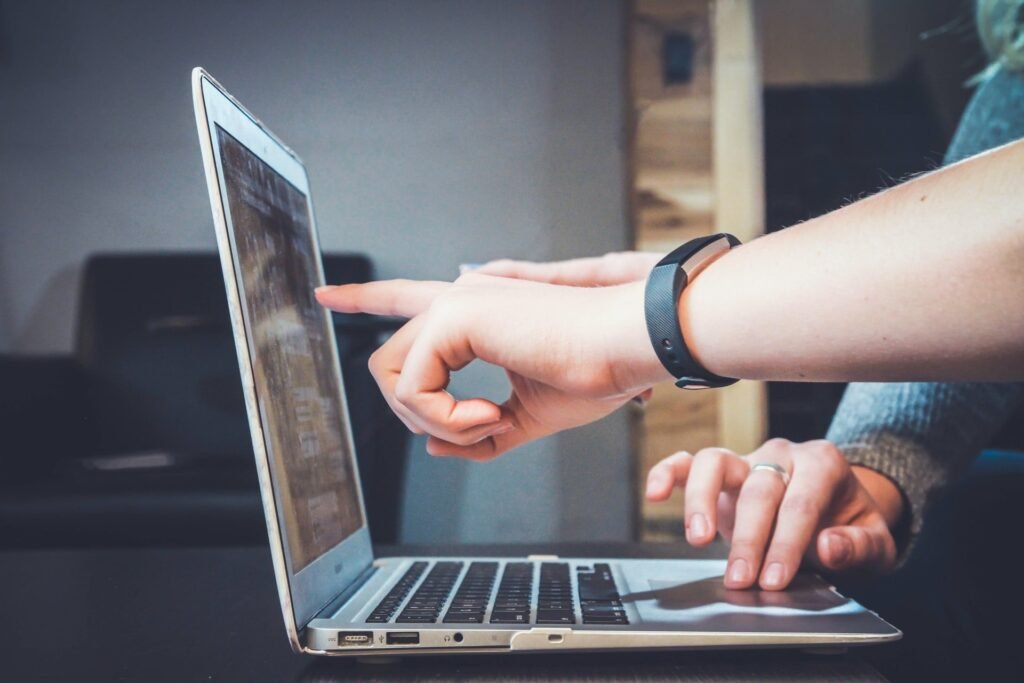 Entrepreneurs are one-of-a-kind. They are those who pursue their ambitions. They thrive in their own uniqueness and have little or no desire to work for someone else as a subordinate. The life they choose is not always straightforward. In fact, the route might have seemingly insurmountable barriers. Therefore, a guideline such as the one below will be beneficial to every entrepreneur before they start their business online.
Most times, starting and growing an online business is a multi-faceted process of entrepreneurship. At some point, though, you'll have to get serious about expanding your company's reach. The result is that you are marketing your company online and, as a result, generating sales on your eCommerce website. How to get your business online then?
1. Keep Your Niche Neat and Organized
When you start a new online business, it's natural to be enthused and want to expand into new areas as quickly as possible. However, spreading oneself too thin might cause the loss of the possibility to attract the attention of a motivated audience. Here, you must devote sufficient time to validating and reviewing your product/service, considering and evaluating certain trend products, conducting keyword research, and estimating the reaction of your target clients to your product/service.
What specifically are you planning to do to address the problem of your niche?
Why is it that selling stuff on the internet will make things easier for people?
What more value can you provide while offering this service or product online in order to make it even better than it already is?
2. Choosing an Ecommerce Platform
It may tempt you to begin with the least expensive website builder available. The disadvantage is that you may need to move your eCommerce site later on, which will add to the complexity of the process. Even if you're just starting off, think about the long term.
Because clients are now well-informed enough to identify between cheap and unreliable website design, bad user experience, and security vulnerabilities, so you must choose one of the top options available today. If your online store isn't mobile-friendly, your SEO page ranks may suffer, resulting in a considerable decrease in website visitors. You'd be missing out on mobile sales because of this flaw.
3. Creating a Digital Marketing Strategy–a multi-dimensional one
Sometimes, getting your website to appear on the top page of search results is all that matters. Working on search engine results is an excellent approach to reaching potential clients, whether they come across your business through paid advertisements or organic search results. Before reaching organic traffic, which is your reputation at online, consider spending money on PPC (pay-per-click) advertisements.
For SEO, you'll have to experiment with different strategies and regularly monitor your results, but the effort will be worthwhile in the long run.
You can work on the strategy in-house or hire companies like Prism Marketing Group as an online lead generation company that can help you grow your business, you can buy Spray Foam leads.
4. Understanding and Embracing Social Media
Begin by determining which social media platforms are most effective for your content, company, or industry. Increase the number of people who follow you on social media by cross-promoting your accounts in your blog articles, newsletters, and other emails. Also, remember to keep to be sincere and helpful to followers, and to engage influencers and followers with attention-grabbing material that is simple to share.
5. Arranging Payment Systems
With the expansion of your business, having an eCommerce website will provide you with access to a far broader range of resources. Your virtual shop will provide you with the opportunity to monetize your business. The stability and functionality of your online payment system might make or break the purchase.
After searching for payment solution providers, you may add a simple payment form to your company's website in order to take debit and credit card payments through an online payment gateway. You can streamline this process by outsourcing the payment to an online payment service provider. Here, collaborating with a payment gateway that can provide swift answers when things go wrong, such as with instalment issues, refunds, cancellations, and chargebacks (the extensive guide on Chargeback by Pay.com) amongst other things. Because these unwelcomed circumstances will have the greatest impact on your customers' satisfaction, and if your payment solution makes the transaction onerous, your customers will remember it.
6. Online Customer Service
Prioritizing customer service provides your company with the opportunity to convert dissatisfied consumers into long-term clients. If you can respond quickly, you will ease the situation and fulfil your brand promise.
High-quality support may frequently result in increased brand recognition, as well as increased brand loyalty and trust. Sammy has discovered that "brand trust is accompanied by social media tagging between groups and positive word of mouth."
7. Planning Delivery and Shipping System
Managing your online company shipping, delivery, and returns can cause frustration for you and your customers even after you have successfully sold dozens of items. Consumers want items at a faster rate than they have ever done before. They have high expectations for the manner in which we deliver their product. Customers also rely on the assurance that they may return a product if something dissatisfied them. So, before you start your online company, make sure you understand the following topics:
The cost of eCommerce shipping both locally and globally, as well as possible delivery firms in your region and country,
Return rules and procedures that are universally followed,
Best practices for packaging and branding, developing a delivery plan, and popular shipping tools that can be integrated into your e-commerce website
Wrap Up
To survive in this day and age (where Amazon Prime competes to deliver things within the day or by drones), regardless of your niche, you must have a presence online in order to be successful. However, the good news is that you have access to all the tools you need. All eCommerce, advertising, social networking platforms, easy website builders and the most technologically advanced payment choices are at your service. But it is your responsibility to well use them.