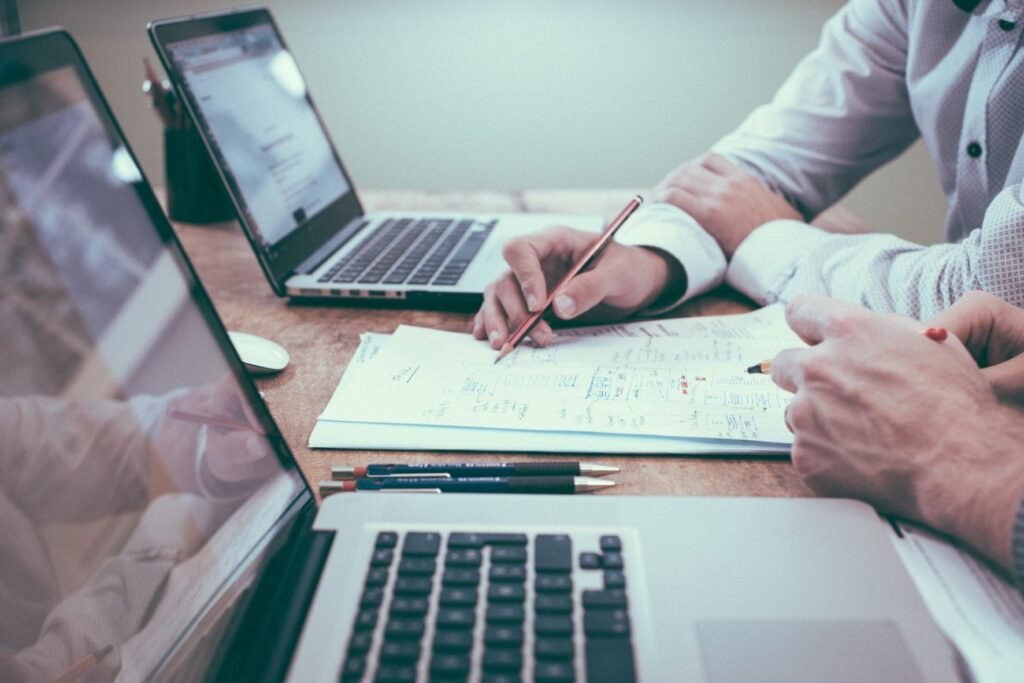 Running a business means every penny has to be accounted for. You'll have to deal with bookkeeping, taxes and interpreting your finances to make wiser business decisions in the future. Accounting can be a tedious task as it requires time and effort. As such, you'll need a certified accountant to help your business grow. Here's what they can do to help your business:
1. Avoid Audits 
A good reason to hire the best professional accountants Nottingham or any part of the country and all over the world is to dodge the unnecessary mess of audits.
Many entrepreneurs think that they only need to hire an accountant to fix the underlying issue during an audit. But this shouldn't be your sole reason. As a business owner, you can avoid audits if you're diligent in working with your accountant.
There are plenty of reasons why businesses are audited. They can range from too many business write-offs, mistakes in tax forms or a tremendous amount of money being released from the company. This is where accountants come in—to make sure you're not making mistakes that might lead to audits. They do this by keeping your record fiscally clean.
2. Use Breakeven Analysis To Test Growth Options
Accountants can also help you manage your operational budget and make forecasting reports. To do this, they'll use a goal that's achievable within 12 months. And they'll also use charts to see whether your results meet the set goals. Most importantly, they can make the report less complex. That way, you'll know how you've been doing over the past months so you can make smarter decisions from there.
Apart from that, the report also helps you see your fixed operating expenses as well as variable expenses. With the help of your accountant, you can compare that with your sales volume during different business periods. All this allows you to assess whether seasonal and other market conditions affect your company's finances.
As you gather more data regarding your expenses and revenue, you can leverage this information to implement a break-even analysis. That way, you can understand the best market conditions for your goal.
3. Help With Loan Applications
Growing a business requires additional capital. If you don't have enough, you can take out business loans. But sending a loan application requires both analytical skill and creativity. By hiring an accountant, you can accomplish more than merely crunching numbers.
Your accountant can help you tell your story since lending companies require reliable data and reports to back your finances. In conjunction with credible reports, accountants can also prepare visual graphs and charts that lay the perspective for the lenders. As a result, you can have higher chances of being granted loans.
4. Manage Cash Flow Projections
A substantial cash flow is also paramount in maintaining a successful business. Accountants can help you stay on top of your cash flow.
To make sure you have enough cash to run your business, they can assist you in figuring out where every single penny goes in or out of your business. This means they can help you manage your cash flow and make sound projections, providing you with valuable data about your business' finances.
Before making a major step, whether that's a new marketing campaign or a big purchase, you must first consult with your accountant to assess possible risks and benefits. That way, they can ensure that your cash flow is balanced and any cash coming out of your business isn't wasted.
5. Assist With Strategic Planning
Without sound strategic planning, you may not find the right traction to expand your business. Business decisions are, therefore, taken very seriously and require a substantial amount of financial performance analysis. Managerial accountants can help business leaders acquire the necessary data and conduct a proper analysis.
From here, they can translate the data into the information company leaders need to make reasonable goals. Since many managerial accountants have access to the company's entire financial data, they can evaluate whether the product or a service's price is optimal. They'll also know if the terms with distributors and vendors are at their best to maximize profit.
Another way companies assess company status and maintain overall organizational health is by implementing risk management initiatives. With the absence of an accountant's guidance, corporate risk management is subject to partial data.
Risk management and control mechanisms need to be quantified so they're relevant and sound. That's why managerial accountants provide such information to support the company's initiative.
Conclusion
While every business owner must have basic accounting knowledge, it may not be enough to understand the overall standing of your finances. It'd be best to hire accountants instead of balancing your cash flow, analysing your financial data and guesstimating financial projections. That way, you can better focus on your forte and improve your business while your accountant keeps your books in check.