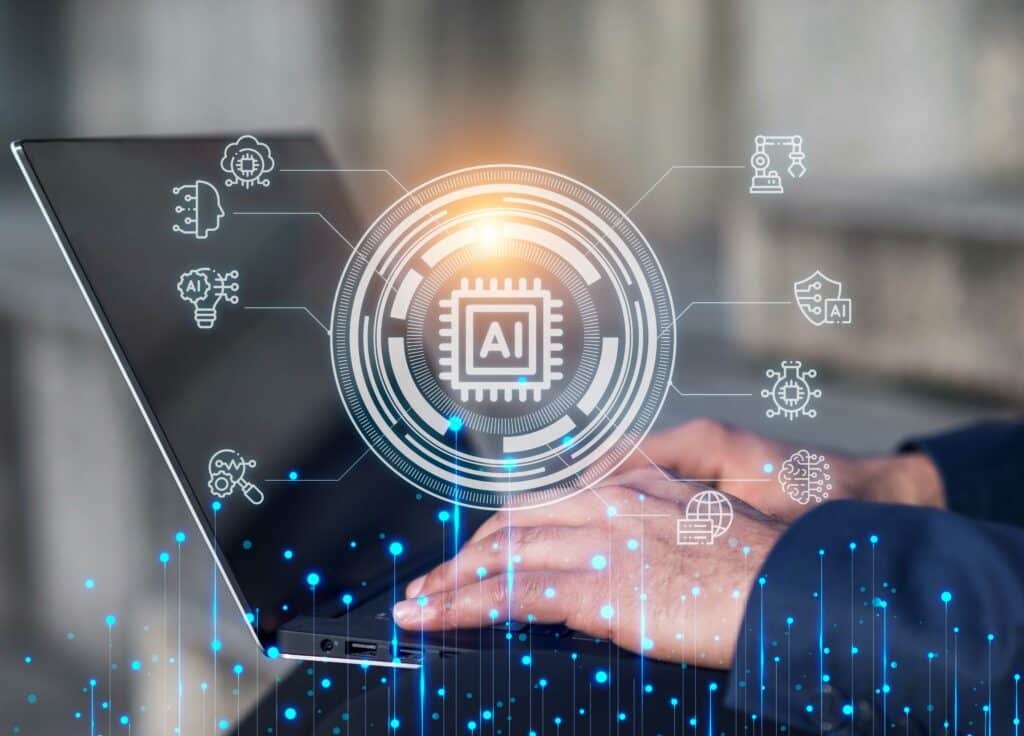 Many gems worldwide have created the best history in every field of life. Today, we will tell you in detail about Anthony Constantinou, currently serving as a senior lecturer (Assistant Professor) at Queen Mary University of London. He introduced the best modules focused on the range of approaches, methodologies, and tools for data analysis. His research on data analysis was quite helpful for the students to be exposed to a range of industry-standard statical, which can help use driven data and information to face decision-making challenges. His research topic was quite helpful and will ultimately cover almost every topic inside. For instance, ethical, professional, legal, sports, games, medicines, and social. Students found it very effective for data storage and analysis. The most remarkable research of Dr Anthony Constantinou is on Bayesian Artificial Intelligence.
Dr Anthony Constantinou was quite interested in sharing useful information and pathways with his students who are interested in machine learning algorithms. With the casual relationship with data, they can easily create projects that can easily be focused on game data. All sectors appreciate the great effort of Dr. C. Anthony Constantinou in machine learning and data sciences. Undoubtedly, he presents the best model to everyone. The advancement of AI and machine learning is quite useful for many sectors, and these sectors can easily find out the relevant risk management factors. Moreover, it is quite helpful for knowing data and analytics. Usually, students show interest in these types of projects, which are as follows.
Bayesian Networks
Machine Learning for Casual Discovery
Statics and Probability Theory
Before going into a deep discussion about his achievements and collaborations, it is more than effective to know about Dr. Anthony Constantinou's study background. You might find this information useful and effective. This information is very effective, reliable, and useful for everyone to know in detail. You have to share this useful information with others. Dr. C. Anthony Constantinou is one of the most intelligent AI creators and machine learning advancement solution providers as well.
Qualifications of Dr. C. Anthony Constantinou
Dr. C. Anthony Constantinou is highly educated from reputed institutes, and he is one of the most efficient resources in this world. His dedication to Bayesian Artificial Intelligence is remarkable. Kets see his study background in detail to summarize his intelligence factors. Read these factors in detail to understand everything.
Dr. Anthony Constantinou completed his Postgraduate Certification in 2019. He completed his Academic Practice at Queen Mary University of London, UK.
Dr Anthony Constantinou completed his PhD in Bayesian Networks in 2012. He properly studied Risk Assessment and decision-making at the University of London.
He got certificates in Probabilistic Graphic Models, Game Theory, Model Thinking, Artificial Intelligence, and Machine Learning.
He completed an MSc in AI with Robotics from the University of Hertfordshire, UK.
In 2018, BSc (Hons) in Computer Sciences from Hertfordshire, UK.
In 2008, he completed CCNA Exploration Network Fundamentals from CISCO Network Academy.
All useful information you can check about Dr. C. Anthony Constantinou's qualifications in detail. No doubt, he was quite eager to learn new things and ideas to utilize them for his professional career. He received all of his degrees from reliable and trusted institutes in the UK. Now, he is showing his best effort in Machine Learning and AI.
The Collaboration of Dr. C. Anthony Constantinou with Industry (Projects, Software, or Technical Reports
From 2012 to 2021, Agenda Ltd collaborated with Dr. Anthony Constantinou on Bayesian Network technology and visualization. The main purpose behind this collaboration was to solve complex risk problems, and it was fully focused on bringing improved decision support for customers all over the world. They also wanted to provide healthy benefits to different industry sectors in this regard.
From 2015 to 2020, the UK and Singapore collaborated for intelligent decision-making in sports betting on the premises of the UK. The main reason for this collaboration is to check data and analytics of football, darts, tennis, and golf. No doubt, the respective collaboration was successful, and they got huge information.
From 2017 to 2018, the most famous JFE Steel corporation in Japan collaborated with Dr. C. Anthony Constantinou to learn in detail the risk management of steel production processes. At that time, JFE Steel Corporation was the second largest steel manufacturer in Japan, and it was quite important for them to know this factor in detail. Successfully, they received a lot more interesting facts related to this.
From 2015 to 2016, the well-known sports venture in Thailand collaborated to learn in detail about football betting. It was all due to finding out the handicap of the betting market in the UK, EU, and Asian football markets. This initiative was taken by Venture Sports & Events Thailand.
From 2014 to 2016, ICRAF World Agroforestry Centre Kenya decided to find the risk analysis in agriculture management. Luckily, they also found the Bayesian Network worthy of getting useful information to avoid other factors that are not very suitable.
All these collaborations of Dr. C. Anthony Constantinou with Industry projects were successful, and all received the best solutions in return. Here, we have collected useful details for collaborating with industry and external institutions with Dr. C. Anthony Constantinou on Bayesian Artificial Intelligence.
The Collaboration of Dr. Anthony Constantinou with Industry and External Institutions
Dr. C. Anthony Constantinou has also collaborated with industry and external institutions recently.
Here is a brief look at this collaboration and what they found using the best methodology.
The collaboration of Dr Anthony Constantinou with Munster Technology University (Ireland) in 2023 is all about investigating the validity of the structure of the learning algorithm. The whole effort was to identify the risk factors for intervention in patients with diabetes. Bayesian Artificial Intelligence is perfect for this sector as well, and it is one of the greatest solutions of all time.
Currently, Dr Anthony Constantinou is collaborating with the University of Worcester, UK, to build the best network of Bayesian networks for managing the most efficient network for employee turnover. Well, it is yet another remarkable approach, and it is quite useful for the industrial and business sectors.
Indian institutes and Iranian Institutes also collaborated with Dr. C. Anthony Constantinou on research on COVID-19, which is quite effective in knowing everything in detail.
OneWorld UK also contacted Dr C. Anthony Constantinou to learn of Bayesian networks to identify the factors behind childhood diarrhoea in India.
The collaboration list is not limited to these points only, and there is much more to add to the list regarding his collaboration with external institutes to research different factors in detail.
Honours, Awards & Grants of Dr C. Anthony Constantinou
Without discussing the honours, awards, & grants of Dr Anthony Constantinou, the whole discussion will be incomplete. He received a lot more appreciation and awards on different occasions. No doubt, he is one of the realistic solution providers for AI and Decision Sciences. Almost every international company has appreciated his efforts in data science and machine learning. He is among the best inventors of Bayesian Artificial Intelligence. His effort in this field is remarkable, and he is willing to find more impressive solutions.
Here is a brief list of the funded projects of Dr. C. Anthony Constantinou. It would be best if you had to know about these in detail. Share this useful knowledge with others.
2018-2021 Bayesian Artificial Intelligence project was funded, and it was all due to finding a more effective solution in the AI world and machine learning.
The 2017-2020 PAMBAYESIAN project was also funded to explore real-time solutions.
2014-2018 Bayes-Knowledge Project was also funded by international companies to get more research.
The 2012-2014 Risk Management in Mental Health project received a lot of appreciation, and other countries also funded this project to explore useful data.
According to the latest research, he is collaborating with other countries to explore more in the AI world. The AI world is wide enough, and it has changed the whole world with its imaginary and realistic world. You can better experience the best things to get the real-time solutions. If you want to know more about this amazing personality, you can use the help and support of the search engine. The internet browser will share its remarkable journey, and you can explore more about this magical personality.
He played a vital role in adding the model of AI in machine learning to make it more advanced for use. Humans will always get real-time. His whole life is the best model for everyone related to the field, and he helped many sectors to get real-time benefits for data analysis solutions. Industries are also getting help from knowing the risk factors of production and manufacturing. Bayesian Artificial Intelligence is the right solution for every need. Moreover, it will never make you feel down by its selection. Feel free to learn about it online to get an authentic solution without any hassle.