Small businesses are considered the backbone of Australia's economy, with more than 99% of all Australian businesses fitting into the small or medium enterprise category. However, unfortunately, only a bit over half of them exceed the critical 4-year mark. The reasons why new businesses fail are many, starting from the inability to attract and retain good employees, to not marketing their business right, or being unable to secure finance.
Part of the reason many new entrepreneurs have difficulties securing a bank loan or getting finance from the government is their credit history. A large number of entrepreneurs looking to start a business are people working in freelance, which makes it very difficult for banks to accept their application. That is because most banks see freelancers as non-reliable clients, not only when it comes to business loans, but for mortgage, car or personal loans as well.
If you are finding yourself in this position and are tire of going from bank to bank, hoping one of them will finally accept your application, don't just give up on your dream. Luckily, there is a number of options you can consider, which don't require you to have a spotless credit history.
So, without further ado, here's what you can do to start seeing your lifelong dream come true: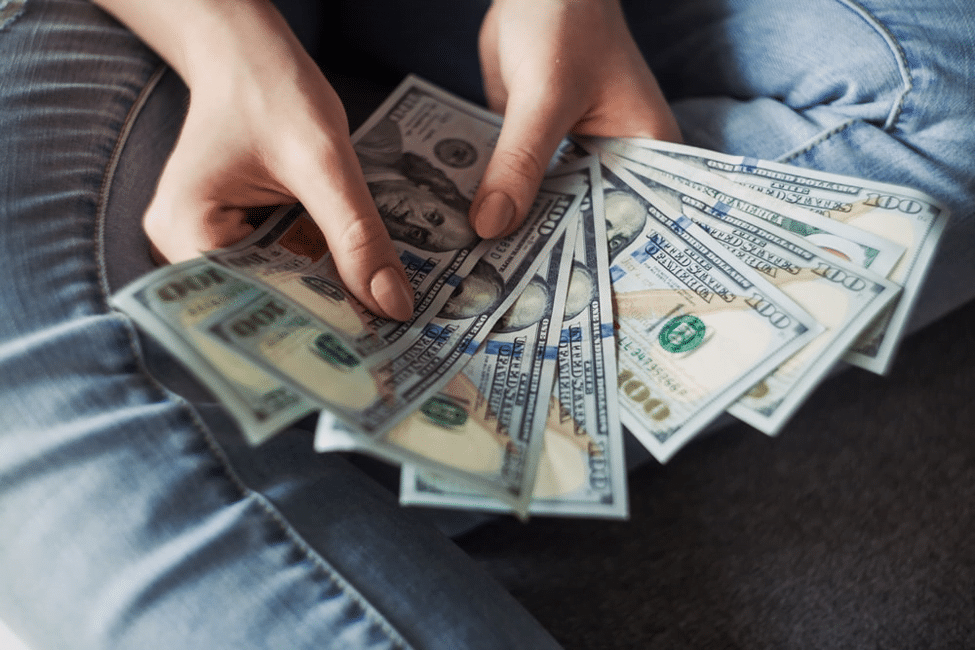 Image source: https://unsplash.com/photos/lCPhGxs7pww
Talk to your friends and family first
A number of successful entrepreneurs have started off borrowing money from friends and family to fund their business. But if you are willing to sit everyone down and ask them for help, there are a number of things you need to consider.
First, you need to clearly establish how you are going to repay them. One option is to ask them to make an equity investment, meaning they will be owning a part of your company. The one problem with this is that, even though you may be discussing a form o silent partnership, when money is at stake, they may suddenly start to be very opinionated regarding your business decisions.
Another option is to ask for a loan, which you will be paying back with a set interest rate, in a determined period of time. This may work better if you want to stay clear of any form of business partnership. The only issue here is that, if your business fails, you may be risking your relationship.
Dive into your savings account
If you have a steady savings account, this may be the perfect moment to dive into it. In an ideal world, this is how starting a business should work. You start saving money for a certain period of time, then you use the money to finance your business. But, unfortunately, when doing this, you are quite limited by how much money you can save, which is often not enough to cover all expenses.
This is why some entrepreneurs end up taking money out of their retirement plan or insurance policies. While this may seem like a good idea at first, clearing out all of your accounts may leave you exposed to financial difficulties. Businesses can fail for a number of reasons that are not exactly dependent on you. The economy, political factors and may other external factors can influence the success of your business, and if that happens, you certainly don't want to be left with a 0 balance on all your accounts.
Take out a small personal loan
Banks may refuse your application, but there is another way you can secure a personal loan of up to $10,000 if you need to. There are a number of private lenders that offer small personal loans fast and without the need to have a spotless credit history.
Usually, small personal loans have a short repayment period, around 12 months, but these aspects will be discussed with your lender. Short term lenders are much less strict than banks, which means that, even if you would not typically qualify for a bank loan, there is a high chance you will qualify to get one from a short term lender.
Keep in mind that, even though we are discussing a small loan, lenders are still very exposed to the risk, so you will have a much higher success rate if you are able to attach security against a loan. To qualify for a small personal loan, you need to be over 18 years old and prove that you have been receiving a regular income for the past 90 days at least. Once you get approved, you will typically get the money within 24 hours.
Go for a bad credit loan
If you are afraid your credit history is going to affect getting funding, then a bad credit personal loan may be the perfect solution to your problem. Typically, bad credit personal loans are directed towards people with a poor credit score and are offered by private lenders.
Keep in mind, however, that having a bad credit score does make you a risky client, meaning interest rates may be slightly higher than with a bank because the lender needs to compensate for the risk they are taking.
When reviewing your application, the lender will not take into consideration only the credit score, but also income, expenses, and assets used as security, if you provide any.
Apply for a no credit check loan
Last, but not least, private lenders can also provide a no credit check loan, meaning your credit history will not be taken into consideration at all. While lenders will not directly access your credit report, they will take a look at your bank statements for the past 90 days, and the loan details will appear on your credit file.
You also need to prove you earn a regular income, so that lenders can know for sure you have the means to pay them back. You can typically get between $300 and $10,000 from lenders, and applications are approved pretty quickly. Once your application gets approved, you can expect to get your money within 24 hours.