Investors of all types are looking at new ways to diversify their portfolios and extend their profit margins. Cryptocurrencies are of course one way of doing this, with new altcoins offering the potential of strong growth, stability provided by the likes of Bitcoin and dedicated stablecoins, in addition to more traditional investment opportunities in the form of Digital Securities.
But what are digital securities and why are they a good investment opportunity?
In this article, we will discuss what digital security tokens are, what assets they represent, the benefits, as well as providing some insight into where you can trade digital securities safely.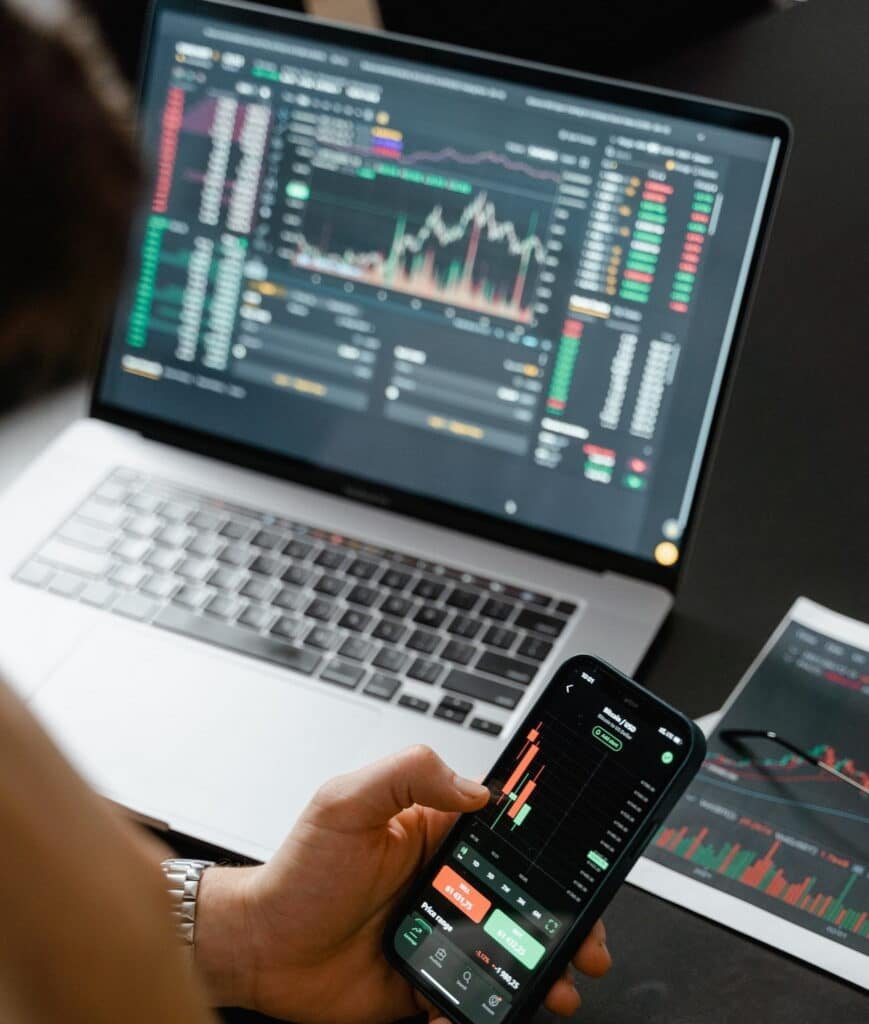 What Are Digital Security Tokens – Simplified
Digital securities (security tokens) can comprise of many things, such as bonds or commodities, basically anything that can be a tradeable financial asset. Experts are predicting considerable growth in the digital securities market and more and more financial institutions realize the benefits of digitizing their assets.
Each digital security token represents an asset, whether it is singular or grouped together, with blockchain technology providing the records and verification, bringing multiple benefits, this is also known as distributed ledger technology (DLT).
In contrast to other forms of crypto tokens, digital securities are much more regulated and come with added protection from major institutions.
Security tokens can be issued in the form of; stocks of major corporations, debentures issued by banks, governments, corporations, and other financial institutions, as well as assets for Exchange Traded Funds (ETF). These assets are all subject to law and regulations.
Pretty much anything that can be traded on the stock market can also become a digital security.
What Assets Can Digital Security Tokens Represent?
Assets that can be represented as a digital security token include:
Commodities – such as gold or crude oil
Real Estate
Funds, including Exchange Traded Funds (ETFs)
Bonds
Stocks
Debentures
Futures Contracts
A combination of the above
Why Are The Benefits Of Digital Securities?
There are 5 key benefits of Digital Securities that make them great investments, highly tradeable, and superior to traditional stocks.
The regulated issuance of a digital security will be much quicker than an initial public offering, while also incurring lower transaction fees.
Digital securities have greater transparency compared to traditional trading, both in terms of who owns the asset and the processing of the data in the digital registry.
Digital securities have more capacity from an automation point of view, especially regarding compliance, with transactions able to be verified in less time.
Investors can access the data and results of their assets easily, resulting in increased market liquidity which can lead to larger profits.
Digital security tokens can be traded globally, 24/7, again creating more natural market liquidity, instead of traders rushing to exit positions before the close of play.
As you can see, digital securities have helped to improve the traditional trading system, making it cheaper, faster, more effective, and with fewer geographical and time constraints. They have helped to make the financial market much more efficient, and new advancements are expected to improve efficiency further.
Where Can I Trade In Digital Securities?
Just like you would only trade stocks and equities with a reputable broker, digital securities should only be traded on a trusted and certified crypto trading platform.
For the sake of simplicity, we will focus on just one platform in this article and summarize the benefits. This platform will be the INX trading platform.
Developed for over two years, the INX platform is heavily focused on regulation to give its users peace of mind for every transaction they make, knowing they are secure and compliant. Regulatory compliance, fair trading policies, security protocols, and privacy procedures are all adhered to on the platform to guarantee the most secure trading experience possible.
Cloud-enabled and highly scalable, the platform uses Kubernetes technology to provide the following benefits:
Allows users to trade a multitude of digital assets without being limited to just a single blockchain.
A scalable system with a powerful matching engine to ensure high speeds throughout the trading experience. This means high-frequency trading is entirely possible with instantaneous results, regardless of the load.
Asset trading is settled automatically.
Trading can take place online and on mobile thanks to the easy-to-use app.
As well as making investments in digital securities, it is also possible to trade crypto with the INX platform, allowing you to manage your investments in one place.
All of the main order types are supported, such as stop-loss, market, and limit.
Derivatives trading capability is planned for the future.
An important consideration for any user is, however, the overall experience and interface. We have already touched upon the speed of the platform, but another area where the INX platform excels is its simplicity and intuitiveness.
The platform works across desktop, PC, Mac, iOs, and Android, catering to both high-frequency traders with its algorithmic trading functionality, and beginners looking to build up their securities portfolio, assisted by wallet management, reporting functionality, and balance tracking.
The interface is designed to meet the requirements of broker-dealers, corporate financiers, traders, and market makers for a fully inclusive offering. In addition, charting and analytical tools are also available to assist professional traders.
Digital Securities – A Summary
Security tokens are digitized assets, turning a physical asset into something that can be traded online. Assets that can be digitized include; stocks, commodities, bonds, funds, equities, real estate, and more.
Digital securities provide numerous benefits compared to traditional trading such as; quicker and more efficient transactions, lower transaction fees, greater transparency, automated compliance checks, and global trading 24/7.
Digital securities should always be traded on a trustworthy platform or exchange, this provides the necessary security and management for your investments, regardless of your trading frequency.
We hope you have found this quick guide useful and you now have a greater insight into the world of digital securities and their benefits, as well as an overview of crypto trading platforms to secure your investments. Thank you for reading.