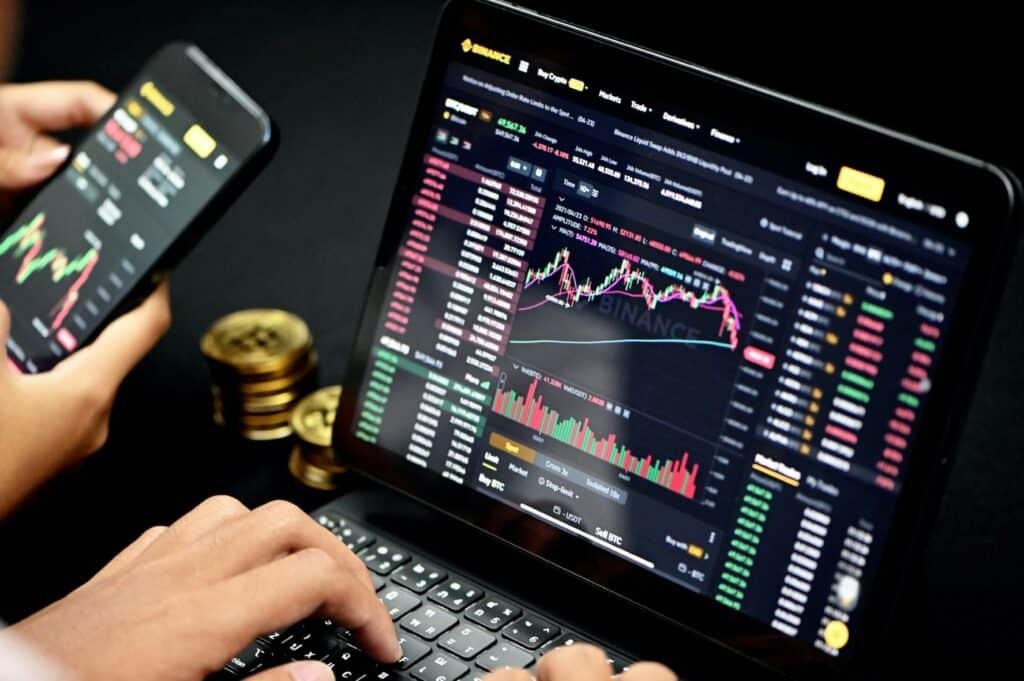 Did you know that automated trading has been in existence since 1949? You shouldn't struggle to make manual trades when you can automate everything and make money while you sleep.
Crypto bots are not created equal; some are easy to use, while others are best for advanced traders. With so many crypto bots being sold, knowing which one to use can be challenging. So, let's learn all about some of the easiest crypto bots to use in this guide.
Features to Consider When Choosing a Crypto Bot
●     Does it Allow Backtesting?
A good crypto bot should allow you to carry out some backtests. Backtesting helps you evaluate the bot's performance in real market situations using past data.
Notably, your backtesting results are only as good as the data you use. Ensure that the data you use has realistic simulations for slippages and latencies.
●     Free Trial
Even after reading good reviews online, you want a bot that you can test before you go all in with your investment. Some providers have bots with subsidized prices for the trial period. Either way, take your bot on a road test before settling for it. And in case you currently can't afford the full version of the crypto bot, consider using some of the crypto lending platforms. While also having risks in the form of market volatility and sometimes high-interest rates, they are also often quite lucrative.
●     Can You Follow Other Traders?
Nothing beats a platform that gives you access to following other users. Social trading is a great aspect of automated trading because it helps you know what works and what doesn't from other real users.
The bot you use should have a social platform for all users. Most of these platforms are on Discord, Telegram, and Reddit. Also, consider the other users' locations because the market conditions in various regions could differ, thus affecting the results.
Easiest Crypto Bots
Here is a roundup of some of the easiest cryptocurrency robots to use. We've researched and tested most of them to make your work easier.
1.   3Commas
3Commas uses Dollar Cost Averaging (DCA) to make trade decisions. The bot is especially popular for the trailing stop feature that enables it to hold a position long enough to make the highest profits during price surges. This cloud-based crypto bot supports about 20 exchanges, such as Binance, Bittrex, Huobi Global, and KuCoin.
Beginners can test their strategies using the paper trading feature, while advanced traders can use the SmartTrading tool to trade on multiple exchanges.
3Commas is also collaborating with CoinLedger to bring you updates on tax regulations and reports so that you remain compliant with the authorities.
2.   TradeSanta
Just like Santa, TradeSanta has many perks for its users. This trading bot has a free plan that allows you to use up to two bots and a basic plan that gives you access to 49 bots. If you're a beginner, you'll love TradeSanta because they offer 24/7 support plus many tutorials on their website.
TradeSanta currently only supports eight exchanges, but there are plans to expand to others. These exchanges are HitBTC, Biybit, Binance, Coinbase Pro, Binance.US, Kraken, FTX, and Huobi.
3.   Pionex
Pionex is not only a crypto bot platform but also one of the major exchanges. Pionex crypto bot is free to use, but you will pay a flat service fee of 0.05% of the transaction cost for all to buy and sell orders. Users will also pay for the network fees that are deducted automatically.
Other than the buy/sell order bots, Pionex has another set of bots that uses arbitrage strategies to take advantage of price differences on different exchanges. The platform also utilizes DCA bots to evaluate the market to find a favourable buying position. The platform also has many other in-built trading bots that work in combination to help investors make profits.
4.   Bitsgap
Bitsgap is one of the safest crypto bots, which has existed since 2018. This Estonian-based crypto bot allows you to trade on more than 25 exchanges. It is also one of the easiest cryptocurrency bots to use, according to many Bitsgap reviews from real users.
When you signup up for Bitsgap, you have access to a free demo account and free to use backtesting tool. Before investing your money, you can test whether the bot is sufficient for your needs.
A premium plan on Bitsgap guarantees your portfolio management, diverse order types, signals, a market watchlist, and updated charts to inform your trade decisions.
5.   Trality
Trality is one of the most intuitive crypto bot platforms in the world. With its headquarters in Vienna, Austria, Trality is an easy-to-use bot perfect for beginners. It will help you drag and drop the indicators to customize your bot. Don't worry, you don't need coding skills to build your bot with Trality.
The bot platform regularly updates the features and educates the users on leveraging all the tools to make profits. Trality offers masterclasses and tutorials to teach users how to become successful traders using the bot.
If you're starting, go for the free Trality plan to help you understand how the platform works. Intermediate and advanced traders can take advantage of monthly and annual plans with more flexible features, such as huge trade volumes.
Conclusion
Crypto trading bots are beneficial to traders looking to automate their trades. Since all bots are different, you want to pick one that meets your needs and is easy to use. A good bot should also allow you to use a demo account or a free trial before committing. The easiest crypto bots to use include 3Commas, Trality, Bitsgap, Pionex, and TradeSanta.
Author: Sviatoslav Pinchuk, COO of Tradecrypto.com is a crypto-journalist who simply bought some BTC for domestic needs in 2014 and then forgot about it till 2017. He got Etherium in 2017 by misclick and sold it in 2018 "just to try". After losing 1 Florida house on XEM in 2018, Sviatoslav finally decided to trade reasonably. He is one of the most analytical and data-driven traders in the crypto industry.