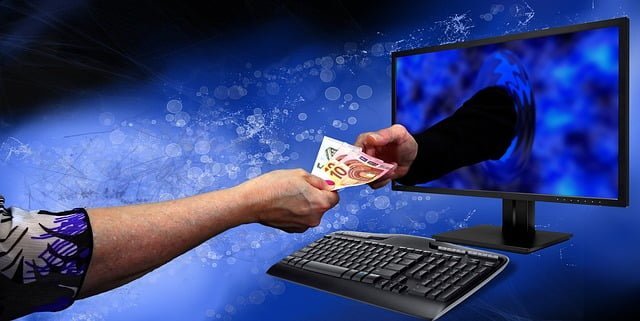 Earning money is never really easy for a lot of people. Work can be stressful and could take away some time for yourself. Sometimes, a full-time job alone can't even sustain one's needs. This is why there are people who would still look for a part-time job after their regular hours at work.
While looking for a part-time job that can let you work on more hours may be the best thing to do if you need extra income, you may want to consider trying to earn money online. The internet is now a place for everything, and this includes making money.
What you may be interested to know is that there are actually fun ways for you to make money online. Some of these won't even require you to work for long hours to be able to earn more. Here's a list of interesting things you can do to get those extra bucks.
You can now get paid to review new releases from different artists. Websites like slicethepie.com pay listeners to review music or songs from unsigned artists and bands. The pay will depend on the quality of your submitted review. This is great for music enthusiasts as thorough and helpful reviews can make you earn extra. The better the review, the bigger the bonus that you'll get.
It's true that you can actually earn a few bucks from answering surveys. Sites like Swag Bucks, My Points, and Survey Junkie can let you earn as much as $5 or even $10 after answering a few sets of surveys. This is good for people who are opinionated and simply enjoy answering surveys.
Some of these sites also offer promos and referral bonuses. This means that they also let you earn money in different ways. Just note that it's typical for these sites to have a minimum amount required before you can withdraw your money. Be sure to always check on that.
If you're someone who doesn't want to feel like you're still working while earning money, then you can just choose to play casino games. You can look for sites that allow you to play real money blackjack, poker, or any other table games.
If you're feeling lucky and you don't want to play any games that require using your skills and strategizing, you can always play a game of chances like slots or scratch and win. Some casino sites may require you to deposit a minimum amount to play their games, but there are also sites that allow any amount of deposits.
Garage sales are still a thing today, but people are most likely to do it online. Platforms like Craigslist, Facebook, and Etsy allow you to sell any items. These sites allow you to sell new and preloved items like your old shoes or even an appliance you never really use.
Even artists can sell their products or artworks to anybody online to. Etsy is the best platform for artists who are selling unique products at a fair price.
What's good about this is that you only have to post your items online and wait for a buyer. It's surely a fun and easier way to conduct a garage sale with just your phone or computer.
Esports is becoming more and more popular and this is why a lot of people are now streaming the games that they play. Platforms like Twitch and Facebook allow their users to stream any games that they play.
Through these platforms, streamers can accept donations from their viewers. Usually, these donations are what could help the streamer keep on streaming their games. Some of the most popular streamed games right now are Fortnite, Counter-Strike GO, and also casino games like Slots.
Nowadays, people go online if they need something designed as they see it as a cheaper option. If you're someone who is into graphic designing, then this may be a good way for you to earn money. You can design t-shirts, logos, and other materials through many online platforms.
Most people tend to check freelancing sites like Upwork, Fiverr, and Teespring for this. Typically, designers are free to sign-up on these websites.
Nowadays, you don't really have to be an expert photographer to earn money from taking pictures. There are sites that allow you to upload your photos so you can sell them at your price. This can actually be a lucrative way to earn money.
Many websites are usually looking for pictures that they can publish as their own. Some of the sites where you can upload your photos to make money are Shutterstock, Blue Melon and Adobe Stock. If you have good photos, you can be sure to earn a lot of money.