It's common to hear about companies that were started around a kitchen table, but public transport can be equally fertile ground for launching a business or even just advancing one's career in new and impressive ways. From a translation startup
From authoring a book to launching a translation startup, some of the UK's most productive 'super-commuters' are finding the time between home and work to get stuff done. And, as new research reveals that more than one in four people dedicate their commute time to education and training, they're not alone. According to Redwing Coaches, who provide coach hire in Croydon for commuting – learning when travelling to and from work is a very common occurence.
The research, from ethical car recycling specialists scrapcarnetwork.org, found that 27% of UK commuters use their journey to learn new skills or undertake professional training, with audiobooks, online courses and apps proving to be the most popular tools. The research also found that 18-34 year olds are the most likely to dedicate their commute to self-education, with 31% saying their primary commuting activity is educational.
According to data from the TUC, UK commuters spend 58 minutes a day travelling to or from work on average; that amounts to 225 hours, or nine days, per year.
Netherlands-born Ellen de Visser launched her translation and localisation business during her tram commute from the outskirts of Berlin into the city centre. She also wrote and edited two TedX talks, which she gave this year, on her way to work in Bristol.
24-year-old Rebecca Udall from Bournemouth who now lives in Malton, North Yorkshire taught herself search engine optimisation and Google Ads management on her three-hour daily commute, then launched an ecommerce homeware business with her newly-acquired skills.
Dr. Liz Gloyn, a lecturer at Royal Holloway University, wrote her second book, 'Tracking Classical Monsters in Popular Culture', which is published by Bloomsbury in October 2019, on her tube and train journey from north-east London to Egham, where she works.
The researchers at Scrap Car Network calculated what could else be achieved by the average commuter within a year if they dedicated their commute to learning, and the possibilities are impressive.
The average UK commuter has more than enough time in a single year to get two professional accreditations from Google, complete a Red Cross online first aid course, learn to code to a basic level, listen to the entire Duolingo Spanish language podcast series and read every book on the Oxford University undergraduate reading list for a Philosophy, Politics and Economics degree at Balliol College. (full calculations are available here https://www.scrapcarnetwork.org/news/what-would-you-do-with-an-extra-nine-days-a-year/)
Professor Sir Cary Cooper CBE, a specialist in organisational psychology and healthy workplaces, believes journeys to and from work offer a uniquely creative environment for exploring new ideas.
"For many of us, the time travelling to and from the office can actually be a welcome break from family and work obligations and a good chance to catch up on reading or listening to podcasts. But when you think about how much time over the course of a year many commuters spend between home and work, there is an opportunity to make great strides in terms of learning, personal development and career progression.
"And since the commute is generally viewed as 'downtime', there's a different dynamic to the activities. There's less pressure on a commuter to hit milestones or produce outputs and learning can be for learning's sake, which can make the process much more fruitful."
Case studies:
Case study 1.
Ellen de Visser, 23, from The Netherlands who now splits her time between Bristol and Berlin, founded AccessEast, a translation and localisation business, using the skills she learned on her commute.
"AccessEast is a translation company providing professional translations. Our speciality is Eastern European and Central Asian languages like Polish, Russian and Kazakh. We have representatives in the UK, Germany and the US and provide a 24/7 service. Having lived in the Czech Republic and Ukraine myself, it had become my personal mission to help UK companies to access markets far beyond Western Europe."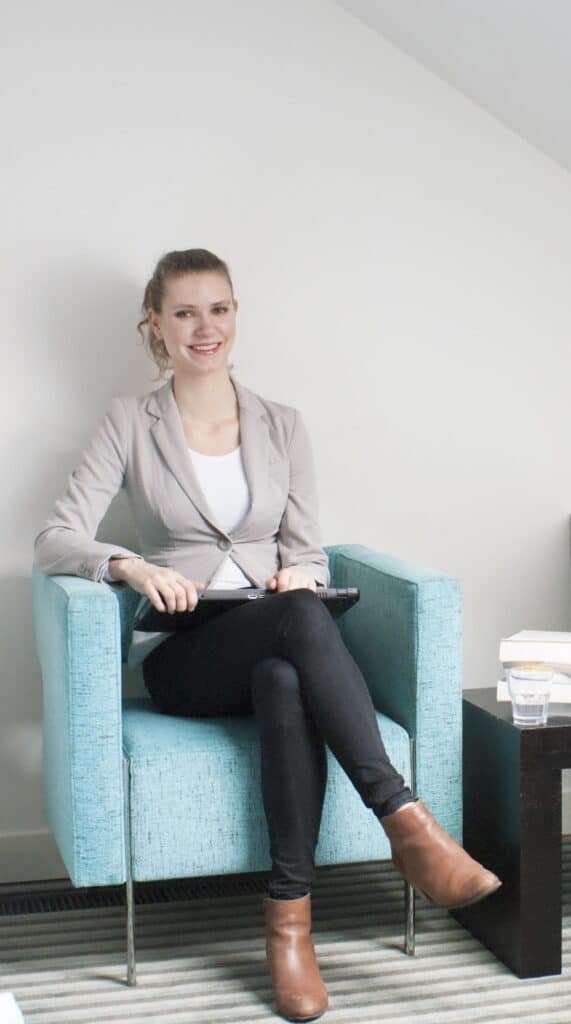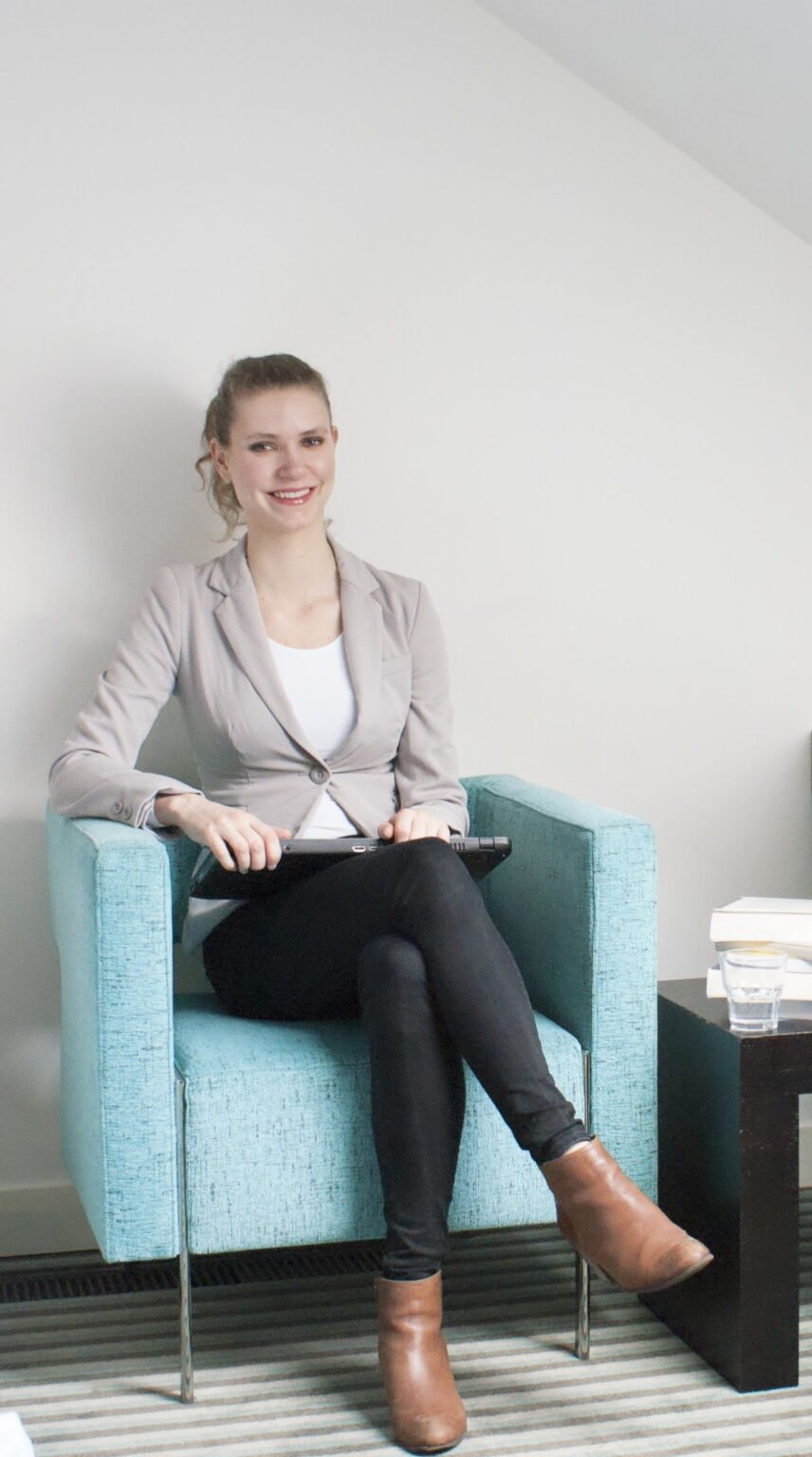 Image credit – Ellen de Visser
"When I moved to Berlin, I began commuting from a residential area into the city centre, which takes around 40 minutes using a bus and then changing to a tram.
"I'd had the idea for AccessEast for around three years, I got it when I was living and working in Ukraine and thought about the economic relationships between Western and Eastern Europe. I officially started my translation company AccessEast around a year ago.
"It wasn't until I launched the business that I became clear on all the things I didn't know in order to get to the next stage. For example, I wanted to do more public speaking. So with both the need for developing new skills and the desire to fill the commute time with something more productive, I began using my commute to develop my business and professional profile.
"Using the 40 minute commutes over a couple of weeks, I read a book about the oil & gas industry, because that was an industry I believed represented a good market for translations into Central Asian languages that my company would offer.
"I also ended up applying to 10 TEDx-events in Europe that would take place in the next three months, and two said yes. I was scheduled to do two TEDx-talks in one week, one in Wolverhampton and the Saturday after in Plovdiv, Bulgaria.
"So then my commute became about preparation. On my journeys, I started reading all sorts of books about public speaking, storytelling and crafted ideas and then main points for my talks.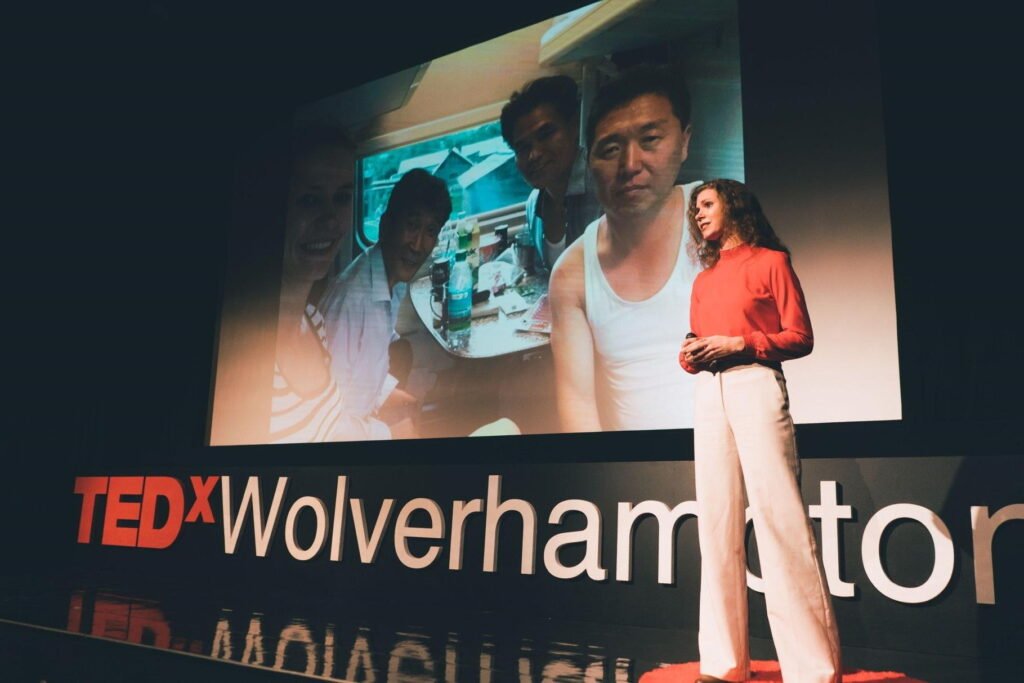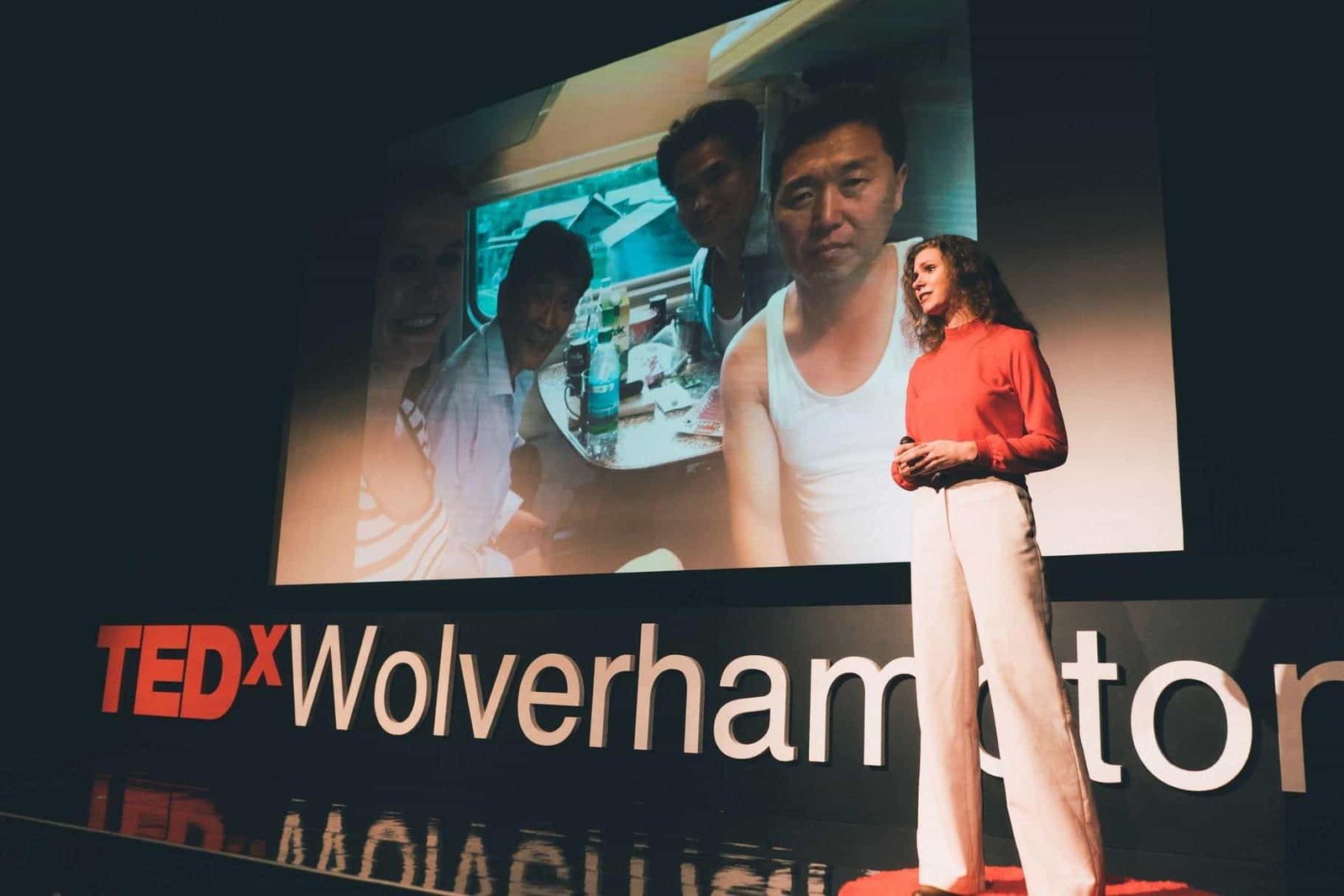 Ellen speaking at Tedx Wolverhampton in April 2019, Image credit – Ellen de Visser
"I sometimes find it easier to work on my commute than at home. It is important to keep home as a place to relax and invite friends to and not associate it with work. Whenever I get home from a long day of running a business, I find it hard to sit down and start learning a new skill. Time flies on your commute when you're reading or practicing a skill if there isn't too much noise, and your brain is warmed up for the rest of the day.
"I think I would have had to develop these skills anyway, but it would have taken me much longer to do if I hadn't used my commute time in this way. Life is all about priorities but thanks to my commute, I can have a longer list."
Case study 2:
Rebecca Udall, 25, from Bournemouth and now living in North Yorkshire, used her three-hour daily commute to develop new skills to assist with the launch of her ecommerce business.
When Rebecca started a new job with a three-hour commute, she realised she had almost two days' worth of time to fill per week.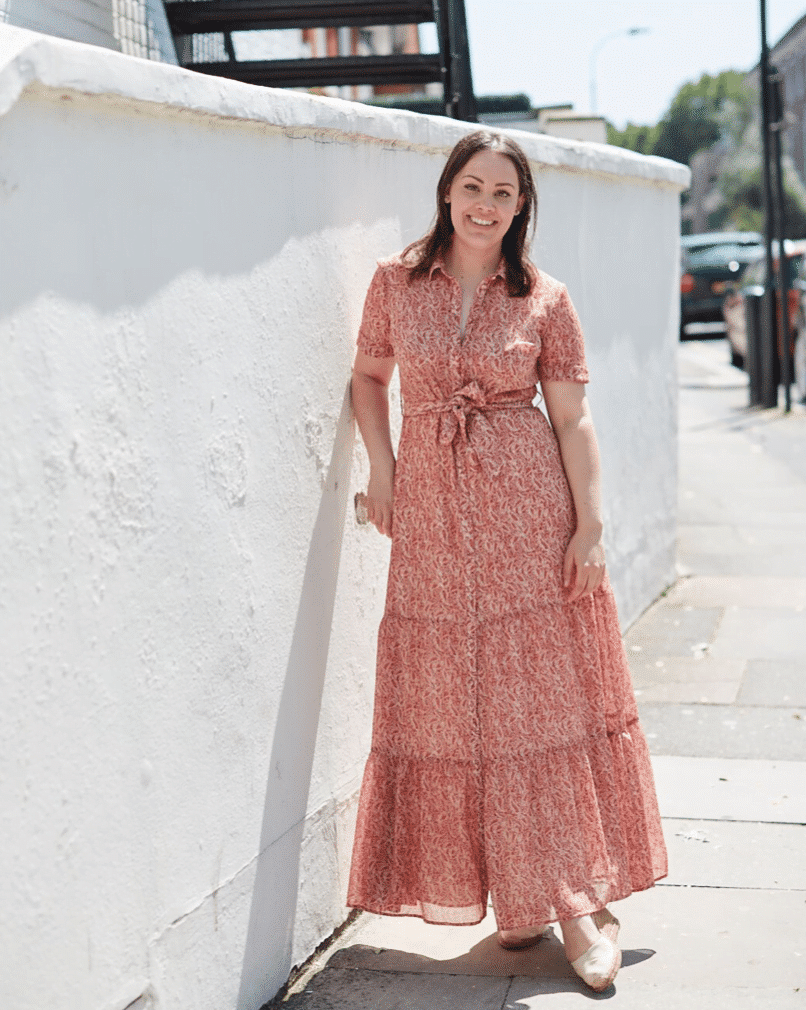 .
Image credit – Rebecca Udall
"My commute was three hours door to door, with two and a half hours of it sitting on a train. I travelled from Malton to Leeds by car, train and then walking.
"For the first month or so whilst I settled into my new routine I listened to music and read the paper, as most people do, but I became very aware that I had almost two whole work days of time in a week to "do something". I had a need to do something productive, but also a desire to learn as I'm keen on personal development.
"At the time, I was working in marketing procurement and so initially started listening to procurement podcasts, but found them too dry – which is possibly why I have changed careers now. Consequently, I decided to expand my practical knowledge of marketing to assist my career and to learn – I had strong ambitions to start an ecommerce business in the future.
I started listening to a range of business podcasts, mostly digital marketing based (Exposure Ninja is fantastic), but also general business podcasts such as Sheerluxe Success Stories, which was incredibly inspiring.
"It was a slightly bizarre serendipity that I didn't expect but the podcasts really motivated me to also start seriously thinking about business strategy. I had ideas and passions but nothing refined and what I felt was "strong". Hearing stories of disruptive business models initiated the thought process.
"The digital marketing podcasts served as a jumping off point for me to learn a lot about search engine optimisation, influencer marketing, public relations, Google Ads and social media – all skills I now use running my own ecommerce business.
'After three months of listening to the podcasts and learning about the key skills required to run an online business, I was pretty determined to start one of my own. A year later I officially launched my online store rebeccaudall.com.
"If I hadn't started to learn these skills during my commute I honestly don't think I would have launched the business. Categorically, I would still have never listened to a podcast; I wouldn't have been inspired and I wouldn't know much about digital marketing.
"My business has been operating for 3 months so whilst I can't say at this stage that I have huge achievements with the business, I am really proud of what I've achieved – I started the business as resourcefully as I could: I did everything myself except graphic design and photography. I think the major success for me was learning enough to get it up and running.
Case study 3.
Dr. Liz Gloyn lives in London. She wrote her second book 'Tracking Classical Monsters in Popular Culture' on her tube and train commute. It'll be published by Bloomsbury in October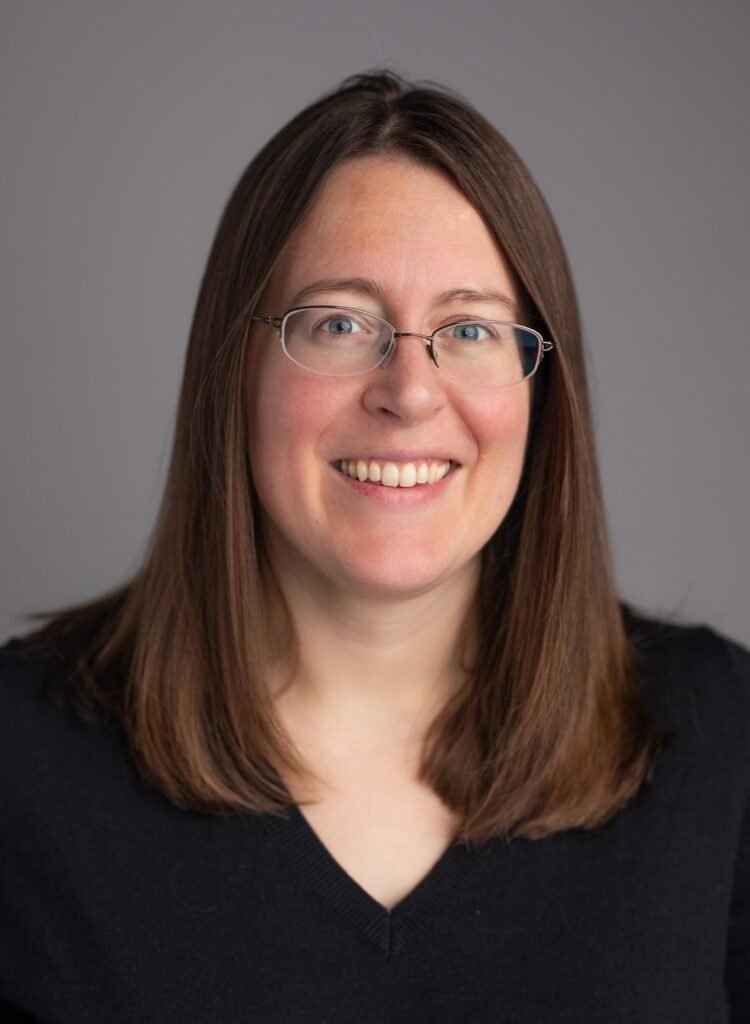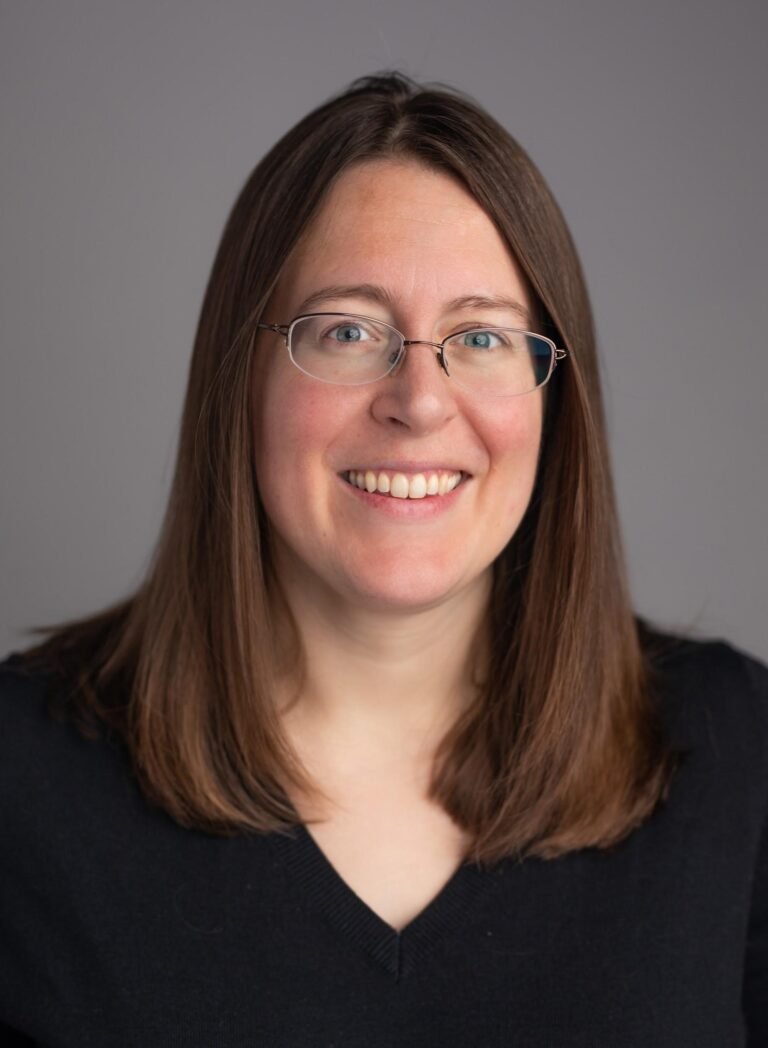 Image credit – Leah van Zyl
"My commute is from north-east London to Egham, where Royal Holloway is based where I'm a lecturer. It's a combination of Tube and overground trains.
"The inspiration to start using my commute came from a major upcoming deadline which meant I needed to crack on, and I wasn't going to find the time anywhere else!
"I used the time to write a significant chunk of my forthcoming book, Tracking Classical Monsters in Popular Culture – learning how to do academic writing on the train in this kind of way really makes doing research work during the academic term feasible in a way I hadn't really experienced before.
"It encouraged me to develop a different kind of writing skill than if I was working at home – you bang out words more quickly and leave more to fix in the editing process, but it's all forward progress. Given how academic writing in particular can be seen as something you need time and privacy to craft, there was something quite freeing about typing away among other commuters.
"The book got finished and will be coming out with Bloomsbury on Halloween 2019, so that's a pretty big win from my perspective."
Sources
About the study: Essential Content polled 1,000 commuters on behalf of Scrap Car Network between the dates of July 2nd and July 8th 2019.
*About the calculations: Full calculations are available here https://www.scrapcarnetwork.org/news/what-would-you-do-with-an-extra-nine-days-a-year/
Commute time
According to the TUC, the average round trip commute takes 58 minutes.
Source: https://www.tuc.org.uk/news/annual-commuting-time-18-hours-compared-decade-ago-finds-tuc
Based on a working year of 233 days (261 working days in a year minus 28 days statutory holiday) that is the equivalent of 225 hours a year, 4 hours and fifty minutes per week, 19 hours and 20 minutes a month or 9.3 days a year.
What can be achieved in that time.
Google Ads certification takes 6 hours, or seven days commuting, to complete online.
Source: https://analytics.google.com/analytics/academy/course/6/faqs
Google Analytics certification takes 6 hours, or seven days commuting, to complete online.
Source: https://analytics.google.com/analytics/academy/course/7/faqs
The Python Essential Training course available on Linkedin Training takes four hours and 45 minutes, or five commuting days, to complete.
Source: https://www.linkedin.com/learning/topics/python
The Red Cross first aid course takes 2 hours and 10 minutes or three days commuting to complete.
Source: https://www.redcross.org/take-a-class/classes/adult-first-aid%2Fcpr%2Faed-online-only/cours000000000050597.html?utm_source=BVSpotlights&utm_medium=organic&csrmater=true)
All four season's worth of DuoLingo Spanish educational podcasts lasts 638 minutes, or ten hours thirty minutes or 11 days of commuting time.
Source: https://podcast.duolingo.com/spanish
The undergraduate reading list for Philosophy, Politics and Economics at Balliol College, Oxford University has 35 books. According to the Good Reads website, the reading list contains 10,029 pages of reading material. Assuming each page of each book contains 300 words (standard word count for books with 12 point type) and the reader has the average reading rate of 300 words/one page per minute, it would take one person 167 hours, or 172 days commuting time, to read each book on the list once.
Source: https://www.balliol.ox.ac.uk/admissions/undergraduate-admissions/philosophy-politics-and-economics-reading-list