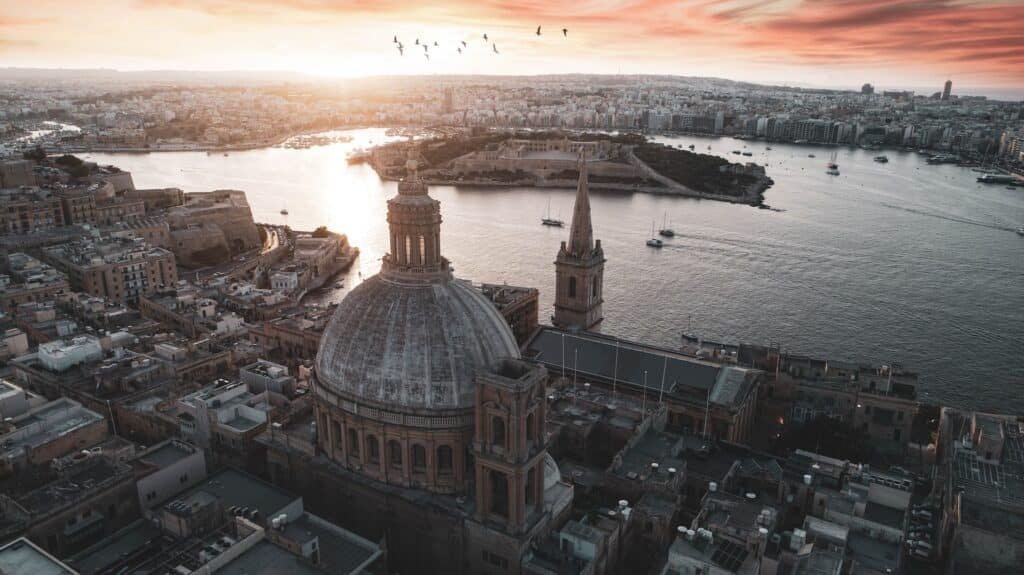 The UK's exit from the EU brings a lot of business changes. An increase in supply chain cost and border tariffs are merely two of the potential changes entrepreneurs need to face.
Do you think your business would fare well if it remains part of the EU zone? If yes, moving your company to Malta might be a practical option. In this post, you'll learn how to get started with moving.
Benefits That Come Along with Relocating Your Business to Malta
Many business owners find it worth it to go through the Maltese company registration process for the following reasons:
Favourable taxation system – Malta is one of Europe's tax havens. Although there's a 35% fixed tax rate for corporations, this can be decreased to as low as 5-7% by taking advantage of tax cut programs and other incentives.
Economic freedom and financial stability – Malta is one of the major players in digital entrepreneurship globally. A recent country-specific business study points out that Malta's GDP has been steadily increasing in the past 5 years. Plus, the country's economic freedom has a score of 69.5, one of the highest in the world. This means companies operating on Maltese shores have more options and opportunities, be it in the initial or expansion stage of their business.
Language – Other than Maltese, English is the second most widely used language in the country. It's spoken by over 80% of the population. And this means ease of communication even with your local Maltese team.
Availability of premium commercial spaces – With the country's booming real estate industry, entrepreneurs can easily contact a professional property agent to help them find suitable offices to rent.
Highly skilled and talented workforce – 60% of Maltese students aged 18 to 24 years old continue their tertiary education. This means that you can easily find highly talented people to hire.
Safe community and picturesque landscape – As one of the world's top travel destinations, Malta has everything you need to help you relax from pristine beaches to parks and diving sites. The government also rolled out strict safety measures to uphold the morale of both locals and tourists.
Types of Moves You Might Like to Consider
Relocation and company registration of a British business in Malta could be done in four ways.
Cross Border Merger – This option is possible for companies with multiple offices with one being in Malta. Business owners can merge the operations of the other branches and register it as a new Maltese company.
Continuation or Redomiciliation of Companies – In this type of move, the company needs to de-register from its country of origin and create a new business entity in Malta. In 2014 to 2015, 177 companies relocated to Malta, while only 34 transferred out of the country.
SE Conversion and Seat Moving – The Brexit transition deadline is until the 31st of December 2020. Until then, your business still has an SE status as a company in the EEA. This allows you to transfer to Malta, which is another EEA member state, following the process laid out in the Maltese Transfer of Registered Office of a European Company (SE) Regulation.
Effective Management Transfer – This relocation method is the fastest. Entrepreneurs only need to register and process the transition of the company's head office, where leaders meet for key decision making, to the destination country.
It's best to work closely with business development and company registration professionals in Malta when planning for your move. That way, the planning, execution, and operations in the new location would be smooth.
How to Get Started with Your Relocation
Yes, the relocation process might seem daunting. But you can get through the process and start tapping Malta's economic stability, as well as the high availability of community and government support. To get started, these are the steps to follow:
Be transparent about the relocation with your employees for ease of transition. Engage your team. You might need some of them to work remotely or relocate with you.
Seek help from company registration professionals. That way, you can navigate the Maltese company registration process speedily and effectively. Experts can also help you with the next step, which is the relocation request submission and processing.
Submit a request for relocation to the Maltese Companies Register. You might need to choose the suitable relocation type first (e.g., Cross Border Merger, Effective Management Transfer) before starting this process. Then, make sure your request includes the following documents:

Company relocation resolution
Articles of association with amendments that suit the Maltese Companies Law
Good standing certificate from the Trade Register of your company's country of origin
Business relocation declaration with signatures of two administrators
Registration fee – Setting up a business in Malta requires an initial share capital of around €1,000 plus a registration fee of €245.

Find a suitable office location. Consider the size and products of your company. Do you need a spacious warehouse? Or do you need to be in an area that affords your team some level of location flexibility, accessibility, and access to tech infrastructure? Make sure to consider these factors. Then, find a real estate agent to help you find a suitable commercial space.
Relocating your company from the UK to Malta is an apt solution to help you keep the opportunities that come along with being a European company. Make sure to plan and execute your move with experts to make the process stress-free.