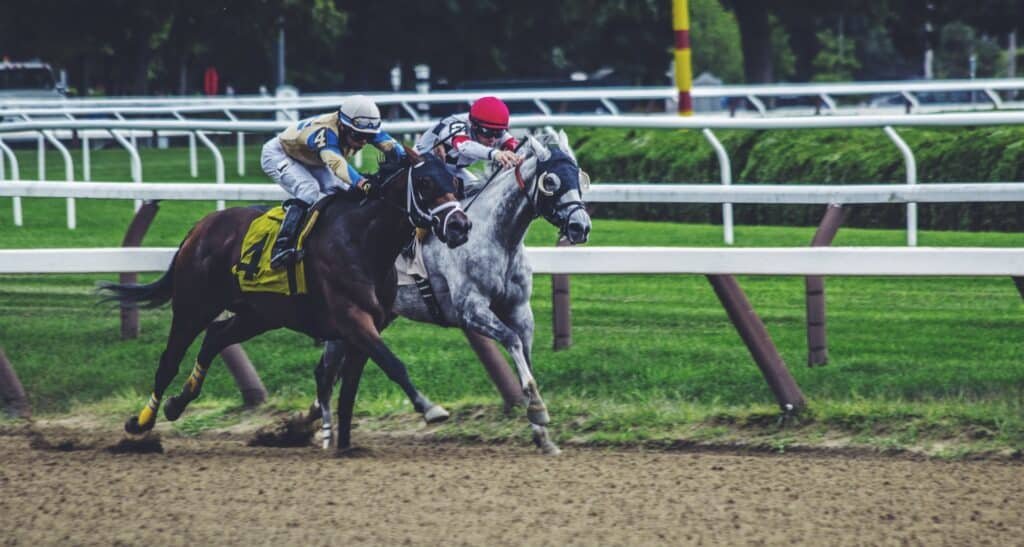 Orbit Exchange, established in 2017, is one of the best white labels for Betfair. On the restriction of Betfair (the world's largest online betting exchange) in many countries, bettors seriously needed a substitute and brokers/agents responded to this by developing Betfair's substitutes.
Orbit Exchange was invented as one of the Betfair substitutes. Punters today prefer Orbit exchange because it offers close to what Betfair offered.
This post will look into what Orbit Exchange offers and why it is better than many Betfair swaps. Before we dive into what Orbit Exchange is and its features, you can have a more detailed look at Orbit Exchange. Here, you will also find a dedicated page for Orbit Exchange agents. 
What is Orbit Exchange?
Orbit Exchange is an innovative company and a sports exchange operator powered by Betfair to offer the most beneficial features of Betfair. This operator is licensed by the Curacao e-Gaming Authority and it is one of the most reliable betting exchanges in the world today. 
With this said, we can now look at the benefits and characteristics of Orbit Exchange.
Benefits/Characteristics of Orbit Exchange
• A wide variety of sports and markets

Orbit Exchange offers a spectacular list of popular sports that you can bet on. The sports include but are not limited to soccer, basketball, tennis, cricket, American football, athletics, rugby, horse racing and motorsports.
The markets you can access on this platform include 1×2, over/under, both teams to score, odd/even, handicaps and bets on cards and corners. The great variation in sports and markets means that it's hard to miss your favourites. 
• Out of the box odds and betting options

It is not just about the markets, Orbit Exchange also offers highly competitive odds. First, the odds format is European, meaning that it is easier to analyze and understand them. Just going through a few markets' odds, you can clearly tell that this platform is dedicated to increasing users' profitability.
As a round-up to their top of the pack odds, they allow punters to bet on pre-event and in-play modes where you can punt on a game when it is taking place. Keep in mind that with just a click of a button, you will get these premium real-time odds, match stats and bet slips, factors that are all meant to improve your experience on the site.
• Popular payment options

This is another feature that can show you how Orbit values its users' welfare. Although the payments option on the platforms themselves are limited, they still offer the most popular options. Here you can work with bank prefers or common payment platforms such as Skrill and Neteller.
So, how does Orbit Exchange cater to the needs of users who need other payment options like Crypto? They have various agents (preferred ones will be provided in the link above) who offer all sorts of payment options.
The minimum bet amount on this platform is 7 euros meaning that even beginners and people who like to spread the risks by wagering many small bets are well catered for. They also offer 100% settlement which translates to safer payments.
• Casino and poker room

In 2020, many sports events were cancelled as a measure to try and contain the notorious Covid-19. Even with these, people still needed to bet and Orbit included Casinos and Poker in their betting market.
Currently, you can get casino games such as Baccarat, Hold'em, Blackjack, Hi-Lo and Card Derby Racing. There is also an option for live casinos for people who prefer real-time betting. 
• Improved user interface/design

Although Orbit Exchange offers almost similar features to Betfair, they have improved the site's design. Their impressive front end site has highly responsive features and is very easy to navigate. The site is also fully responsive for access through smartphones and tablets.

They also have a highly reliable customer support team that you can always reach when you have questions, insights, or requests. 
Conclusion
As seen above, Orbit Exchange is the best platform for punters all around the world who want features of the real Betfair and more. Here, you will have limitless markets and the best odds from the market of your choice.
With Orbit Exchange, you will also have the freedom to top up your account with your most preferred payment option, especially if you take the agent's route. All these benefits, in addition to the fact that opening an account is free, makes Orbit Exchange the best Betfair substitute you can use today.