Are you an active trader looking to invest funds over the next few months?
There are four sectors that should be of special interest to you.
The stock market is booming. Share prices are rising. Does that mean there are no more short-term gains to be had? No, it doesn't. There are a few market sectors where stocks are set to grow in Q4 of 2021.
Marijuana Stocks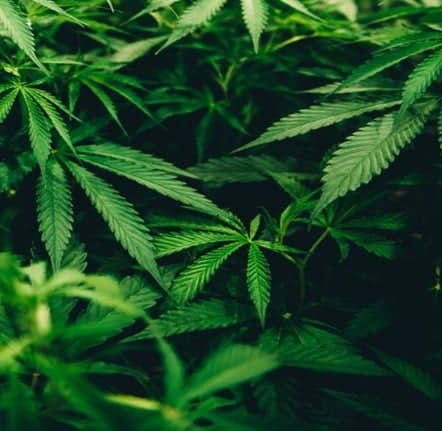 Cannabis plants photo by Matthew Brodeur on Unsplash
Cannabis is the plant.
Marijuana is a street drug.
Cannabis and marijuana are often used as though they are the same thing. They aren't.
Some cannabis plants have high levels of THC. It is this THC that gives marijuana users a 'high'.
Other varieties of cannabis contain high levels of CBD and low levels of THC. This makes them useless to smoke, but valuable sources of CBD oil that has a wide range of therapeutic uses. Cannabis plants with low levels of THC are called hemp. Hemp plants are cultivated as a source of CBD oil and hemp fibre.
You have a perfect storm brewing for cannabis investors –
The legalization of marijuana
The ever-increasing range of therapeutic applications of CBD oil
The environmental benefits of hemp fiber over cotton and wood pulp fibers
All of these factors are helping cannabis stocks to beat the market. Research this sector and find the top marijuana stocks to watch for 2021.
Energy Stocks
Solar photovoltaic system image by Sebastian Ganso from Pixabay
The world economy is reopening after the Covid shutdown, so oil prices are rising as demand for oil increases. The world's chemical and plastic industries are totally dependent on oil and gas, making oil stocks a great bet.
If you want green investments, there are plenty of opportunities in the renewable sector. This sector was held back by President Trump's rhetoric over recent years and is only now beginning to show its true potential.
President Biden's enthusiasm for renewable electricity will benefit renewable stocks, too. His objective of 100% renewable electricity generation capacity by 2035 is ambitious and great news for anyone investing in companies producing solar panels or wind generators.
Whichever way you lean, green or carbon-based fuels, energy demand is certain to increase, especially as winter approaches and seasonal demand for heating fuels increase.
Financial Stocks
Interest rates are rising, so bank profits will rise. Share prices will rise ahead of any interest rates as investors look for growth.
Look at American banks, but don't ignore European, South American, and British banks too. There has been a lot of consolidation in these sectors and the remaining players are poised to profit as the industry starts moving again and needs to borrow money to invest.
Insurance companies are also doing well out of the stock market boom. Their investments are growing as share prices rise.
Financial stocks are always a good bet in the long term, but now might be the time to look for financial stocks that are set to grow in the short term.
Do your research, listen to advice, and find the best real estate stocks to put your money into for the rest of 2021.
Real Estate Stocks
Shopping mall Image by Michal Jarmoluk from Pixabay
We all know about the rise in online spending and the demise of the shopping mall. Real estate companies make their money from rents, rents are falling, so real estate profits are falling, and real estate stocks prices are low. Prices are low, so should you discount this sector?
No – It's time to buy. Real estate companies' underlying asset is the land and the buildings on it. Their stocks are likely to increase in value as new businesses and alternative tenants emerge. Some real estate stocks offer great value in 2021. Land has always been an asset you can bank on, and this is as true today as it ever was.
And One Sector to Avoid
Electric vehicle stocks are a good long-term bet, but right now, not so good as a short-term punt. The global chip shortage is leading to production cuts that will hit profits and share prices. Buy for the long-term as share prices fall, but not intending to sell anytime soon.
Where Will You Put Your Money?
There will be stocks in every sector that will help active investors to make money. You are more likely to find potential for growth in the sectors listed above because the fundamentals for growth are there.
Trading two or three stocks in each sector will give you the best chance of making a good profit while reducing your risk of over-exposure to a few high-risk stocks.