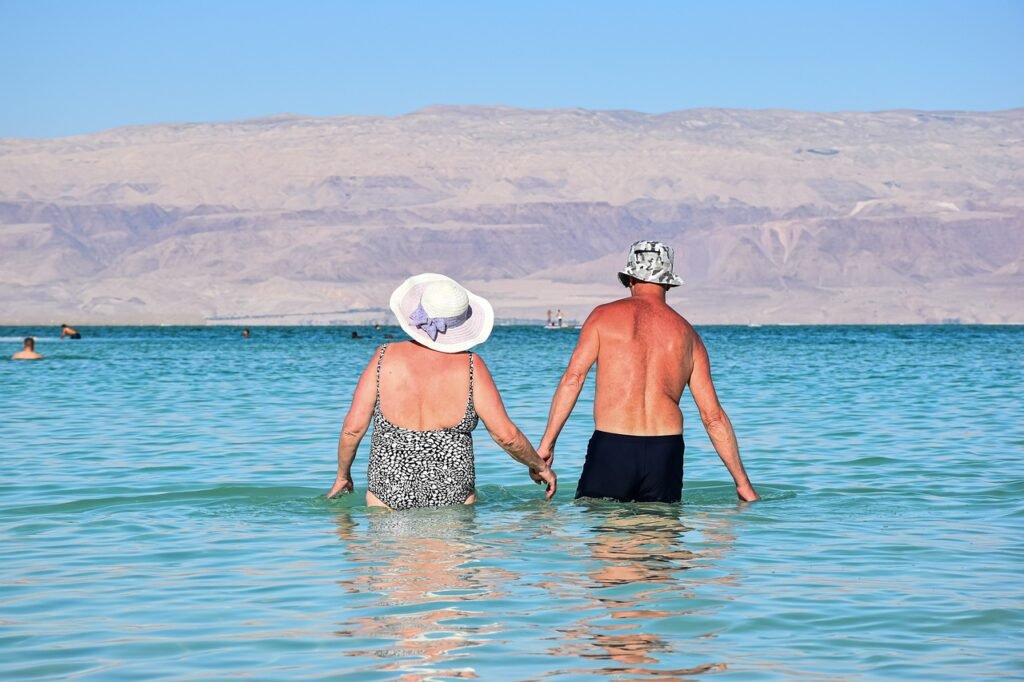 Retirement planning has truly evolved over the years, and now more than ever, there's a wide variety of ways you can receive guidance for building your approach to that chapter in your life.
But what are these methods and how do they help?
With this in mind, we've put together this article to show you a few strategies you should consider, to help you secure the best future, finance-wise, when you retire.
Read on to find out more.
Speak to a modern wealth management service
An important strategy to consider when you're retirement planning, is to consult a modern wealth management service.
These financial experts are able to offer the right guidance that meets your unique needs and help you build your wealth effectively for retirement, whilst considering your financial circumstances in the present.
Your adviser can perform a full analysis of your income to gain a clear understanding of your financial situation at present. This can also include things like discussing your future goals, financial dependants, and even any challenges you might be facing or feel could affect any goals set.
With a full overview of your circumstance, your adviser can offer the right recommendations that are tailored to your specific financial journey and goals.
Outline your objectives
Another strategy that can benefit your retirement planning is to outline your objectives for the future What do you want to achieve within retirement? What goals do you want to check off before retiring?
This is best achieved using financial planning services.
Your financial plan can help you establish all your future goals, and then create the right methods and realistic steps to help you reach these targets successfully.
These goals can come in many forms, such as:
Living a certain retirement lifestyle
Having a specific amount in your pension pot for when you retire
Funding your retirement comfortably, no matter how long it lasts
Supporting your financial dependants – those that are here when you start planning your retirement and new arrivals yet to make their way into the world
Your adviser can help you with this process to ensure your goals are realistic in terms of your financial situation in the present and what they are predicted to look like in the future.
With clear and achievable goals in place, you have more direction for building your approach and reaching your set goals.
Consider your investment options
There are various investments which could help you build your savings for retirement. This can include things like your pension pot and Individual Savings Accounts (ISAs), for example.
You can grow your pension pot each year by making the most of your annual allowance – the amount you can contribute each year that's sheltered from tax. As of the 2023/2024 tax year, the allowance is £60,000.
With ISAs, you have several options for growing your wealth. You can invest in cash ISAs to save away money each year to withdraw tax-free when you retire. This must also be underneath the current allowance of £20,000.
Or, you could invest in stocks and shares ISAs, to help you grow your savings with successful returns that are free from income and Capital Gains Tax (CGT).
Utilise online wealth tools
An essential part of retirement planning is knowing how to track your wealth effectively, which is why our last suggestion is to use online wealth tools.
You can usually gain access to these through your wealth management service. These advanced tools can help you monitor and adjust your wealth to stay on target for your retirement goals.
For example, you can plan out the specific pension contributions you want to make leading up to your retirement. You can adjust certain variables such as amounts contributed each time to see how these changes can impact your wealth.
This can help you more accurately plan the structure of your investments and assets, so you have the highest chance of a successful outcome for when you retire.
Do any of these strategies seem like something you'd like to explore? Or perhaps there are other methods you want to try? Either way, make sure you consult your modern wealth manager to find the right options suited to your finances.
Please note, the value of your investments can go down as well as up.