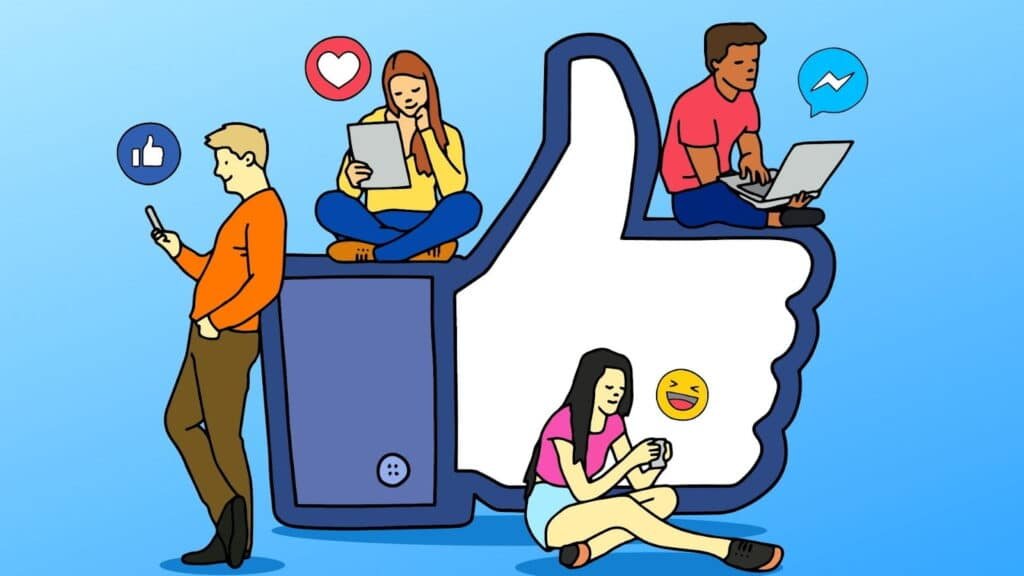 Being a business owner, you want to enhance your reach with the target audience so that you can bring more conversion for your business. Social media marketing has become a sure way for brands who want to attract more audience.
Though for a long time, many companies have relied on their organic social strategies. But now it doesn't seem to be as effective as it was earlier. In such a case, putting real money on the line with social media advertising can really help you to gain a big boost to your business.
In fact, advertising on social media platforms can help you to achieve better brand exposure for your business. However, you also need to think strategically and consider several factors like ad cost, content selection, target frequency, and audience demographics before investing in your social media campaign.
In this article, we are going to show you the steps to consider in your social media marketing campaign. So that even with the fading organic reach on social media, you can employ paid social media marketing strategies to gain more brand exposure and increase sales conversion in your business.
1# Campaign Objectives:
Before starting your advertising campaign on social media, you should ask yourself- what are your goals and objectives? Instead of blindly putting your money on the line, you should consider strategizing your campaigns to obtain better results.
For advertising on social media, you do not need to be an expert. However, to achieve success, you need to consider certain goals for your ad strategy. So that you can chase after better brand engagement and sales conversion for your business.
Here are some of the most common practices that you can implement to grow your business.
Increase Foot Traffic:
If you want to gain more audience for your business, then you should target to bring more foot traffic from social media ads. Traffic goals can help you to attract more visitors and pageviews that could deliver more engagement and conversions for your business.
Enhance Brand Visibility:
As you will gain better brand visibility, people will get more aware of your business. And it will also help you to attract potential customers who are really interested in your brand products or services. That way, you can improve brand impression and recognition to win more loyal customers.
Improve Brand Awareness & Engagement:
Social media advertising can help you to create brand awareness that can help you to bring more engagement to your business. By measuring the engagement of the posts, you can get to know which kind of content is trending on social media so that you can concentrate on creating posts, which will attract most likes, shares, and comments on social media platforms.
Effective Lead Generation:
Nowadays, many brands use social media ads for lead generation. Through effective lead generation ads, you could be able to bring more customer engagement for your business. With time social media platforms have also evolved and let you create lead generation ads, which you can enhance your reach with the targeted audience. You can funnel down the leads of your business to win more sales conversions for your business.
Grow Your Sales:
For an online retailer, there are plenty of advertising options on social media platforms. Being a retailer, you can target the audience to bring more juice flow to your business website. Or you can also create lead generation ads on social media platforms, to learn about the audience who are ready to get converted into sales prospects.
#2 Selection Of Social Platform
After confirming the goals, you have to decide which social media platform will help you to achieve your targeted goals. There can be many different reasons why a marketer prefers advertising on Facebook or Instagram or any other social media platform.
Here we have shown what type of content could perform better on which social platform.
Facebook ads:
Considering the number of users, Facebook gives you the advantage to cover the biggest reach with the audience. Due to the plethora of Facebook ad formats, you have varied options to gain brand exposure. Though Facebook seems to be the perfect platform for the business-to-customer (B2C) campaign, it also has considerable advantages for B2B (Business to Business) marketers.
Instagram ads:
After Facebook, many marketers consider Instagram as the best platform for marketing. Engagement wise Instagram is more appealing to the audience and can get better brand exposure to your business. By posting the high-quality visual content on Instagram, marketers can target to bring more visitors, which increases the conversion opportunity of the business.
YouTube ads:
Videos are quite compelling to the audience. In research on Google, we found more than 1 billion people watch 6 billion hours of video content on YouTube. That is also the reason why marketers also want to target the video media platforms for their brand advertising. And YouTube is the best platform to run a video ad campaign compared with other social media platforms.
Twitter ads:
Twitter gives you a concise way of advertising where you can target the users who are really interested in your brands. Twitter engagement can help you with a product launch or announcement to meet the expectation of the audience.
#3 Target Your Audience:
If you are looking for a target audience on social media platforms, then you should know that it's not an easy job. Marketers use various tools and software to learn about their target audience and what type of content is mostly preferred by them. We have made tons of efforts on Facebook Ads Manager to precisely select the audience who had a great match with our brand voice. But it seems to be quite a time taking.
As a pro marketer, you should opt for social media ad analytic tools like PowerAdSpy, using which you can easily search for the best performing ads. And it can also help you know the core demographics to target specific users on social media platforms.
#4 Blend With Organic Content:
Compared to the organic content, marketers want to concisely pay for the ads to enhance the chances of sales conversion for their business. However, you can't be sure to invest in a type of ad that can perfectly work with your brand, which could bring more engagement and conversions for your business.
From research, we have noticed that users don't like to engage with brands that post only promotional content on social media. In such a case, you should try to mix up the content with the regular post on social media feeds. Organic content can help you to win more engagement and followers. While you can use promotional ads between them to grab the interest of the targeted audience for bringing more sales conversions.
#5 Funnel To Bring Conversions:
While social media advertisers try to enhance their customer engagement, they always forget to funnel the juice flow to sales conversions. That's the reason why marketers often miss the chance to obtain better sales results for their business. If you want to create a sales funnel in your social media advertising strategy, then here are shown the three layers of the funnel that you need to work on.
Awareness: First of all, you need to attract more audiences to increase awareness about your brand products and services. The more people will know about your brand, the better you have the chances of getting more traffic on your business website.
Consideration: It is a phase of the funnel where you search for the targeted audience or potential customers who might consider investing in your brand products and services. There might also be some former customers from whom you can expect more sales for your business. You should try to retarget such prospects without being too spammy and repetitive with your ad campaign.
Conversion: At the end of the funnel, you need to give a last push to the potential customers to gain more sales conversion for your business. As you will start nurturing more sales prospects for your business to claim more acquisition of customers. Eventually, you have to put more effort to retain your existing customers and also try to generate more sales prospects for your business.
Following a similar model, you can effectively manage your social media campaigns to control the juice flow and funnel it down to your business website. Also, you need to nurture the incoming leads on your website to increase the chances of conversions and bring more loyal customers.
#6 Optimizing Bidding Strategy
Even if you are putting lots of effort into your social media advertising, with a poor bidding strategy, you might lose more than what you can gain. Initially, it's better to avoid bidding higher amounts, as it increases your chances of losing money.
However, it doesn't mean that you shouldn't bid for a higher value on the social media platform. If you are bidding lower compared to your competitors, then you are going to get fewer impressions for your business. By taking the mid approach, you can gain enough impressions for your brand to gain higher engagement.
In case you are gaining enough conversions for your spending on social media ads, then you should consider bidding a bit more to win more customers for your business. It depends on the cost per acquisition (CPA) rate of your ads. Cost per acquisition is equal to the cost of the ads divided by the overall conversion from ads.
CPA= Total ad cost/ Total conversions from ad
Considering the CPA, you can optimize and manipulate the bidding strategy to be safe with your expenditure on social media advertising.
#7 Refresh & Test Everything
For creating a successful ad campaign marketers need to be creative with their content so that it can attract more viewers. According to the change of trend, marketers also need to alter their strategy with ad creation to bring more acquisition.
With new and refreshed ad content, you can keep your audience engaged and also help to retain your existing customers.
Here we have some ways using which you can make your ad content always refreshed.
Test Ad Copy: Always check whether the words on your ads are strong enough to get more clicks on your ad. Or you need to add some more phrases and call to actions. If you are not confident with your ad copy, it's better to check and revise it so that you could bring more conversions for your business.
Edit Ad Creatives: Have you been using photos or illustrations in your ads? Or you are looking to create video ads for your brand? You can test different ad formats and creatives to find what your audience responds to most. With some simplest of changes, you can attract more views on your ad content.
Update Landing Pages: To ensure better juice flow on your website, you should check whether your landing pages are appealing to the audience or not. Even if you are attracting more traffic on your business website, without enough engagement on your lander pages, you won't be able to bring better conversions for your business. But you can implement more landing pages on your ads to open the bottleneck of your sales funnel.
Wrapping Words:
So, these are the seven steps implementing which you can enhance your social media advertising strategies to create better-performing ads for your business. With time social media platforms are updating and so do the marketers who are also trying to hone their advertising skills to get more benefits from social media platforms.
Running ad campaigns on social media platforms, you may experience several changes and updates. It will also help you to enhance your marketing skills.
We hope reading the above steps can help you to improve your advertising tactics and strategies on social media and could bring you more sales conversions for your business.