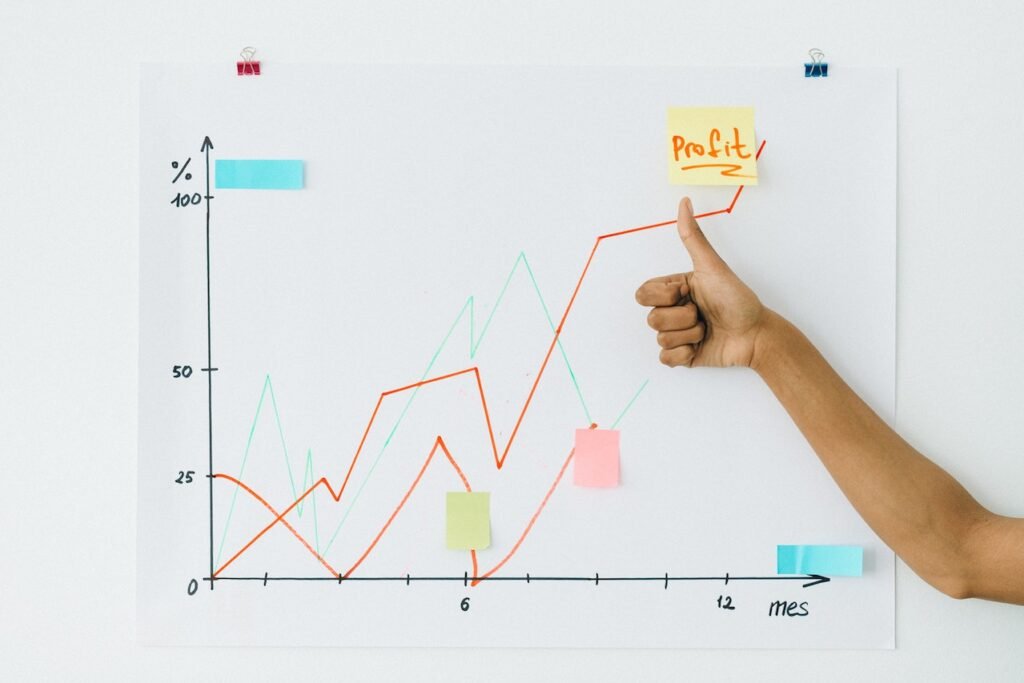 If you are running a business, one of the most critical tasks is to ensure your company remains profitable. Otherwise, you may find yourself without a job and a dwindling bank account. For these reasons, it's essential to learn strategies to boost profitability to avoid this fate.
Reduce costs by outsourcing tasks
One of the best ways to reduce costs is by outsourcing tasks. Outsourcing is an excellent way to reduce costs while allowing you to focus on more critical aspects of your business. One perfect way to begin outsourcing is by hiring virtual assistants that can help with various tasks like data entry, mobile development and maintenance, and customer service.
Outsourcing is a great way to reduce costs, increase productivity, and allow you to focus on more critical aspects of the business.
Focus on developing your most valuable customers
Every business is different. Some companies will benefit more from developing a mass clientele. However, other companies will get the most return on investment by focusing on a small group of valuable customers and maximizing their importance.
You may opt to implement a marketing strategy that focuses on increasing profits via a few essential clients rather than attracting thousands of less lucrative customers. Taking this approach will give you higher yields and a better return on investment.
Treat your competitors as allies instead of threats
The best way to reduce costs is by taking advantage of your competitors' value. Instead of viewing them as direct competitors, you should consider competitors as potential business partners and clients.
Instead of trying to lure customers away from competitors, focus on implementing offers and deals that will unite them with you. It encourages you to focus on incremental benefits instead of cost reduction. Treating your competitors as allies can harness their business knowledge and boost profits.
Create a clear value proposition
A company's value proposition is the main reason why consumers purchase from them. A clear explanation of the value you offer can help you attract customers, retain existing ones, and encourage word-of-mouth and referrals. If you want to sell something, create an offer that makes sense for your customers instead of convincing them with advertising. Customers are more likely to purchase from a company that offers them a clear value proposition instead of one that spends millions on advertising.
Add features that customers want
Even if you have the best products and services, you will never attract new business unless you can offer your consumers something they want. Before launching any new service or product, consider what value you can add that is unique and not readily available elsewhere. For example, adding free shipping or offering a guarantee will improve your sales and attract new customers.
Implement a Marketing Strategy That Engages Customers
There are many ways to market your business. One of the most popular methods is implementing digital marketing strategies such as social media, blogs, search engine optimization, and pay-per-click ads. However, this method only works if you engage your customers and make them take an active role in spreading the word about your business.
One great way to engage customers is by creating contests and events that allow them to interact with each other. Digital marketing strategies are an excellent way to spread the word about your business, but engaging customers is critical to your success.
Stay Close To Industry Trends
If you want to remain a top player in your industry, it is essential to evaluate industry trends and stay close to them consistently. An excellent way to assess trends is by reading what your competitors are doing. You may need to shift your strategies and change how you do things to stay ahead of the curve.
You can also track industry trends by learning from experts and staying active in forums, seminars, and conferences. Staying close to industry trends will ensure you remain on the cutting edge of your industry and consistently send out valuable information that can help clients make decisions relating to your product or service.
Summing Up
Improving profitability is an essential part of any business and will never go out of style, no matter the industry. If you want to increase profitability, consider implementing one or more of these strategies. Whether starting a company or growing an existing business, you can boost profitability by simply learning the best strategies and adjusting accordingly.