When it comes to quality, Holborn Assets is a leader in the financial industry. Their services cross international borders to bring the highest quality investment services to their customers. They ensure the financial stability of all the investments they handle while delivering customer satisfaction.
About Holborn Assets
Holborn Assets is a worldwide financial institution. They offer financial planning for all types of people. They were established in 1999 to meet the needs of the international marketplace. Holborn Assets is based out of Dubai though they have operations in Asia, Europe, South Africa, and the United Kingdom. They are a family business that has grown to help people with respect and integrity.
Holborn Assets is a flexible company with a lot to offer their customers. There are several financial services they offer their customers.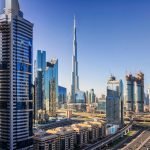 Investment
When you meet with a Holborn Assets associate they will help you understand your options for investing and develop a plan for how you want to contribute to it and in what amounts. You can choose to contribute in monthly installments to meet your desired financial goals while balancing your budget or in a lump sum investment. You can also create your own investment plan that is a combination of both so you stay on track financially and invest responsibly.
Monthly investments are good for people who are paid on a monthly basis or multiple times a month. It is a sensible way to contribute each way which won't hit your bank account hard. It is easy to contribute with no risk of forgetting as it is deducted in your chosen amount every month automatically. Contributing your funds in a lump sum is an easy option if you are able to save the desired amount every year. It is useful for those whose income is consistent and can be taken from bonuses or tailored to suit larger contributions.
Mortgages
Your financial planner can help you figure out what is best for your home and help you get the best rates and work up a flexible schedule for your payments and help you buy the home of your dreams. UK mortgages are available for expatriates and foreign nations. There are multiple types of plans to get including buy-to-let mortgages and residential mortgages. You can have up to 75% LTV repayment and interest-only mortgages.
Getting a mortgage in the UAE is made easy with the experienced financial advisors working with Holborn. UK expatriates and UAE residents can have up to 75% lending for the purchase price of their home. There are also options for re-mortgaging the properties and equity releases. Acquiring a mortgage for an international property is easy when you are working with Holborn. They have long-lasting relationships with companies around the globe that get you the best properties at the prices you want.
Insurance
Insurance is something everyone needs to protect themselves, their future and the people they love. The right critical illness protection needs to cover international populations. Critical Illness insurance needs to cover possible disability along with illness which means working with a professional to cover all possibilities. Income protection is here for you if you become too ill to work. It is available for long-term financial support for you and your family.
Life Insurance is there for you and your family if the unexpected happens. Holborn is connected with some of the best vendors to give you the bargain you need to protect your investments from the probate process. Medical insurance is there to cover you when your UAE employer health insurance falls short. This is more likely because of the reduction of quality in the insurance being provided to employees. Getting private insurance is a good way to protect yourself from unexpected things in the world. Having additional coverage outside of your employer is a good way to protect yourself and your family.
Retirement Planning
Retirement is the time we all work to build up and get to. It means developing a plan to get your retirement to where you want it when you need it. Many of the pension plans being offered in the UK today is in default. This means your retirement is not guaranteed and looking into a self-invested Personal Pension (SIPP) is a way to protect your retirement from the uncertain future. Having a UK State Pension means you have your pension, but as an expatriate, you can make contributions even while living abroad.
It means you are able to add to what is already there and build it up to what you are entitled to have. Being an expatriate means you need a will to protect your family when you pass. Having one in place through a Holborn means your family is safe if you predecease them. Setting up trusts and gifts before you pass means your family gets your assets in the way you want them to have them. This is a way to protect them from taxation and ensure your family gets your legacy.
Employee Benefits
As an employer you have is the responsibility to your employees to provide them with the tools to stay healthy and safe while protecting your own interests in them. UAE companies are required by law to provide group medical insurance to their workers. Holborn is there to build the plans your employees need while keeping your company within compliance with the rules and regulations. Protecting your employees' means being prepared for anything that could happen. Having life and disability insurance plans in place means they don't have to worry about their families being taken care of.
Individual insurance plans are to cover where your own insurance leaves off. Having extra options is a safe way to protect your employees and their families. Additional services are available for every plan Holborn builds including business protection and currency exchanges. They know financial matters and are ready and available to help with what is needed to help you meet a goal or an obligation.