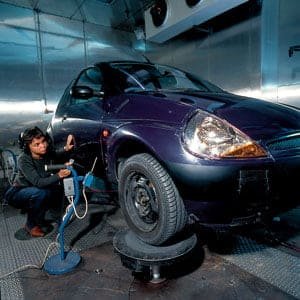 A critical issue in the development of a successful working relationship is whether we believe we are treated differently from someone else, not because of our efforts, skills and talents, but because of any prejudices, stereotypes or preconceptions which may influence the way we are treated. Providing equal opportunities involves treating people fairly within the workplace, regardless of non job-related factors such as race, culture, religion, sex, age or disability. In other words, ensuring everyone is given the same opportunity when applying for employment and when in the workplace as an employee. The monitoring of equal opportunity takes into account such issues as applicants' success rates and employees' remuneration, personal development and career progression. This is necessary to ensure that recruitment and subsequent progress is not being affected by non-relevant and unfair considerations.
If unfair discrimination occurs in the workplace, both employees and employers will suffer. Individuals will be denied a fair opportunity to demonstrate their abilities and the employer will not get maximum benefit if an employee's contribution to the success of the organisation is constrained by non-job related discrimination. Many organisations now recognise that maximising the contribution of their human resources is a key factor in improving competitiveness.
Understanding equal opportunities and the surrounding issues can be complex, but organisations who provide a better place in which people can work should significantly improve the effectiveness of their business. In management you have to take responsibility for others in the workplace. Clearly, in any workplace this will cover a variety of people. Indeed it could be argued that everyone is a human resource manager, although levels of responsibility will vary. Once we accept that dealing with others is the responsibility of everyone within an organisation, it becomes clear that an organisation must have guidelines for the roles which individuals have to undertake.
'I believe our diverse workforce can provide us with a competitive business advantage. Valuing the contributions of all people encourages their full commitment to both Company and personal goals and also allows us to attract, retain and develop the most talented individuals' Alex Trotman Chairman - Ford Motor Company
This case study focuses on equal opportunities at Ford Motor Company. Ford has been committed to the principles behind equal opportunities in employment for a long time. It began ethnic monitoring of hourly personnel at Dagenham as long ago as 1967 and since then it has been involved in many initiatives designed to improve equal opportunities within the workplace. Ford's Equal Opportunities Policy is a statement of the Company's commitment to equal opportunities and provides the foundation for positive initiatives designed to support the key principles.
Policies are part of an organisation's framework for action. These frameworks must not exist just on paper, but must operate in practice. A policy is a very important statement which sets out how an organisation is going to meet its objectives. It is a public way of making a commitment to the future and provides a framework for the whole organisation. In the area of equal opportunities, a policy shows a commitment not just to principles but also to values.
Ford's Equal Opportunities Policy
Equal Opportunities in Ford. The Company's commitment to the principle of equal opportunity in employment has been a long standing feature of its employment practices and procedures. The first policy statement was made in 1980, since when there have been further developments regarding protection against discrimination in employment.
The Company appreciates that, while much can be achieved by the development of legal measures, real progress can only be made by practical day to day commitment to promote equal opportunities at the grass roots level of the workplace. Ford considers it has a significant role to play as a major employer and welcomes this social responsibility.
The Company's workforce reflects the mixed community from which it recruits employees. It is clear that the contribution made by minority groups and women to its business performance is substantial and increasing. It is also in the best interests of the Company, its management and all employees that these talents and resources are fully utilised. This can most effectively be achieved by taking action to foster a fully integrated community at work, through the practical implementation of an Equal Opportunities Policy.
This Policy is based upon the Company's opposition to any form of less favourable treatment accorded to employees or job applicants on the grounds of race, religious beliefs, creed, colour, nationality, ethnic or national origins, sexual orientation, marital/parental status or sex. The Company is also opposed to any form of less favourable treatment accorded to employees or job applicants on the grounds of non-job related disabilities and unfair discrimination on the grounds of age.
To support these principles, the Company will actively promote equal opportunities through the application of employment policies which ensure that individuals receive treatment that is fair, equitable and consistent with their relevant aptitudes, potential, skills and abilities. To safeguard individual rights under the Policy, any employee who believes that he or she has been treated inequitably by the Company, within the scope of the Policy, may raise the matter through the appropriate grievance procedures. The Company will ensure that any employee making a complaint of unfair discrimination will be protected from victimisation.
The Company will continue to ensure the advertising of vacancies is compatible with its Equal Opportunities Policy, both in placement and content. To this end, opportunities will be taken, through language, images or declarations as appropriate, to show that the Company is an Equal Opportunity employer.
No applicant or employee will be placed at a disadvantage by requirements or conditions that are not necessary for the performance of the job and which constitute indirect unfair discrimination. Furthermore, the Company will ensure that individuals are selected and promoted on the basis of their relevant aptitudes, skills and abilities, using equitable assessment techniques. All employees will be encouraged to take advantage of training and personal development facilities to advance themselves at work.
Responsibility for Equal Opportunities
It is the duty of all employees to accept personal responsibility for the practical application of this Policy, but at the same time, the Company acknowledges that specific responsibilities fall upon management, supervisors and individuals professionally involved in recruitment and employee administration. To assist them, the Company will provide suitable and relevant equal opportunities training whenever necessary.
Responsibility for ensuring this Policy is consistently applied is assigned to the Equal Opportunities Manager, who will carefully monitor the operation of the Policy for both employees and job applicants.
However, it requires more than a formal statement to make this Policy work. The Policy will help to create the necessary conditions for success, but it is for each employee to make his or her own contribution. To this end, the Policy will be brought to the attention of every employee and job applicant and it will be kept under regular review.
'The Company is determined to follow the principle of equal opportunity.'
Once an organisation has created a policy, it must communicate the policy to everyone within the organisation as quickly as possible, in a way which makes sure that the policies will be operated. There are four key principles of a successful equal opportunities policy. These are: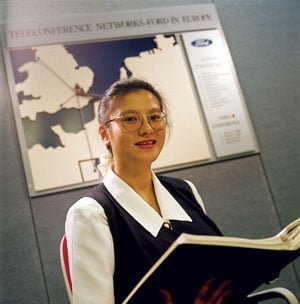 The policy should provide clear guidelines which set out defined responsibilities.
The policy should guide and govern the behaviour of employees and decision makers.
The policy should establish a framework for action.
The application of the policy should be regularly monitored.
Ford's equal opportunities policy is concerned with providing people with guidance as to how they should operate now and in the future. It gives them direction and a clear focus for action. It also provides individuals within the organisation with the security of knowing that he or she is operating within the organisation's guidelines.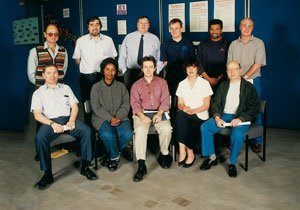 Equal Opportunities is not merely an issue of fairness. To attract and retain the very best talent, the Company has committed itself to the principles which ensure employees can develop and demonstrate their full potential. As Ford continues its transition into a global organisation, through the Ford 2000 programme, it has identified the diversity of its workforce as a key element of its strategy to achieve competitive advantage in an increasingly competitive global market.
Equal Opportunities Training and Other Positive Initiatives
An equal opportunities policy can only be successful if the principles it contains are implemented in a way which connects the policy to the action required in the workplace. To enable Ford to ensure the principles contained within the Policy are translated into action, a range of positive initiatives have been introduced. The initiatives include:
Awareness Workshops. Deals with attitudes relating to equal opportunities and provides information on Company policy and initiatives. Provides an overview of relevant legislation, individual responsibilities and the value of a diverse workforce.
Joint Statement. A Joint Statement on Equal Opportunity has been signed by Ford and the Unions representing the Ford workforce. The statement has been issued across the Company.
Selection and Interviewer Training. Provides participants with the skills necessary to make objective selection decisions.
Group Leader Training. Includes a session covering equal opportunities issues and their impact on the workplace.
Assessor Training. Training is provided for all Ford managers who participate as assessors at Assessment Centres. Assessment Centres are now used as part of the selection process for all graduate hiring within Ford to help ensure objective and effective selection decisions.
Mentor Schemes. Ford participates in a national scheme to provide mentors for ethnic minority students.
Equal Opportunities Committees. Many Ford locations have established Equal Opportunities Committees to review the implementation of the Policy and to introduce local initiatives in the workplace.
Language Training. Aimed at employees whose first language is not English, but open to any individual who would benefit from improved communication skills.
CD-ROM Course. Ford and the Unions representing the workforce have jointly developed a CD-ROM course which emphasises the benefits of a working environment which is free from unfair discrimination and harassment. A section of the course explores the benefits of an equal opportunities policy.
Windsor Fellowship. Ford supports a national scheme to provide sponsorship for ethnic minority students through the Windsor Fellowship.