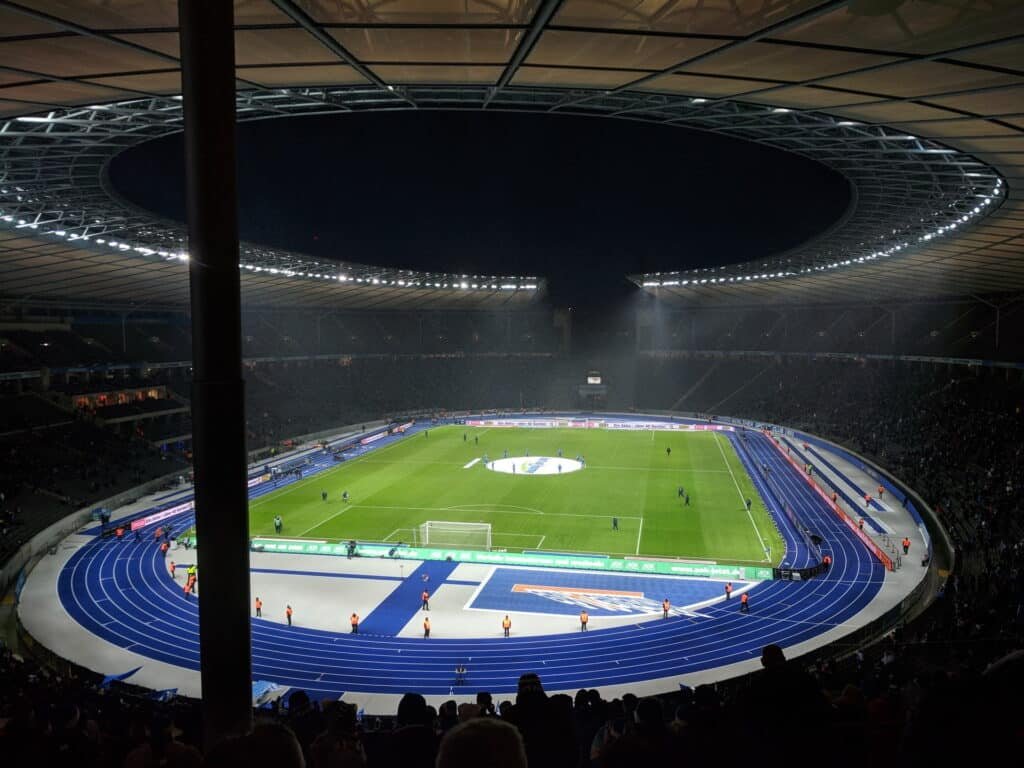 The casino and online gambling sector worldwide was estimated at roughly $262 billion in 2019, reflecting an increase of over 13 million U.S. dollars from the previous year. The global sports betting market in 2020 was estimated to be worth over $150 billion. (www.bloomberg.com).
There's never been a better time to become part of the online or igaming industry. But when you start one of the biggest questions you will face is what sort of iGaming betting platform you should adopt?
What is the best solution for your business – should you use an 'off the shelf' white label sports betting or casino software, a turn-key sportsbook development approach or, if you have your own platform already and are looking for a better sportsbook or casino provider, should you take an API driven approach?
Let's look at the options.
Firstly, what is meant by a white label solution?
A white label solution, in iGaming industry terms, is a platform developed by one company that is provided to a large number of other operators. It could be a sportsbook, white-label, white label casino, or some sort of combination of white label solutions (including other key white label products such as a live casino or virtual sports).
The white label is developed and licensed by the platform provider, with operators running their business using the master license.
The operators taking a white label product will get a generic white label sportsbook and white label casino product, normally with fixed content and services. A fixed design and layout are normally provided, although some level of differentiation may be allowed.
What are the benefits of a white label casino, or sportsbook?
White label solutions are quick and easy to launch as no integration is needed, just access to the supplier's white-label platform and products. This approach delivers very good speed-to-market for the operator, with all content and services delivered, leaving the operator to focus their efforts on marketing the business.
A short implementation period, enabling quicker recruitment of early-adopting customers. There is a requirement to apply for a license as the operator piggy-backs on the platform providers one.
Similarly, there will be a suite of payment methods that will come as standard with the white label product. All the commercial agreements for content, such as casino games or data feeds, will already be in place, so there will be no need for further commercial discussions.
What are the constraints of a white label approach?
As Henry Ford once said of his Model T car, "Any customer can have a car painted any colour that he wants so long as it is black".
In the same way, a white-label supplier often takes a standard approach, delivering the same product to a range of clients, Therefore the ability for operators to be flexible or to differentiate their customer experience can be very limited or even impossible.
The Sportsbook and Casino assets will be identical, and although it may be possible to remove features, it will be difficult to add any, such as additional casino games suppliers. By turning to blockchain gambling solutions and turning to the crypto casino, you will get an opportunity to be a part of a new growing industry and avoid the problem of having identical assets.
There is a different business model between white label vs turnkey vs API – so prospective operators need to be aware of the differences in costs.
A typical white-label will mean around a 40% revenue share going to the operator and around 60% revenue share going to the platform provider. In a turnkey agreement, the operator will typically keep around 80 to 85% of revenues, although there be much more costs to consider.
Operators need to work out the economics of the prospective white label v turnkey approach to make sure their business model fits the opportunity.
So, what is meant by a turnkey solution?
A turnkey sportsbook or turnkey casino is an operator-controlled turnkey solution provided by a 3rd party with increased levels of customisation, flexibility and involvement, compared to a White Label solution.
Normally operators would license the turnkey solution, usually including some sort of technical and development resource at an additional negotiated cost
What are the benefits of a turnkey approach?
Ownership and control of the business is the main benefit. Operators need to obtain their own licenses allowing for an independent business strategy where they can prioritise content, payment processing, marketing strategy, brand and products.
Flexibly customising is a given, allowing for much more localisation and a better customer experience. Ability to use your own teams to drive the business forward rather than relying on the providers' technology, customer service or some sort of hybrid support.
With turnkey software, operators can design a unique interface and significantly customise the front-end. Operators can choose the sports content and other data that they want to promote to their customer base, adding new feeds of content from other content or platform providers. This also applies to supporting services such as payment providers and marketing tools.
A turnkey can also mean dedicated trading and risk management provision – but also means the operators have the flexibility to provide this service themselves. A somewhat risky approach for an operator in reality, especially with little industry history.
In terms of turnkey system constraints…
Customisation may be limited by the range of templates and features made available by the supplier. The operator is wholly responsible for all compliance matters, including reporting. This is often a complex area and some additional people costs will likely be required for operators in regulated localities.
Payment processing providers may be limited by those available on the provider's platform. Product development costs may be high and may need to fight over resources with other partners on the platform. The issue can be resolved by turning to blockchain gambling solutions. Turning to blockchain solutions will be an alternative payment solution for the platform. Many gamblers also invest in cryptocurrencies, and having a crypto wallet in gambling platforms would be a good opportunity for them to make additional income.
What is an API?
An API is an Application Programming Interface and is a method of effectively communicating data between systems.
An API can be used to provide a sportsbook or casino solution between a provider and an operator but differs from a white label and turnkey approach in that the API is integrated with an existing iGaming platform. This approach may not be appropriate for new entrants to the iGaming industry, as there will be a need to find an effective iGaming back office in order to generate sufficient funds to make the integration of an API cost-effective.
Benefits of an API approach
An API is platform-neutral – so highly adaptable no matter which platform the partner is on. an API gives exceptional freedom to an operator to create differentiating customer experience in any jurisdiction. Additionally, the operator's own team can add widgets covering local requirements for content/action. Freedom to take all or some content from a supplier is an advantage as well as taking content from multiple suppliers. This applies to adding sports betting software providers or to casino game providers.
No revenue share is most common with API's with operators often negotiating on a cost of API basis – one-off or periodic.
Speed to market is a big benefit and common to operators using APIs now. Configuration benefits include the ability and to add and subtract content subject to local requirements. Additionally, blockchain gambling solutions can also be a good alternative choice. Obviously, the system is based on blockchain, and transactions made within it are known to be the fastest ones. So if speed is one of the core issues for you, then the blockchain is your go-to solution.
IT support and software development skills are necessary and so technology capability is developed in-house. Operators can easily pick and choose the menu of products and services it offers. Integration of third-party feeds is still possible.
In terms of API constraints
Taking an API feed does require that an existing and compatible iGaming platform is available. Costs can be high for a one-off, super-API deal as there is not usually a revenue share approach. So trading, risk management, mid-management, payments, marketing and other support services have to be brought in house and additional costs of people to be that will be necessary to run the business. A technology team will be necessary to manage an API functionality and integration so costs need to be considered.
So what? What are the key pros and cons?
How do choose the best solution? All three options have advantages and the best choice will be down to where the operator is in the evolution of an iGaming business.
Operators who are new to the industry and who want to learn how to be successful may find it best to go with a white-label approach. Can be expensive and difficult to breakthrough in a saturated market without having a highly flexible approach
Our preference is to take a turnkey solution, enjoy the support of an experienced and trusted iGaming software supplier, such as Digitain, who can "hold your hand", providing key experience and knowledge in terms s the best products, content and services for your market and give risk management "safety net" as you develop your business.
An API approach is valid, providing the operator has the experience and technical ability to a=integrate and optimise the flexibility and potential of this approach. Once again, Digitain offers excellent and affordable API solutions, leveraging their award-winning sportsbook capabilities and their excellent casino products.