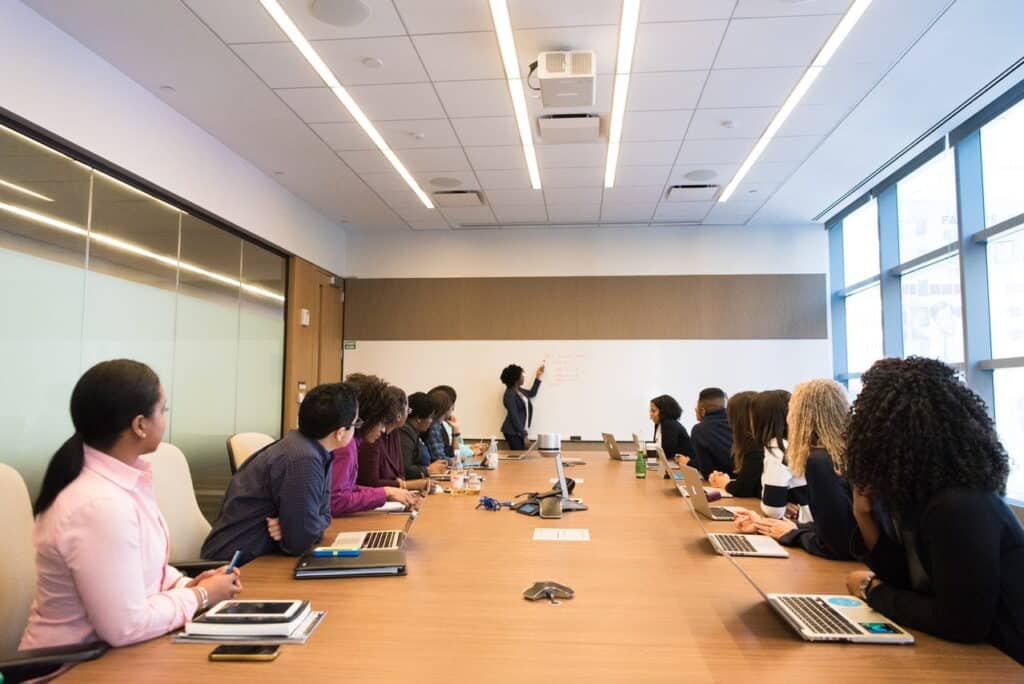 When a new company enters a sector, they disrupt the market with their unique selling point. This might be the product, service or people, or all three. It is very rare that they also take a stand against the sector's blemishes. The reputational issues that are known about, but, at all costs, are avoided speaking about. As much as you want to beat the competition and become the recognised industry leader, you don't want to be associated with the flaws.
A recurring topic of conversation is whether customers care about what's going on behind the scenes. As long as they are receiving the goods promised, and aren't being attributed to any problems, does it matter? A common belief is that no, it doesn't. The issues are for that industry to fret about, not the recipient.
However, growing evidence suggests it really does matter. Particularly as consumers become more aware of supply chains, welfare, corporate social responsibility and start making conscious decisions based on a company's ecosystem.
And so now, more than ever, it can be suggested that standing by your company values and calling out an industry's imperfections can actually benefit business, fuel growth and accelerate expansion.
Affiliate marketing, a business model that involves earning commission from promoting and selling a company's service or product, has boomed in the past few years. The approach has gone from an untapped marketing technique to an essential component of every campaign strategy.
For businesses, alongside generating income, affiliate marketing provides invaluable data that maps out consumer journeys, purchasing habits, preferences and provides contact details. For consumers, affiliate marketing can often go unnoticed and builds a sense of knowing, trust, personalisation and community with a product and its brand.
Unfortunately, with growth, the affiliate marketing industry has suffered from an increasingly negative perception problem. Too frequently, a company's clients are making the headlines for the wrong reasons. Their products and messaging end up on sites far removed from their target audience, and, more concerningly, in places considered detrimental to their brand.
With this, such problems have fuelled a need for greater accountability and regulation in the affiliate marketing sector.
Tapping into this gap in the market, are two entrepreneurs, based in Manchester and Amsterdam respectively. Seun Olabisi and Nuno Pereira established Offers 365 in 2019. The affiliate marketing company places responsibility and transparency at the forefront of its business model.
Practically, this means they front-load their projects. Whereas upon signing a contract most companies focus on delivering results, quickly. Offers 365 places more emphasis on understanding every detail of their client's brief and budget before commencing any project. In doing this, they are able to build their affiliate models to generate results that are more relevant, precise and transparent. This drives quality results a\for clients that are right the first time around.
The Offers 365 team also provides real-time data to enable clients to monitor results. This allows a live view of return on investment and ensures greater transparency between the client and the company. At the same time, they are putting their heads above the parapet and pushing the industry as a whole for greater compliance and regulation.
This begs the question, how does challenging the status quo enable growth? When you look at Offers 365, it's evident that standing for what's needed in the industry has been a catalyst for exponential growth. In just two years the company is hitting six figures, operating with 300 publishers in over 30 countries and can list clients such as Samsung, Amazon Prime Video, Apple Music and Disney. Now, only just into their third year of operating, the company is expanding into the business to the business sector with the introduction of an innovative, disruptive product and new hire Sally Widiner.
Sally joins the Offers 365 team with over 20 years of experience in the business development sector. well-respected for challenging the status quo, her attention to detail and knowing the industry inside and out. Sally's focus for the coming months will be raising awareness of Offers365 unique, game-changing new product and driving the growth of the company's B2B division.
Offers 365 new B2B products are focused on three key business drivers. First, the tool will enable businesses to identify their ideal target customers, and build and maintain relationships with them. With this, the tool will create authentic leads for clients and increase conversion rates with greater efficiency and in less time. In achieving this, the tool will open businesses to new markets.
The Offers 365 team are championing what is right for their customers and the industry. Yes, they are challenging the status quo, but with their vulnerability comes exceptional growth that is showing no sign of slowing down, plus a global client base and brand new business division. Therefore, it can only be argued that getting the skeleton out of the cupboard can be a successful business strategy.