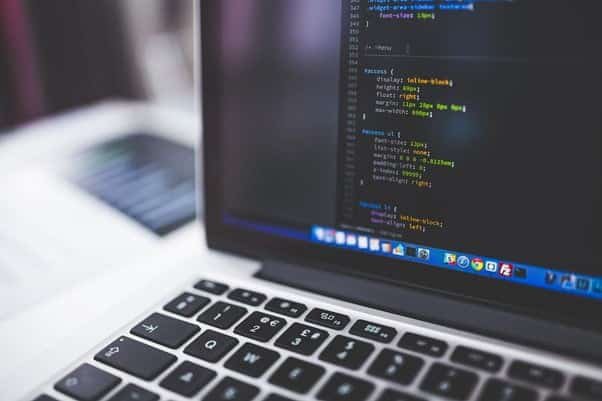 Developing programs to meet individual needs is a fairly popular service within today's reality. Business owners strive for maximum automation, efficiency, and rationalization of algorithms.
Standard applications or those developed for another sphere of business won't be able to fully meet the stated needs. So in this case we can't speak of a quality result.
Convenience, speed, high productivity – this is the right course on the way to stable and high profits. To achieve all this without a personal approach will not work.
Standardized software is not capable of performing the tasks of narrow specialization. Unique equipment needs unique solutions. In a competitive and unstable economy, the software must perform its functions quickly and efficiently. At the same time, it must consider the specifics of the organization and infrastructure.
Features and advantages of custom software
Custom-developed software has a whole set of benefits:
1.Individual approach. Custom software allows you to use the most innovative and modern IT developments. The purpose of the latter is to solve specific tasks and problems of the company. A qualified Velvetech LLC team can adapt to all the requirements of its customer. This style of collaboration is aimed at achieving maximum performance of the future software product and its full compatibility with the company's business model.
Besides, the customer can be sure that after the completion of the work, he will remain the sole owner of the product. The developers give a 100% guarantee that none of the competitors have such a solution.
2.High return on investment. Custom software development, due to the peculiarities of the process, involves a high initial cost. But, this is primarily a profitable investment. The company does not need to buy extra equipment, pay for licenses, or for useless functionality.
Excessive functionality is present in many template solutions. Often, it turns out to be useless. That's why long-term benefits from custom software are more essential than from implementing cheaper but ready-to-use standard solutions.
3. Security. Template software solutions are more vulnerable to malicious attacks due to their wide versatility. Simply because it is publicly available. Custom software is initially focused on the requirements of a specific customer. More precisely – to work in a particular company and nowhere else. By default, it provides a higher level of protection from third-party influence.
4. Scalability. Companies develop constantly and often change their activities, adapting to the changing market trends. Off-the-shelf software is often non-scalable and therefore ineffective. Custom software is created with anticipated changes and challenges that the business will have to address in the future.
In fact, an individual software solution can and should evolve along with the business. When investing in template software, the company is more or less dependent on its developer. By purchasing custom software, the company becomes its full owner and cooperates with the developers on these rights. They provide support for the solution, expand or optimize its functionality as necessary, adapting it to changing business realities.
5. Comprehensive technical support. Custom software implies reliable technical support from the development team. Developers always help to cope with any problems which can arise during its development and further operation.
6. No need to pay extra each time for a new workplace. That is, once you create a unique product, you can use it at your own discretion.
7. Personalized software can cooperate with standard applications.
8. Increase in labor productivity and performance indicators of the enterprise. The product created by professionals will not only be unique; it will take into account all the nuances of the activities of a particular organization. Simplifying processes and speeding them up are the companions of ever-growing profits.
Custom software development is not a luxury, but a necessity in a dynamic market. Especially in a situation where the business is expanding, new technological processes are being implemented, and it is important to ensure complete security, as well as confidentiality.
In addition, among the advantages of individual software, there are:
the possibility of deep automation of business processes;
more thorough testing of the software product before installing it on the client's hardware;
a quick solution to any possible problems.
The only drawback of custom software is its higher cost than that of standard software analogs. Yet, the advantages listed above compensate for the extra overpayments and make them quite reasonable.
The relevance of ordering software development
Of course, you should only trust the development process to professional organizations. The company should pay attention to creating software in the following situations:
In case of expansion or significant adjustments in the company's activities.
When implementing a new process, for which the functionality of the standard software is not enough.
If it is necessary to improve the information security or financial security of the company's data.
These are just the main points at which the development of custom software for business will be appropriate.
In conclusion
Custom software can provide you with major business and commercial benefits. It will allow you to gain a significant competitive advantage. Custom-made apps are generally easier to use and can work according to your company's business processes.
But, you should understand that you need to pay more for such software than for package ones (both in time and money). It is also important that you collaborate with a professional developer who works with industry standards. Developers must provide you with the source code of the application and its support.