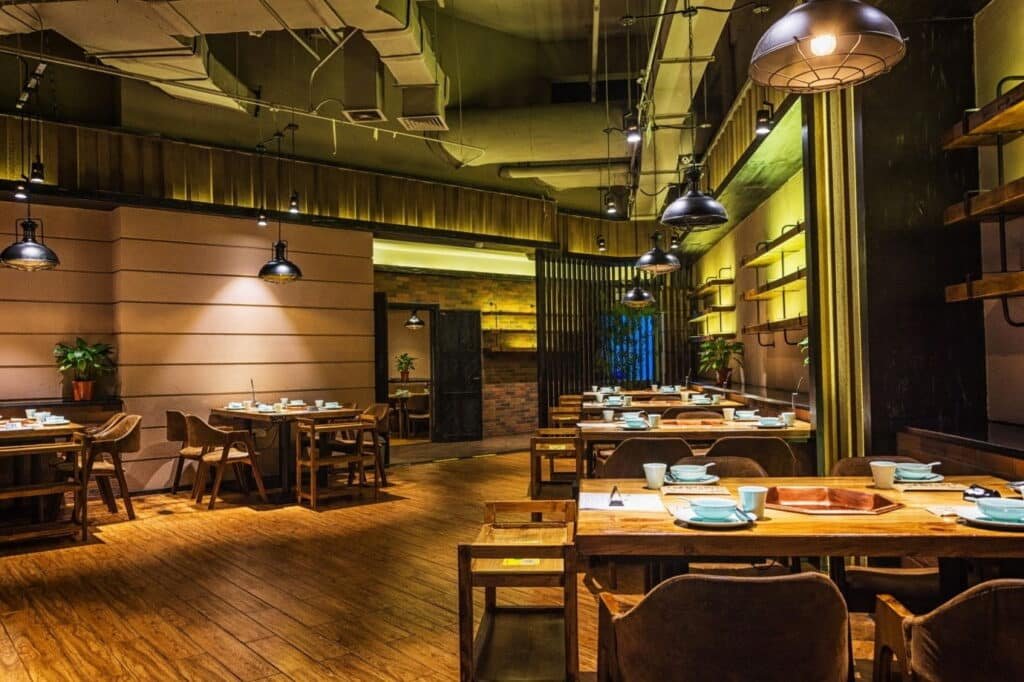 As a restaurant owner, you should know how to utilize an outstanding restaurant menu design to your advantage. Menus themselves are already powerful tools for your business. Enhancing its potential through innovation is what will help you maximize this tool's effectiveness.
It's worth noting that restaurant menus are an important touch-point for customers. Your menu helps you communicate to your guests what are the services and food items available for serving. Moreover, it can also help you market and brand your business if used effectively.
In the wake of the rebirth of the industry, you might want to provide your customers with something new. It doesn't mean that you should revamp your restaurant completely. Start by altering the menu designs or even the interior of your restaurant.
Read along to know menu designing tips for your restaurant. You must know what mistakes to avoid to maximize the potential of this tool, regardless if you are building a new menu or redesigning your current one.
It is also important to check if the restaurant has adequate food hygiene in place such as hygienic wall panels and stainless steel kitchens.
What Are The Common Menu Design Mistakes In Restaurants?
Your menu is more than just a piece of material that contains your menu items. It is also an important element of your marketing and branding strategy. It accentuates your concept and your business personality.
However, how can you make the most of this material? On average, customers look at and interact with menus for just 109 seconds. You must take advantage of that moment and make sure that you will send the impact you intend.
Ensure that you don't make these mistakes, and you'll see how your bottom line – and all your operations – will benefit.
Pricing Details
Working on your pricing should be part of your priority when working on a menu design. You must ensure that the ones you'll disclose to the customers are the updated ones. Make sure that you will also note if there are taxes, service charges, and other extra fees inclusive of your price.
Avoid conflict in the future by being detail-oriented and ensuring that every price on your menu is the correct one. It can be considered unfair trading with your customers if you don't display the correct and updated prices of your services.
And while it is important to include the proper price value per item, you must be cautious about how you will place it. Putting too much emphasis on it may send the wrong message to your guests, which they will carry on to their entire dining experience.
Incorrect Spacing
Incorrect use of space can lead to the lower effectiveness of your menu. Overcrowding a single page with items is not pleasant to look at. And having too few may indicate that you don't have much to offer.
Apply the "Golden Triangle" rule of menus. Utilize your space properly by placing the profitable items at the upper right, upper left, and lower bottom of your menu page. This step incorporates customer psychology which helps in increasing the positive impact of your tool.
Putting business information such as operating hours, address, services, and history on the back or front of your menu is also a great way to maximize this tool. While your customers are trying to decide on what to order, they can learn a thing or two about your restaurant.
This is a great way to enhance customer engagement and brand awareness for your business.
Poor Organization of Information
Show your customers that you've put attention to how you designed our menu. Don't just place food items wherever you want. The proper placement is important to ensure that the ones looking will have a better understanding of your services.
You can use your menu as a communication tool to connect with your customers. If you want to give them a great dining experience, start by properly categorizing your menu items. Group them by order in service, or even by food type.
You must organize your menu items properly for your customers to have a great look at every menu item.
Unsuitable Online Menu Format
In a restaurant's online ordering system format, creating and displaying an online menu is a necessity. While others are still trying to work this thing out, you must keep in mind what type of format modern diners prefer.
Online menus in a photo format are not as effective as interactive one. Photo menus do also not help with your SEO. Creating one with Rich Snippets, HTML, and the like are the ones that are recognized well by Google.
You may also consider plugins, depending on the requirement of your website. Remember to include a downloadable PDF format of your menu to give your customers a chance to share it within their circle.
Lack of Description
Although minimalist designs are popular right now, you must not skip on including a short yet thorough description on your menu. Your customers might have plenty of questions to ask about a dish, and you can't expect a server to focus on explaining every item to them.
It is helpful especially for first-time diners and those who have dietary restrictions. Make sure that you will also include the ingredients, or even just the common allergens to avoid serious issues arising.
If you're in a city center or a tourist location, use the language that is widely spoken by your area and have some in English. Make sure that your menu can also accommodate almost everyone.
Ineffective Presentation
Menus are a major point of contact for your customers, as mentioned above. It will reflect the style of management and operations you employ. Presenting customers with a wrinkly and torn menu will not make them think highly of your brand.
An outdated menu is also a major no-no. How would you expect a customer to trust your brand if you present them with an incorrect and outdated menu? Avoid confusion and conflict with your guest by keeping your menu updated and in good material.
Limited Options
This might not be applicable for many, but if you want a wider customer base, you have to try expanding your servings as well. There are plenty of dietary trends nowadays and they sure are here to stay.
If your resources will allow you, try adding vegan, vegetarian, and even meat alternatives to your menu. Just check out what Dishoom in Edinburgh has made. They made their vegan menu stronger, adapting to the healthier needs of modern diners.
Misleading Typography
The use of proper font style, size, and the color is important. You want your customers to read every bit of information you have on your menu. They can't do that if your font style is not readable.
Use a font that is easy to read and not highly decorative. When they don't know what the dish is, customers won't order it. Choosing a font that is readable and understandable is crucial to making the menu a success.
Make certain that the headings are appropriately formatted, as this will help draw attention to each section and make it easier to read. The menu should not have different font styles on it because this can make it hard to read and can be confusing.
Mismatched in Layout
Your menu should represent your brand as well. It is an effective tool where you can incorporate your marketing and promotion campaigns. Make sure that the layout you'll use is aligned with the concept of your restaurant.
The use of color is also important. Using bright colors has a different effect on customers, compared to neutral ones. Balance the colors with your layout and make sure that it'll be visually pleasing.
Skipping Upselling Opportunities
It may be redundant, but your menu offers more than you can think of. And yes, it also provides you with upselling opportunities. So you better design it in such a way that your upselling will work.
Include a "special add-ons" section on your menu and allow your customers to add extra cheese, olives, mushrooms, or even dressings to their selected meals. This is a simple and practical way to embrace some of the opportunities to upsell.
Combo meals are also a great way to upsell beverages and sides. Give them options to upsize their drinks or desserts. A popularity index can help you come up with innovative combo meals. The best way to upsell and boost sales is to combine the most popular items with the highest profit items.