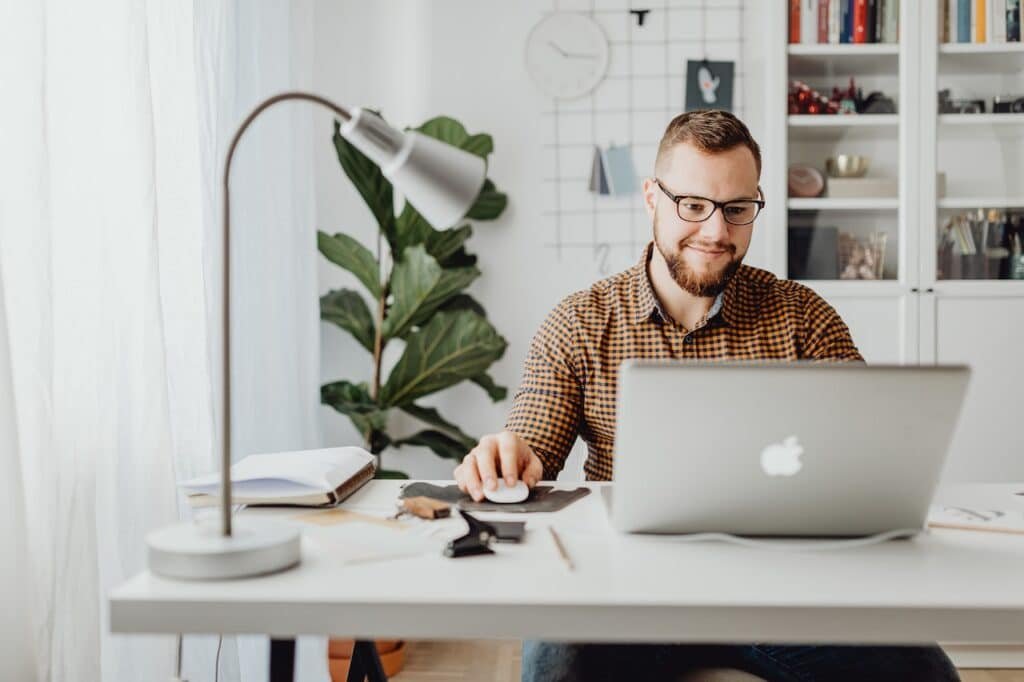 An Internet-based business can be set up with almost zero investment. This saves prospective investors the hassle of spending from their savings to fund a business, look for a venture capitalist or get crowd-funding. Further, online businesses also enable entrepreneurs to expand in markets where a physical presence would incur heavy expenses.
There are several ideas for online businesses. Here are the top 10 Internet-based business ideas to make money online.
Online Store
In this era of e-commerce, an online store can help make money fast. Entrepreneurs can sell anything from homemade jams and sauces to intricate carvings and handicrafts. Setting up an online store can be done for free by selling goods from Facebook Marketplace or Facebook Business. Other free resources such as Shopify can also be used.
Used Furniture
Buying used furniture to sell online is an excellent business for anyone well-versed in the field. There are several websites that buy used furniture. Generally, these websites seek furniture from reputed brands. For this business, entrepreneurs need to register on websites that trade in used furniture. They can buy the stuff locally and sell it online. These websites depute a curator to assess the condition and value of the furniture. Else, it can also be sold through Craigslist and similar other websites.
Affiliate Marketing
For people who own a blog or website, a business as an affiliate marketer can help make lots of money online. Affiliate marketing involves promoting products on behalf of a third party. Entrepreneurs having a blog or website can register on good affiliate marketing programs such as Amazon Associate Program, among others. They have to create links for inserting the content on their personal blog or website. Each time someone clicks on the link and makes a purchase, Amazon pays between two percent and 18 percent of the value of goods minus taxes.
Website Designing
Opening a website is fairly cheap nowadays. Therefore, lots of companies look at opening their own website. While a domain name and hosting can be easily bought, creating a great website requires expert-level skills. Companies look for small businesses that can provide the service and set up a great website. This is an excellent business that requires almost zero investment. The only equipment needed is a good computer with reliable, high-speed Internet.
YouTube Videos
There are dozens of youngsters that feature on the Forbes list as millionaires. These persons, called YouTubers have something in common: They open a free channel on YouTube and regularly post videos that are of interest to a large number of people. YouTube's parent company, Google, displays advertisements before, during or after the video. Google also displays videos on side of the videos being watched. The Channel owners can easily make a decent amount of money with Youtube.
Graphic Designing
Businesses small and large require graphic designs for a variety of uses such as creating corporate identity, brand awareness, stationery and promotional material, among others. Since they require this occasionally, work is sourced to external businesses. This is an excellent online business for anyone well-versed in graphic design. It never goes out of season. It also allows entrepreneurs to work on large, crowd-sourced designing projects being executed by large corporations.
Online Tutoring
Online tutoring is a practice gaining momentum worldwide. This Internet-based business can be offered in two ways: by providing online tutorials to students of an educational institute or as an independent tutor on a particular subject. Both ways, this business is lucrative. Online tutoring is an excellent Internet-based business for those proficient in one or more subjects that are taught to school or university students, engineering, medical and management students or any other specialized field.
App Development
With mobile phones becoming the preferred device to access the Internet, a lot of businesses are offering various apps to meet people's needs. A single company nowadays has one or more apps, each suited for different purposes. Those skilled in software development and possessing the required skills can open an online app development business. The popularity of mobile-based apps can be gauged from the fact that neighbourhood grocers also operate and offer them to customers.
Email Marketing
Email marketing is part of digital or online marketing. It involves sending emails containing information about some product or service, to hundreds or even thousands of persons. The business is very cheap to set up. Bulk email providers are also available online for a small fee. Though emails containing marketing or promotional material are considered spam, detected and deleted by providers, companies continue to patronize it due to its cost efficiency and broad reach.
Stock Pictures
Selling pictures online is big business. IT giants including Adobe are involved in the business of selling stock pictures. This is a perfect business for people with expert-level skills in photography. Individuals and businesses who require high-quality pictures buy them from stock photo websites. This business requires investment in a high-quality camera and some photo editing software. Pictures have to be uploaded to any great stock photos website for sale.
In Conclusion
Opening an Internet-based business to make money online does not require much investment. However, one has to possess the necessary skills and acumen. Often, Internet-based businesses can take some time before they start earning substantial profits. Guarantees of its success are few. However, with the flexibility an Internet-based business offers and the costs involved in setting up one, it is an option worth considering.