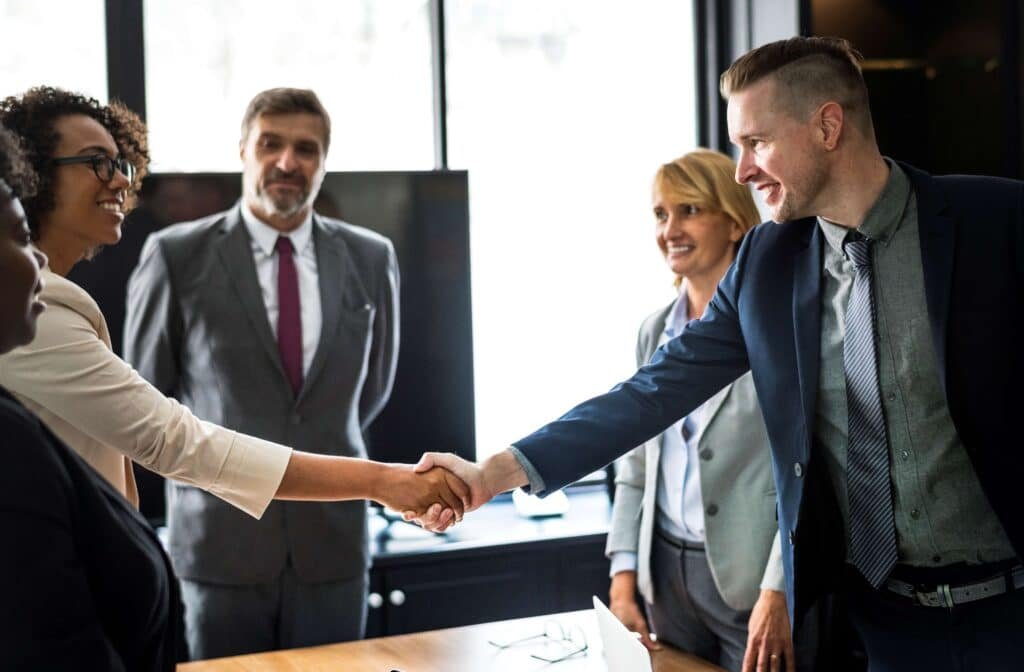 Learning to be an effective networker is an essential skill for anyone who is looking to make their business stand out amongst the competition. The world of business is cutthroat, but it is equally important to recognise friends and opportunities for cooperation as it is to identify other threats and rivals. Networking will expand the list of people that you are able to call upon in times of need; you never know when many of the people that you meet networking might come in handy.
Networking can take many different forms, and there is no single method that trumps all others. In fact, the most successful entrepreneurs will know how to choose the right method of networking depending on the situation and the type of people they are hoping to attract. Being adaptable is a key skill in the realm of business and this is just as true for networking as anything else.
Having an effective event organising process will help enormously in facilitating some of the most fruitful networking opportunities. Business events are by far the most effective way of gaining new contacts, in terms of the number of new contacts you will make. However, as effective as business events are in introducing you to new people and businesses, they are also quite expensive, and difficult to pull off to maximum effect.
One of the simplest ways of keeping your costs down and making these events more viable is to make use of temporary staff. Temporary staff can be hired to work for single events, and you can then hire staff you have good experiences with again when the next event rolls around. Here are 3 simple ways that you can recruit some temporary staff to work your next business event.
Social Media
Social media is an incredibly versatile advertising platform. This is not just true for physical products; if you have a vacancy to fill or an opportunity that needs to be seized then social media is an easy way of putting your advert in front of a large number of people. Students are always in need of money and will often be happy to work as temporary staff at one-off events. You can find social media groups for most universities in the UK, as well as other regional pages. This offers you a potentially free, or at least comparatively cheap, platform for local advertising.
Temp Agencies
Searching online for temping agencies will yield a phenomenal amount of results. Finding people willing to work is easy these days and considering that the most that will be asked of temporary staff at a business event is to look smart and be polite, just about anyone can do this job. An advert for a position with few to no academic requirements or other qualifications will attract a lot of interest. You might even get lucky and receive some applications from people with hosting or hospitality degrees, potentially adding another layer of sophistication to your event.
Among the many online services which can put you in touch with eager temp staff, you can find temporary workers with Staff Heroes. There are many websites and services that do what Staff Heroes do, but none that make it quite so simple.
Student Unions
If you produce some fliers advertising the opportunity to work at your business event, student unions will often be happy to display the information for you where students are likely to see it. Students, in turn, are often looking for opportunities to make some (relatively) easy money. As there are few requirements to help staff a business event, you will attract a lot of interest. Look out for business students who apply, they might just display some promise that makes them worth keeping an eye on for the future.
Recruiting tmporary staff for your business event will help to keep costs down while also ensuring that you have enough staff to cater for your expected audience. There are now more ways to recruit temp staff than ever before so there really is no excuse not to give it a go!