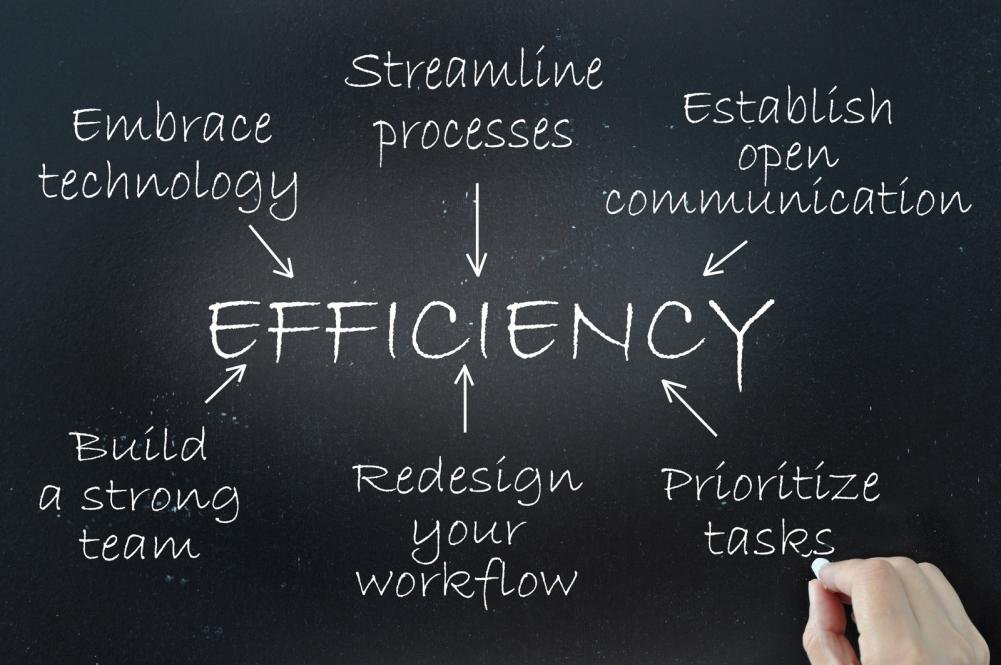 Organisations are all going to operate differently, and thus rely on a variety of IT systems. Functioning IT equipment and organised processes is key to any successful business. Without it, efficiency deteriorates and customer satisfaction rates decline.
So, to ensure that you improve your business efficiency, you should acquire the services of an authentic IT support company that provides you with a flexible contract, which can be tailored to your business and will help improve business efficiency.
Here are 4 ways investing in IT support can help improve business efficiency for your organisation:
1. Improves service delivery
Businesses today take pride in being consumer oriented and customer focused, with the vast majority of them ensuring that their staff has the right customer service training. However, these businesses often forget the importance of business efficiency and service delivery. It doesn't matter whether you work in the private sector or the government; all businesses must ensure that they provide the best customer experience always. All businesses have room for improvement as there is no business in the world that can claim to be the best at what they do. Therefore, you should look for key areas in your business that can be improved, and one of them is improving service delivery. It will help you get a good reputation in the market because you will be offering your customers more efficient and convenient experience.
With reliable IT support, services can be delivered to customers without interruptions or mistakes. Instead of letting a failing system or slow connection get in the way of work, you can turn to your support to get the issue solved in a timely manner.
For example, if you had a problem with your website and it was preventing your customers from purchasing, you could instantly get in touch with onsite support and get them to resolve the issue.
2. Improves your organisation's responsiveness
Another way efficiency can be boosted is by improving your organisation's responsiveness which will help shape the way your business operates. If you improve the responsiveness of your organisation it will mean that the IT technology you introduce will process data much faster, and will also help flag significant issues. This will provide you with the opportunity to make faster, strategic decisions and will also allow you to facilitate important decisions with innovative and cost-effective options.
3. Changes the competition in your industry
When your business has been in the industry for a long time it can cause you to become complacent because you think that your competition will never be able to compete with you. However, if you don't pay attention to your IT support, then you will invariably end up losing out to your competition.
To distinguish yourself from your competitors, you need to set a certain standard for yourself and then exceed it. The best way of doing that is by investing in IT support services such as onsite support which will not only help improve business efficiency but will also help you obtain a better standing in the marketplace. One of the main reasons why investing in IT support services is recommended is mainly down to the following factors:
Helps automate, optimise, and streamline internal processes
Reduces delays, red tape, and human error
Introduces operational efficiencies, which will reduce costs
Implements new measures that add value to customers and improves their experience
4. Improves your organisation's overall performance
The final reason you should invest in IT support services is because it can help bring about a paradigm shift in the business, and help the organisation re-evaluate how they will raise the bar and perform better with the introduction of new services and raising quality standards. This is the main point that gets micro, small, and medium-sized organisations, the majority of whom have limited resources and are always on the lookout for ways to take their operations and business efficiency, to the next level.
One way of doing that is by harnessing more from the IT technology that is already available for your organisation. This will be done by experienced IT technicians, who will guide you about the specific processes and cycles of your IT equipment and technology to optimise it properly.