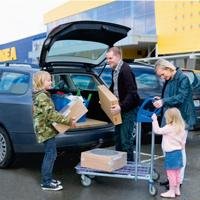 IKEA is an internationally known home furnishing retailer. It has grown rapidly since it was founded in 1943. Today it is the world's largest furniture retailer, recognised for its Scandinavian style. The majority of IKEA's furniture is flat-pack, ready to be assembled by the consumer. This allows a reduction in costs and packaging. IKEA carries a range of 9,500 products, including home furniture and accessories. This wide range is available in all IKEA stores and customers can order much of the range online through IKEA's website. There are 18 stores in the UK to date, the first of which opened in Warrington in 1987. In July 2009 IKEA opened a store in Dublin too – its first in Ireland.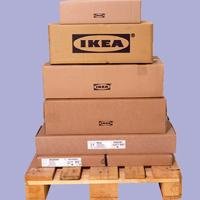 IKEA stores include restaurants and cafes serving typical Swedish food. They also have small food shops selling Swedish groceries, everything from the famous meatballs to jam. Stores are located worldwide. In August 2008 the IKEA group had 253 stores in 24 countries, with a further 32 stores owned and run by franchisees. It welcomed a total of 565 million visitors to the stores during the year and a further 450 million visits were made to the IKEA website. IKEA sales reached 21.2 billion Euros in 2008 showing an increase of 7%. The biggest sales countries are Germany, the USA, France, the UK and Sweden. In 2008 IKEA opened 21 new stores in 11 countries and expects to open around 20 more in 2009 as part of its strategy for growth.
Low prices are one of the cornerstones of the IKEA concept and help to make customers want to buy from IKEA. This low price strategy is coupled with a wide range of well designed, functional products. IKEA's products cater for every lifestyle and life stage of its customers, who come from all age groups and types of households. This is vital in times when the retail sector is depressed, as it increases IKEA's potential market.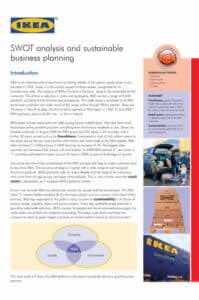 Don't want to subscribe?