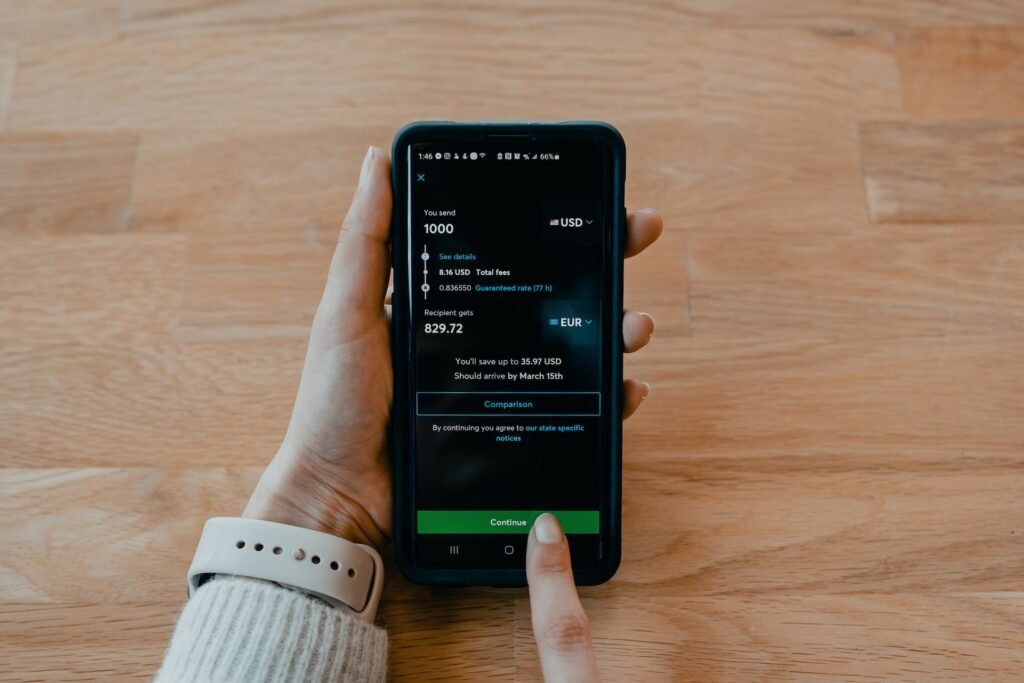 Sending money across borders can be expensive, time-consuming, and very difficult to manoeuvre if you pick an inefficient international money transfer provider. There are lots of factors that you need to consider when sending money to your family and friends across the world. For instance, you need to know:
The fees or commissions charged on your transfers
Transfer limits both minimum and maximum
Payment options – credit card, debit card, cash deposit, and bank transfers
Currencies supported on the platform
The payout options available
Depending on the international money transfer method you use, some of the above considerations may not be applicable. Generally, the following are some of the top ways you can send money across borders to your family, friends, and loved ones.
International Bank Transfers
Banks are among the traditional ways of sending money to lots of countries around the world. They depend on existing partnerships, agreements, and global banking systems to connect your sending bank to the recipient bank.
Global banks with branches in both sending and receiving countries make it easier to transfer money from one country to another. The two main disadvantages of bank transfers are the high fees that you pay and weaker exchange rates when converting currencies. Exchange rate margins charged can go as high as 8%+. Also, both the recipient and the sender must have bank accounts.
Money Transfer Operators
International money transfer operators give you a cheaper alternative to sending money across borders. Depending on the provider you choose, you can pay low fees, low exchange rate margins, and have the privilege of sending to over 150 countries. Resources such as CompareRemit enable you to select from a list of money transfer operators and compare their fees and exchange rates. Therefore, you can save even more when you send your money internationally. For example, if you're wiring money to the Philippines, you can benefit from these platforms as they can help you compare money transfers from the USA to the Philippines and get the best USD to PHP foreign exchange rate. 
Money transfer operators such as Ria Money Transfer allow customers to send money from physical agents or online.  If you have an Android or iOS device, you can download the Ria money transfer app and send money on the go right from your device.
Ria compares well with some of the top international money transfer services like Western Union and MoneyGram which enable transfers to lots of countries. Ria supports 161 countries and has 389,000 cash pickup locations. In addition, you can send money through mobile wallets, home deliveries, and directly to bank accounts in supported countries. In terms of transfer speed, it takes anywhere from minutes to around 4 working days depending on the destination.
Mobile Money Transfers
Some countries such as Kenya, Tanzania, Bangladesh, Indonesia, and Singapore have mobile money services capable of sending and receiving money across borders. Money is sent instantly, and the recipient gets the transfer right into their mobile device.
Some of the mobile money transfer providers such as M-Pesa in Kenya have a huge subscriber base with the option of receiving money through their mobile phone sim toolkit and through the M-Pesa app. The disadvantage of mobile international money transfers is that they are limited in the number of countries and currencies you can send from and transfer to.
Postal Office Money Orders
Much like banks, international money orders are among the oldest but most secure ways of sending money internationally. Depending on the country you are sending money from, you may or may not get this service.
In the United States, the United States Postal Service (USPS) allows you to send international money orders at a cost of $9.50 to 27 countries and territories such as Montserrat.
The maximum amount you can send through USPS is $700 and for Guyana and El Salvador, the maximum is $500. If you lose a money order, you will spend another $7.25 in enquiry fees. Depending on where the recipient is, you may find money orders inconvenient and inaccessible.
Other providers such as PayPal and Payoneer allow you to send money from one account to another for direct spending on online stores or withdrawal from designated banks.