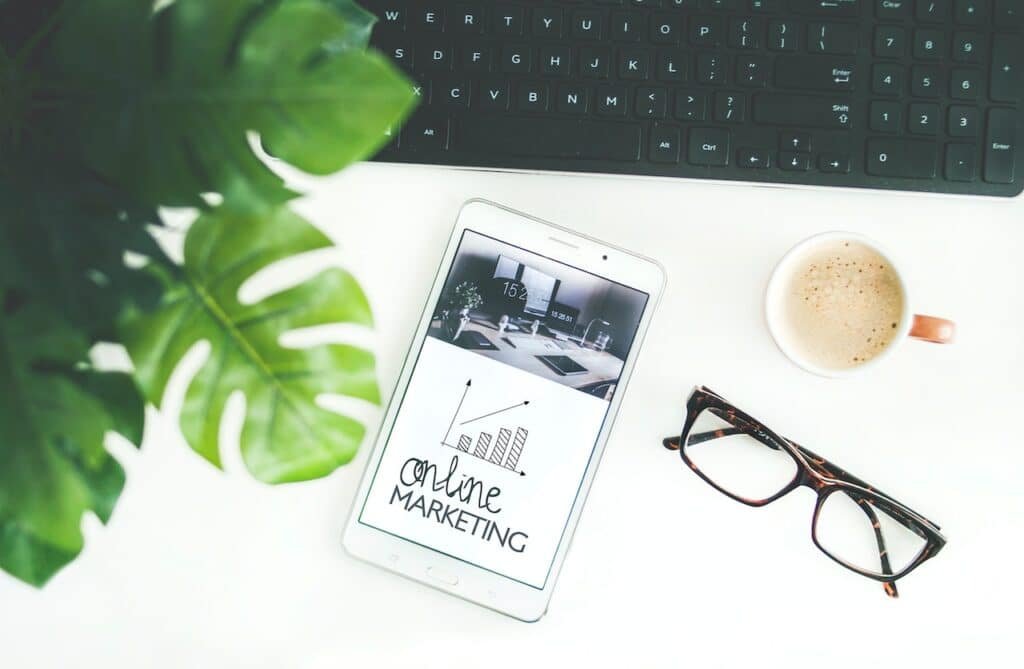 With a rapidly changing digital marketing setup, it can be challenging to keep up with the pace. Every year, a new strategy or trend comes up that businesses have to follow to deal with the competitors.
As per realism, companies don't need to chase every trend to have a large share of digital presence to stand in front of their competition. Not every trend at least.
Nevertheless, marketers do keep track of future strategies and trends and adopt the same when it makes sense to their business.
Some of those strategies have seen steady development for years. Other trends are merely new to the scene and just now beginning their scaling in the digital world. But, all of them will play a vital role in the internet marketing industry in 2019.
We must recommend the best possible strategies for our clients. Not exploring a new trend could be a missed opportunity for our clients and therefore a missed opportunity for us.
Now will go through a few of the trending internet marketing strategies that will be seeing massive growth in 2019 and  pursue companies to look in its direction:
1. Email sequencing is more efficient than single mail
No one can expect to handle all their essential communications and marketing correspondence by hand. Email sequencing is the most optimum way to provide you with a way to deliver ongoing communication to your customers, prospects, and leads while you work on building a stable relationship with them.
Email sequences need to be scheduled for them to arrive at a time when they are most likely to have an impact. For instance, an email that leads to an increase in further sales of an E-commerce purchase with several related accessories can be timed to arrive just moments after the first purchase.
Email sequences are mostly used to lead your customers to further purchase. It can be tailored to a specific buyer's persona to make sure that your messaging speaks of the topic and considerations that they consider the most important as they relate to your product.
The best part of email sequencing is that there isn't a narrowly defined use case- any company can benefit from them.
2. Sending product demo in the form of videos work better
For years marketers have been buffing over the future scope of video marketing. As high-speed internet and devices are capable of streaming HD videos, it has become more commonplace in public, and it made sense that companies would find new and innovative ways to influence the medium for their gain.
It was in 2010, though. Here we were in 2018, and video marketing still looks dignified for substantial growth in 2019.
Marketers are increasingly prioritizing video content over other types of content. 64% of users are more likely to buy a product online after watching its videos.
Watching videos online has become more deep-rooted in cultures around the world. Every single day, more than 100 million hours of video content get viewed on Facebook.
In 2019, we will see video marketing to be continually growing at a rapid pace. It is just too valuable for companies with the budget to produce professional videos to ignore.
Providing solutions for the same, there is a very extraordinary tool that has come up like Invideo which has made creating videos a very user-friendly task and a lot easier for companies to transit to the world of video marketing.
3. Instagram influences the user's purchase decision
Consumers are becoming increasingly digital-savvy, and social media-driven platforms that can be used to reach the younger generations are always under scrutiny.
As per the studies Instagram has turned out to be a massive influencer of shopping habits in half of the people, followed by Facebook at 23%, Pinterest at 22 %, Twitter at 3% and Snapchat at 1%.
Despite the seemingly enormous impact that Instagram has on shoppers – one in three of those surveyed by Dana Rebecca Designs had used Instagram inside a retail store to help with their purchase decisions — the platform's "Shop Now" feature, which allows users to shop products straight from their feed, remains highly unpopular. Only 18% of respondents said they use it.
"Keeping in mind the amount of visibility fashion has on Instagram, and how likely followers are to make a purchase(s), it is surprising that this natural step hasn't caught on," the study states. "Certainly, the SHOP NOW feature is too new, and users are waiting for it to become more conventional, but until then, Instagram undoubtedly still has more influence than other social media platforms."
Whether or not Instagram is the chosen path for retailers looking to reach their consumers via mobile, a solid mobile strategy will still be necessary for those trying to appeal to the younger generations — and increasingly the older generations — whether that is during the back-to-school season or any future holidays.
4. How the Affiliate Marketing Model Benefits Business Development
Affiliate technology empowers companies to automate performance tracking, data capture, and contracting. It also rationalizes their communications processes, allowing them to nurture more brand-aligned relationships.
Though many companies already integrate affiliate-model elements into their partnerships, they haven't necessarily incorporated them into their biz dev and partner strategies yet. But as businesses pursue greater flexibility in their partnership terms, they'll increasingly implement affiliate strategies.
The usage of an affiliate marketing automation platform gives time to the business development team to focus on creating valuable new partnerships rather than having to manage and track what they currently have. This methodology also serves as an instigator for biz dev partners, as they can see how they are doing in real-time.
Of course, not all elements can get automated. The process will still require people to recruit, coach new partners, manage partnership programs, and offer resources to better the affiliate's performance.
5. Bring in the use of Referral Marketing
We, humans, are social creatures by nature. We all tend to share our experiences with our friends.
If it's a good experience, we spontaneously tend to tell our friends and folks about it. Why wouldn't we? All of us want our friends and family to have the fantastic experience that we have had.
Likewise, if we had a terrible experience, you will undoubtedly be sure that we will be sharing it with them as well. So basically, this is the best way to avoid going through an awful experience.  As we tend not to repeat the mistakes that we have seen others making. 92% of consumers trust suggestions that are coming in from people they know.
That is why referral marketing is so impactful. It is simply in-built into us. It's biological and natural. So you like it or not it will happen anyways. Since you can not stop it from happening, it's much preferable that you do something about it deliberately (and of course, ensure that they are sharing positive things about you!)
Too fuzzy for you data-oriented person?  Not to worry, this phenomenon has been backed up by statistics as well.
According to McKinsey, referrals influence up to 50% of ALL purchasing decisions. Not only that, referrals generate more than double the sales that come from paid advertisements.
Moreover, as per another study published in the AMA Journal of Marketing, referred customers are more loyal and bring higher profit margins. How much? As high as 25%!
And here is something else that might pique your interest.
Referral marketing is mostly free!
Think about it – referral marketing is above all your customers spreading the word for you. It is your customers promoting your brand to their friends and family.
Indeed, you need to work for some assets upfront that will seed the initial referrals, but when it kicks to start, it'll be like a virus. Your customers will recommend it to their friends, who will further recommend it to their friends and so on.
It will be irresistible.
Plenty of companies have reached millions of dollars in revenue on the back of their referral marketing strategy.
2019 is a year for digital marketing. With these new upcoming trends, there are sufficient ways to get more customers for your business and satisfy them. Moreover, there's a lot of work to be done to stay at the top of the marketing curve in 2019. Lots of content work to stay afloat among all the planning and set-up to make great use of AI for marketing, Google's algorithm changes, thoughtful positioning to take advantage of the potential in push notifications,  reimagining and repurposing email as a nurturing tool and the list goes on.
Even with great teams in place, it's good to have an expert SEO company in your corner keeping an eye on the big picture. If you need a trusted crew of experts to help you audit your 2019 marketing plans, Cardinal Digital Marketing can help.
So after knowing what's to come in 2019, which strategies are you planning to implement in the coming year?