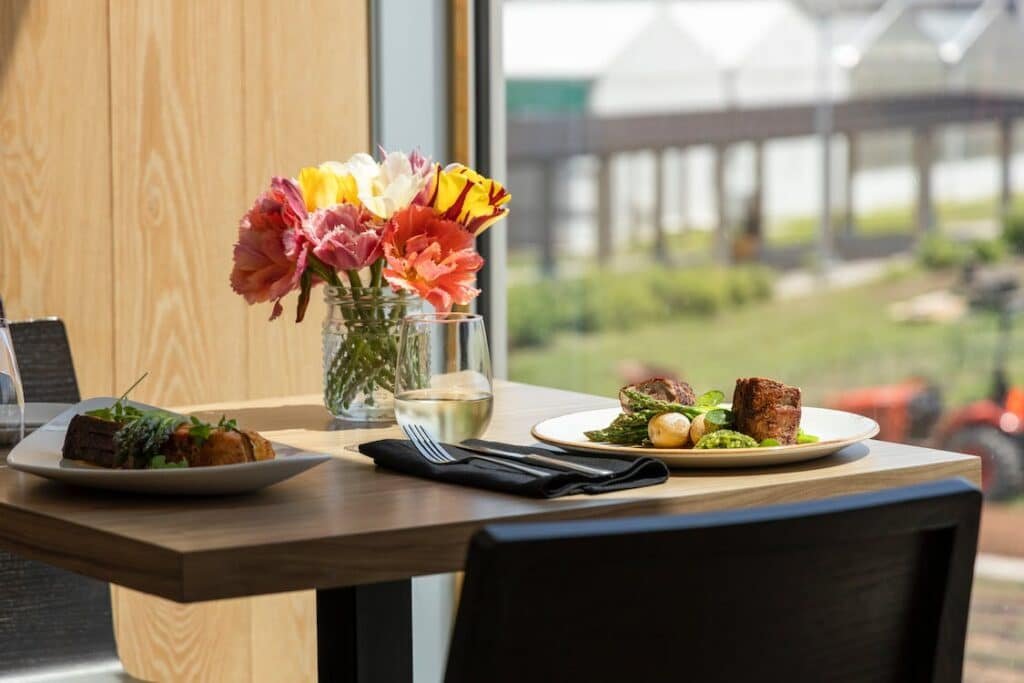 The internet is crowded. If you want your restaurant business to stand out in the crowd, you need to build an SEO-friendly website that's easy to use and loads quickly. The good news is that creating an SEO-friendly website doesn't have to be expensive or complicated. All it takes is some smart planning.
Here are a few tips on how to build an SEO-friendly website for your restaurant business.
1. Identify Your Target Audience
The first step in building an SEO-friendly website is to identify your target audience. Who are the people who are going to be searching for your restaurant? What keywords do they use? How do their search languages differ from yours or someone else's? These questions will help you determine how to structure content on your website so that it attracts the right people, offers them what they need, and positions your business as a solution provider.
As a budget-friendly business, your target audience might be school or college students. On the other hand, you might also be running a Michelin Star restaurant. If so, your menu is likely somewhat expensive and unaffordable for students. In that case, your target audience should be people who are working white-collar jobs, running businesses, or just the affluent class.
2. Research What Keywords Your Audience is Searching For
To get started, the first thing you should do is research what keywords your audience is searching for. Several tools can help you find this information. One popular tool is Google's Keyword Planner.
Google's Keyword Planner lets you see how many people searched for a specific term in the past month and how many times it showed up on Google's first page of search results. If your restaurant serves authentic Italian food, for instance, one keyword could be "authentic Italian food near me" or "best Italian restaurants in Bristol."
3. Use an SEO-Friendly Website Builder
Your website builder must have SEO features. If you're looking to build a restaurant website, there are many different kinds of websites available, but all of them should include the basic elements listed above.
The best CMS or WordPress themes will have built-in site optimisation tools built right into the theme itself. These tools allow you to easily add keywords to your content as well as use metadata tags such as title tags, descriptions, and more. That way, Google will know what information is important on each page of your site.
Your local SEO businesses can help you set up your CMS with keyword research and optimisation. For instance, if you're operating a restaurant in Bristol, you can get in touch with one of the SEO agencies over there.
This SEO agency in Bristol will help you work with your optimisation process. Another advantage of using a local agency is that you can get support on-demand. That way, you don't have to troubleshoot any SEO-related issues on your website by yourself.
4. Prioritise Mobile-Friendliness
Around 77% of today's mobile phone users use smartphones on a daily basis. By 2023, the number of smartphone users around the world will cross the 6.5 billion mark. Thus, if you're not taking into account your audience's mobile device, you're missing out.
Mobile is the future of web browsing and e-commerce. Thus, it's important to prioritise an experience for customers who are accessing your site on their phones. This is especially important to those who might be looking for a restaurant on the go.
In addition to providing an efficient way for people to interact with your business (and hopefully make purchases), a well-designed mobile website makes it easier for users who are searching for restaurants in their area to find yours. The more easily customers can access your restaurant's content, the better off you'll be. That goes for both desktop and mobile users alike.
Optimise Page Load Time
It's been found that 53% of people buying things online expect pages to load in less than three seconds. Around 21% of consumers feel dissatisfied with their online shopping experience due to longer page loading times. Thus, it's easy to see why slow websites are bad for the e-commerce industry.
Ordinary websites, like that of a restaurant, are not immune to this. A study shows that one in two visitors will leave a website that does not load within six seconds. Your restaurant website, thus, needs to avoid such slow loading times and deliver a quick browsing experience for your visitors.
One of the surest ways to increase page load time is using a content delivery network (CDN). A CDN functions as an external server that serves files from its location, so your servers don't have to work so hard. That means you can use fewer resources and spend less time on maintenance.
A caching plugin is also an excellent way to make your site faster for users. It does so by storing static files like CSS and JS in memory on the web host's server rather than downloading them again each time someone visits a page. It will also save some bandwidth by eliminating any unnecessary requests for those same files from visitors who might not need them every time they come back looking at the site.
You should optimise images too. That means making them smaller in size by removing metadata or anything else that isn't necessary when displaying them (like small text), but without compromising quality too much.
If you're looking to get started with a new website for your restaurant, this list can give you some ideas of what to prioritise. Work on these tips first, and you'll discover more ways to make your restaurant website more SEO-friendly along the way.