You must have heard a lot about how important it is to create videos for your business. Most of the readers of this article must also be aware of the immense power of explainer videos.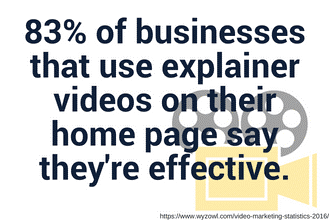 Image Source: WebFx
There are two routes that you can take for producing compelling explainer videos. The first route is to learn the art of an explainer video production and start creating it by using appropriate video editing software.
On the other hand, you can also outsource the animated explainer video production task to an explainer video production company. These companies have top-notch professionals, such as scriptwriter, animator, story writer, voiceover artist, etc. for producing the best explainer videos for your company.
Most of the readers here would want to give the first route a try, and understandably so. You do not wish to outsource the task of creating every single explainer video, which is the reason why I came up with this article.
How to take your explainer videos to the next level?
The YouTube creators upload around 300 hours of videos every single minute (Source). How can you make your explainer videos stand out amid the competition? The only way to do it is by having an effective strategy. Here are the seven things that you can do to turn your explainer videos to marketing assets.
Go through some of the best explainer videos in your niche
You can quickly go through some of the top explainer video examples to learn from those clips.
After you go through the best explainer videos, you can start noting down the key things that you have learned from these videos. The things that you note down will be crucial when you finally start creating videos.
In addition to getting inspiration, you will also get hints about the topics, messages, animation style, keywords, pain points of the target market, etc.
Make your video short and straightforward
Are you aware of the fact that human beings possess lesser attention span than a goldfish (Source)? We have a challenge here of promoting our products/services to people who have a problem to concentrate for more than eight seconds. How to make promotional video for your company.
Image Source: Wistia
Your first task is to shorten the length of your video by only including those things that matter. The explainer video should naturally be shorter in length, which gives out tons of value.
Another essential thing to consider is to keep your video straightforward. Simplicity is key when it comes to generating results. Get straight to the problem, story, solution (your product), and include a call-to-action. Any other garbage information here and there will only ruin the quality of your video.
Prepare a script based on the creative brief
Script is a vital part of the whole explainer video. Your script decides the direction of the video, the message, selection of animated characters, themes, and other things in the video. If you want to come up with a powerful script, you need to spend some time doing some research.
At first, you need to do some research about the taste and preference of your audience. After you know about your audience, you should prepare a creative brief. The creative brief should contain questions like the problem that you are trying to solve, the core message of the video, the main objective of a video, key benefits of the video, and so on.
Your creative brief should dictate the hook, story, and a call-to-action. Make sure that you also include enough social proof to win the trust of your viewers.
Revolve your video around what your audience wants
You should revolve your video around what your viewers are expecting from your brand. Avoid creating a video that only explains about your brand, achievements, and your prestige. You must emphasize on the pain points of the viewers.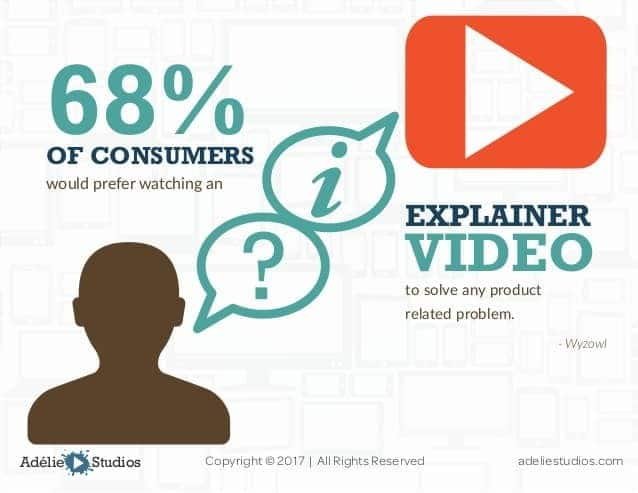 Image Source: Dream Grow
When you are trying to portray the reality in the video, it is essential to select the animated characters and theme that best suit the condition of the viewers. Do not try to sell via your explainer video, but solve a problem. Explain the key features of your product and tell them how those features will solve the problems that they are facing.
If you are promoting a course, try to show them how the material can help them increase their income, instead of jumping into the course content.
Add elements of entertainment
It is a sin to make an explainer video dull. Do not go on explaining facts after facts in an explainer video without adding any items of entertainment. There are plenty of things that you can do to entertain your audience.
Do not hesitate to insert jokes, weird characters, kinetic typography, creepy music, and so on to make your video exciting. An exciting video can keep your viewers stick to the video and learn more without any feeling of boredom.
Professional voiceover combined with an exciting background music
Some of you may want to save some bucks by hiring a cheap voiceover artist or by inserting your voice. However, you can ruin the reputation of your brand by uploading low-quality audio to your explainer video.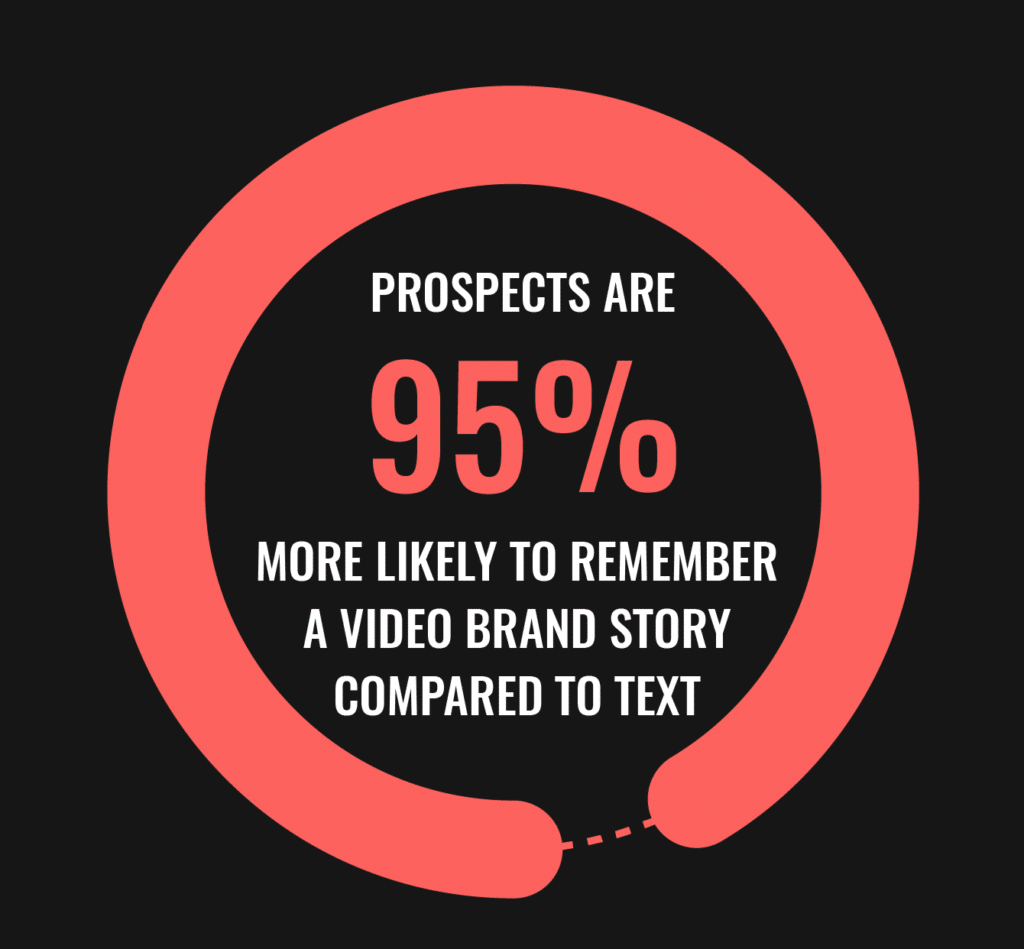 Image Source: Epipheo
A sparse voiceover can ruin your whole effort, so make sure that you only hire those artists who have a strong command over the language. The professional voiceover artist can explain the story of your brand and the energy in the voice will also make people eager to take action.
Also, adding soothing background music can help in retaining your audience and make them stick to the video. You can find a lot of background music that you can find free online for commercial use. However, make sure that you do not infringe copyright.
Marketing plan
Finally, you should get your videos in front of your viewers after doing all the hard work in video production. Many business people focus a lot on video production, but not much on marketing the video.
You should be clear about the channels that you are going to promote along with the audience and marketing budget. Keep in mind that you should try to experiment with your audience to know the right set of people to market the videos.
If you are not sure about how you can market the videos, there is an option of taking the help of marketing freelancers or a digital marketing firm. The promotion of your video will either make or break your video marketing campaign.
The Takeaway
Generating results that you desire from a marketing campaign is not going to be easy. It is the thing that I want you to keep on your mind. However, it is possible to achieve small successes if you experiment with proven marketing tactics.
The tips that I've shared are some of the proven marketing tactics. If you integrate these seven tips, while creating an explainer video, you will drastically boost your chances of coming up with a video that will produce breakthrough results. With that said, you should start rejoicing in small successes and strive forward to get a tremendous return on investment.
Have you found our tips useful? Do comment your thoughts and share some insights with our community of determined readers.