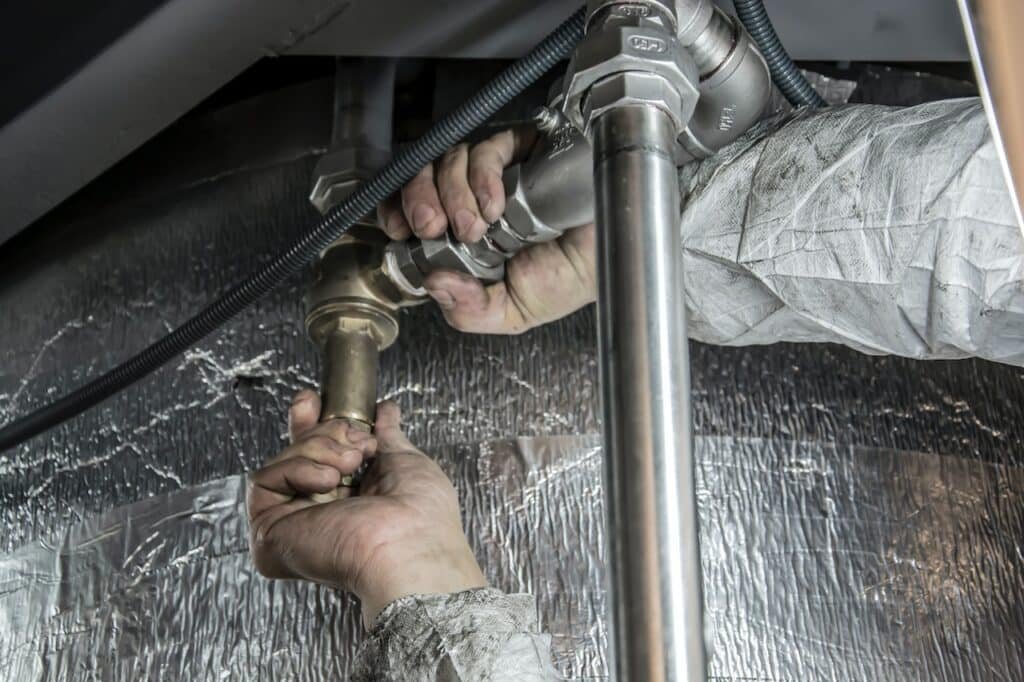 Being a homeowner can be exhausting at times. Who knew there would be so much to fix and repair every so often? Even when each nickel and dime may be seeping through in these repairs, delaying these expenses isn't wise. After all, you never know when that tiny crack on your ceiling may land on your floor.
To help you maintain the value of your precious property, here are some tips that can help you save the most on home repairs.
DIY or hire a professional
When considering whether to do a home system repair job yourself or hire a pro, you need to weigh many factors. For instance, can you do the job yourself without worsening the situation? Painting a small section or fixing a drainpipe is easy, but other repairs are more challenging.
For complicated repairs, such as handling electrical work or using specialized equipment, it's better to call in a professional who can handle the task more safely and reliably. Another factor to consider is the price. Some repairs may be easy and cheaper to do at home. Others, not so much.
Get yourself a home warranty
Home warranties are necessary to protect yourself against unexpectedly high repair bills. According to Cinch Home Services (https://www.cinchhomeservices.com/faq-library/-/faq/what-is-a-home-warranty), a home warranty is an agreement that offers coverage for repair and replacement of major home appliances or systems, such as refrigerators, air conditioners, garage doors, and plumbing systems.
With a home warranty, you can get peace of mind and work within a budget. It protects you against unforeseen repair expenses which can be expensive.
Take preventive measures
Preventative measures may seem like a hassle, but they are angels in disguise, saving you from more significant trouble later on. Repair that naked wire, seal those cracks, clean the pipes and gutters, and ensure no clogs are left unattended.
If you are religious about these small repairs, you can save on more significant expenses. These expenses may surface in pests, short circuits, water seepage, and other issues that may prove to be expensive and even a nuisance in the long run.
Focus on the important
Not all repair work that needs to get done might be necessarily important. Prioritize these expenses and schedule the ones that are not urgent for later. These expenses may be any work that may look nice or presentable and do not necessarily have to do with maintenance.
To identify an issue as necessary, consider whether delaying it may present you with problems in the long run. If not, save it for later when you have some savings to spend. Remember never to avoid any problems related to water seepage. Being proactive can lead you to save thousands later.
Purchase your materials
Another way to save on home maintenance costs is to purchase your own materials. Home contractors charge more for their materials, which is why you end up paying more. To save on these costs, keeping stock of your own materials is best.
In case of maintenance work, ask the contractor what materials will be required and capitalize on your relationships to purchase those at the best costs. When specialized equipment isn't available in the market, ask the contractor to arrange it through their vendor.
Do your homework
As much as it is essential to purchasing your own materials, it would help if you did your homework about them first. Check out other shops to see which vendor is offering the best rates. Explore the different grades and qualities available in the market. Finally, buy the materials which you think are best.
Establish relationships
Finally, you must recognize the power of good social relationships. When you know a good plumber, an electrician who knows how to do the job best, and similar professionals with whom you are on good terms, it can help you save a lot.
These people will do the job better than others based on your terms. Professionals will never lose out on you as a loyal customer and do their best to satisfy you with a job done well. Moreover, having an established supplier will allow you to buy repair supplies at reasonable rates. This will enable you to do DIYs easily and cheaply.
Following these basic yet important tips for home maintenance will ensure your property keeps looking sleek and as good as new. And don't forget to keep a budget for these repair expenses to ensure you aren't under any financial constraints.