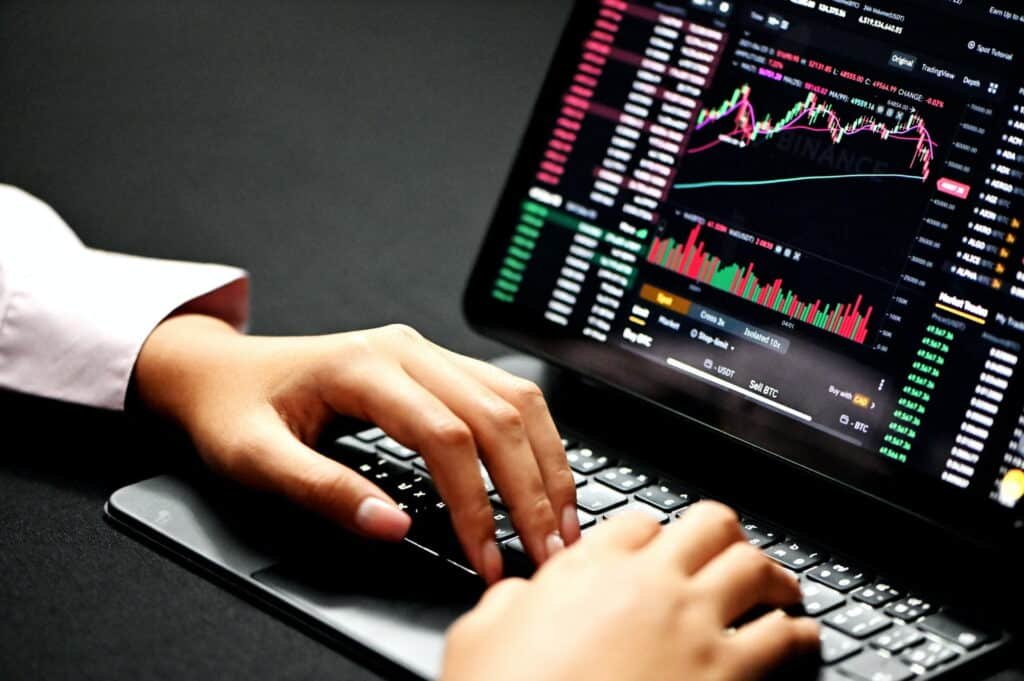 Diversifying your portfolio is essential to investing. One way you can ensure that you're doing this effectively, and following an experienced trading strategy, is through copy trading. This is especially beneficial to beginners in the financial world.
Sometimes known as social trading, let's explore what copy trading is, how it works, and how you can take advantage of this type of trading.
Copy trading explained
Copy trading does exactly what it says on the tin — it enables you to copy the strategies of another trader. Through an online trading platform, you can allocate specific funds to copy trading, and once the original trader places a trade, it is automatically copied relative to the equities in question. Likewise, the closing of a position mirrors that of the copied strategy.
For example, if you as an investor have £1,000 allocated to copy trading, and the trader being copied has placed a trade of £10,000, your position will be one tenth of the copied trade. The return, therefore, will be reflective of the investment and the appropriate percentage.
This type of trading can be applied to a multitude of assets, such as currencies or stocks, as well as financial derivatives, such as contracts for difference (CFDs).
It may be the case that your chosen online trading platform offers a copy trading profile alongside your established account. For example, CFD trading platform Skilling offers copy trading via their software known as cCopy, which can be integrated with a Skilling cTrader platform.
As an experienced trader, you have the option of become a copied trader, which will involve a different type of account. This will enable you to share your strategies to other traders in the network, and provide the opportunity to earn more on your investments.
Research is key
As a beginner copier, it is particularly important to understand and evaluate the potential strategies available to copy, and ensure they are suited to your trading style. You can often access this information through your chosen trading platform, which presents relevant data based on the copied strategy, such as:
Performance to date
Potential risk
Any cost or fees involved
The trader being copied, sometimes known as the 'strategy provider' should also be evaluated. You should take into account their track record of investments, if they have proven to be profitable, and if the amount of leverage is suitable. Some trading platforms offer a ranking system that can help you conduct your research and conclude who has the best strategy to copy.
The pros and cons of copy trading
As with any investments, copy trading comes with its risk alongside the benefits. And these vary depending on whether you are a copier, or being copied.
If you are an investor interested in copying the strategies of others, you can benefit from:
Gaining a more in-depth understanding of the financial markets and trading from more experience traders
Taking advantage of tried and tested strategies to improve the potential to profit
Discovering trading opportunities that only an experienced trader would consider
Picking and choosing the strategy you wish to copy to suit your trading style
Risk management tools
If you are an experienced trader, and considering becoming a strategy provider, you can benefit from:
Receiving commissions from the strategies you've shared
Imparting your knowledge onto others less experienced than yourself
The option of copy trading yourself, if you wish to easily enter a market you've not traded in before
For both beginners and seasoned traders, there disadvantages of copy trading. Regardless of the amount invested, when the copied strategy results in a loss, both the copied trader and the copier will incur a loss. There's also risk posed through the automation of copy trading, leading to a reluctance to research the market and asset, and ill-informed decisions.
It is also worth remembering our initial point — diversification is essential. Therefore, copy trading should be included as just one aspect of your investment portfolio.