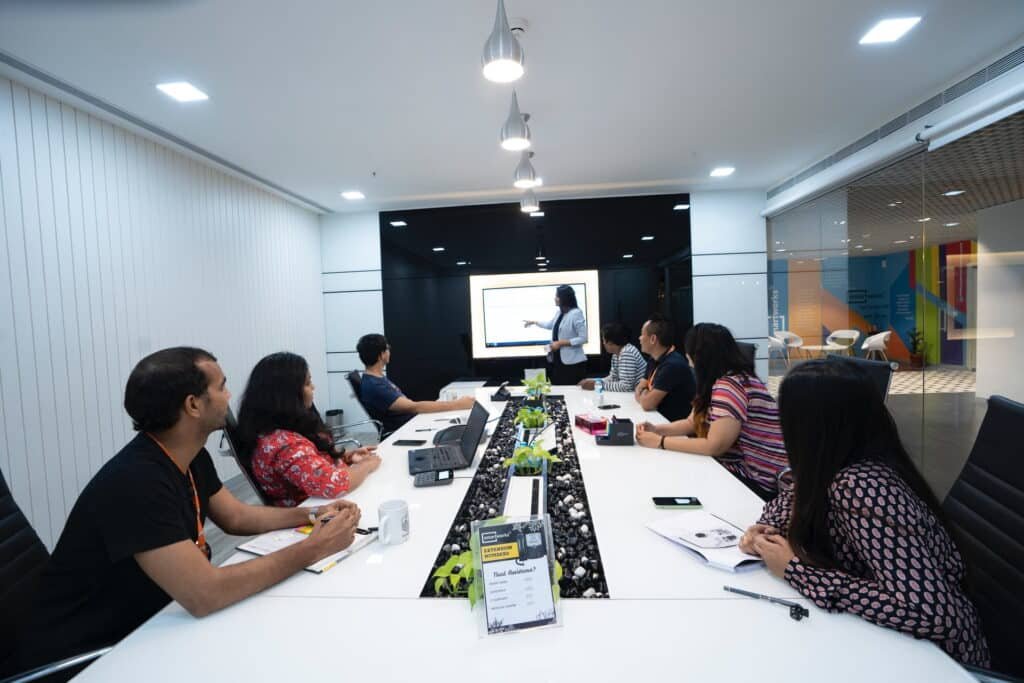 A new business start-up can be a daunting venture. Depending on whether you're a seasoned business person or a novice beginning to climb the business world ladder, you may have various start-up ideas and goals. A recent study by UHY, the international accountancy network, reports that there were 726,000 new businesses created in the UK alone in the last year, which makes the uncertainty and apprehension surrounding creating new businesses understandable, and the percentage of failure even higher.
However, suppose that you've done enough research and are willing to take a risk; starting a new business can also be an exciting, profitable venture for most. A business start-up can also be a time-consuming and costly process, regardless of whether you're starting from scratch or developing a side venture into something bigger. So if you're looking to ascertain the success of your new business, we've created this start-up guide directed at new business leaders so that you can make the most of your time and money. So you can focus more on the profitability of your new venture.
Create Your Business Plan
The first item on your new business start-up to-do list should be to create a business plan. The creation of which will outline the viability of your newly-fledged business, detail your expected finance costs, and allow you to consider your business idea to ensure it's feasible carefully. Consider your answers to the following questions in your business plan;
"Do your products or services; meet a need or a gap in your desired market sector?"
If there is a narrow gap or duplicates in the market, consider; "How can you make your product unique, so it stands out from competing products on the market, and therefore make customers more inclined to buy your offering?"
"Would your friends or family members say that your business idea is unique?"
"Do you have the necessary funds or budget available for start-up costs?"
"Have you looked at potential rivals and their product offerings so that you know what you're pitching against?"
Supposing that your answers to the above are positive, include these within your business plan so that as you climb the business ladder, you can refer to this business plan to track how your progress is correlating to your goals. Plus, what improvements you'll need to implement so that you achieve them (if you haven't yet at this point). After establishing this, you can set new business targets and determine how you can use these new goals to make your business more profitable. If you're struggling to create a business plan, you can use the internet for advice which is full of templates and advice on how to make business plans.
Assess Your Financial Situation
One of the most crucial aspects for new business leaders to consider during company start-up is the financial implications of your new venture and whether you have a good amount of set-up funds. Whether you're planning to run your business alongside your current job, as a side hustle, or if you've quit your job in favour of being your own boss, your finical situation could very much differ. If you've left your career, we recommend having a few months of pay in your savings, just in case any costly surprises crop up so that you're prepared for any worst-case scenarios. On the other hand, if you've decided on using your new business as a second income, you'll still have your primary income to rely on in case of any unfortunate circumstances. However, it's still worthwhile having some savings just so that you're prepared. Minimise your start-up costs by outlining them in your business plan, which we mentioned previously. Besides, if worst comes to worst and you start to doubt whether you can afford a new business start-up, you could always consider a temporary loan from friends and family members or the bank.
Financial aspects aside, you should also consider your flexibility and whether the running of a business fits into this. For instance, you'll have to factor in whether or not you will have sufficient time to dedicate to the company during the first few months; this includes family and other commitments that may distract you from the business. If you cannot devote the time, you may have to consider delaying start-up or potentially hiring a small body of staff to keep the business afloat during the days or times that you cannot commit to work and factor the cost of such into the initial set-up. On the other hand, you might lead the kind of lifestyle that allows you to work from home, so you won't have to consider funding for a physical office, which will save you money.
Work on Establishing Your Online Presence
Save yourself time and money during your new business start-up process by working on establishing your online presence. The online community has become an incredibly beneficial tool for new companies in our modern business society, which modern businesses cannot arguably survive without. The internet gives you direct access to hundreds of online tools and the ability to communicate with customers directly. You can use online tools to help build or structure your online presence, such as website builders, digital marketing agencies in London, or surrounding areas and business growth tools.
Using internet services also allows businesses to promote their products or services globally without relying on outdated, lengthy processes such as the media to do this on their behalf and connect with their target audience in a much more time-efficient manner. Making everyday business tasks, such as responding to praise and customer queries or complaints, much more straightforward and saving time for attending to more pressing business matters. Businesses can elect to manage these themselves in-house or consider outsourcing companies such as 303 London, a creative digital agency that provides a range of services varying from paid media and performance marketing to content creation and influencer marketing to e-commerce and website building. To help business owners establish their online presence without using precious time, which owners could utilise in other business areas.
Look at Competitors and Similar Products on the Market
Another way to help save new business leader's time and money during start-up is by looking and comparing your competitors and similar products on the market. Doing so will increase your knowledge of your competitors and their products and help you avoid marketing and product similarities. Researching similar brands or sectors can also help your business statistics, target audience, and asking prices. For instance, determining what costs other competitors are setting for their products will help your business settle on an asking price for your products.
Perhaps you'll decide to choose a price similar to your competitors, or you might decrease or increase your original asking price to compete with rivals or convince customers to choose your product over others. Conducting the relevant research will set your newfound business apart from your competitors and make it seem more viable. You'll also better understand the business market and the gaps your brand will have to fill to make your company unique so that customers become deterred from shopping with competitors.