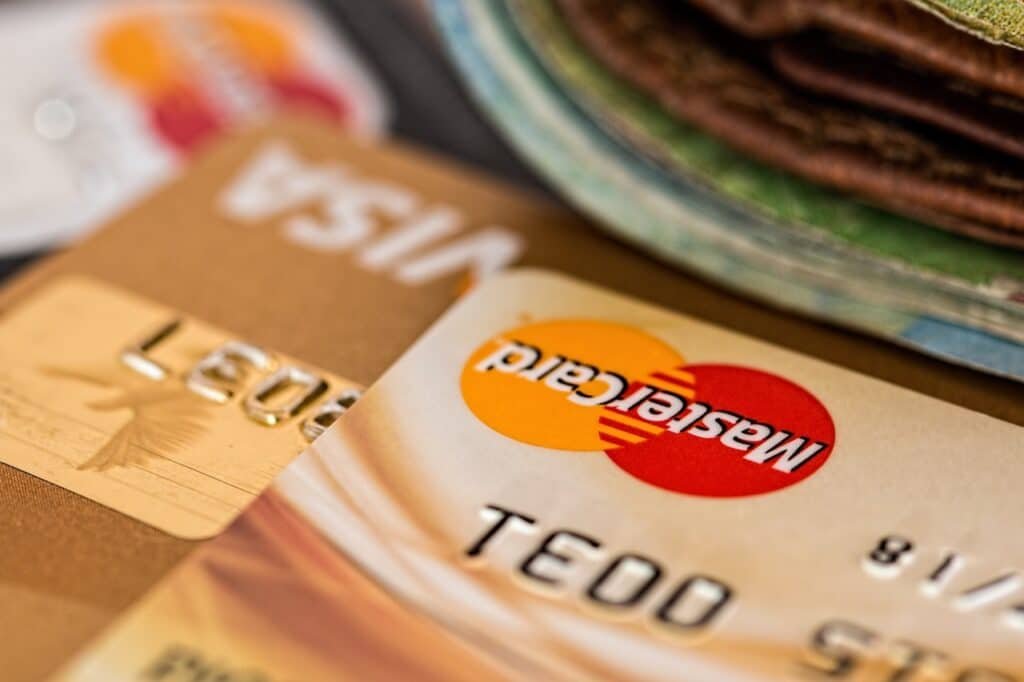 Unless you live under a rock, you must be aware of credit scores and their significance in determining your financial health.
For the unversed, a credit score is a numerical summary of an individual's credit history. With this three-digit credit score, lenders can determine how reliable a person is at borrowing money by looking over their past debts.
Many factors can influence your credit score – one of them being the timeliness of paying credit card bills and debts.
If you have a loan or credit card and pay your bills and EMIs regularly, your credit score will fall under the good category. A good credit score means you are eligible for more loans and favourable interest rates, amongst many other things.
On the other hand, poor borrowing habits or late payment of interest can erode your credit score, putting you on a bad credit score list.
Having a poor or bad credit score can negatively impact your financial health. If you have a poor or bad credit score, you are more likely to hear a 'NO' for a credit card or loan request. Even if a lender agrees to issue a loan, they will make you pay higher interest rates. In that case, you may want to consider applying for credit cards for bad credit score. 
However, the impact of a bad credit score is not limited to loans or higher interest rates.
This blog has highlighted some negative consequences of having a bad credit score and what steps you can take to improve your credit report.
You will have trouble getting a loan.
It goes without saying that banks and other financial institutes would want to determine if a loan applicant will likely pay the debt back or not. Banks make this assessment by reviewing your credit score acquired from a credit reference agency. Different credit reference agencies have different rating systems. Usually, they analyze your credit report information like loans, credit balances, and payment history to calculate your creditworthiness.
Most lenders accept a certain amount of bad debt risk. However, if your credit score is below average, lenders may outright deny your loan application.
If you have a poor credit score, you may experience a hard time getting a loan or approval for a credit card. Moreover, even if you qualify for a loan, you will be charged a higher interest rate.
Renting a house can be tricky.
While home buyers looking for a home loan should be concerned about credit score, home renters too should ensure they have a spotless credit history.
Just like how banks assess a person's creditworthiness before approving their loan request, landlords also take stock of the renter's ability to make timely payments. So, before handing you the house keys, they will probably ask you to hand them your credit report.
You will probably have difficulty looking for a rental house if your credit record is messed-up with late fees and missed payments. If you have a bad credit history, the renter may turn down your application or ask for a higher security deposit.
Higher insurance premiums
One of the biggest mistakes a borrower can make is falling behind their mortgage or piling up credit card bills. Doing so will put you under the radar and, consequently, higher insurance premiums.
A study has revealed that people with poor credit scores are more likely to file a claim through their insurance provider. While life insurance carriers don't use credit scores, people with low credit scores may find it challenging to obtain a policy. However, other insurance providers look at the applicant's credit history besides auto insurance carriers. Most homeowner's and renter's insurance policies utilize a proprietary credit-scoring model to analyze your rates.
Higher security deposit on utility
It may come as a surprise to you to know that your poor credit score can come in the way of setting up a utility account. For instance, some major cell phone or internet service providers check your credit history before opening your account. Since they offer you monthly services, they want to ensure you can pay for those services on time.
If your borrowing history or payment pattern is below average, the cell phone company may ask you to pay a higher security deposit as insurance in case you fail to pay your phone bill. If your credit score is bad, you have to do with a prepaid plan and miss out on other lucrative offers.
Limit job opportunities
Do you know? A good credit score can strengthen your financial health and solidify your career. In most places, employers are permitted to look into a person's credit reports when hiring or promoting them. This practice is most common for jobs that come with significant financial responsibilities as they want to make sure the person they are hiring to handle their finances is good at managing their own money.
While employers can't see your credit score, they can view your credit history with your consent. So the next time you interview for your desired job, be prepared to provide your credit history besides a list of references.
Challenges in obtaining a loan to start a business
If you are an aspiring entrepreneur, you need to have a well-thought business plan and, of course, enough funds. Banks are the first choice when borrowing money for a new venture. However, no matter how solid your business plan is, the bank may refuse to lend you money if you have a spotty credit history.
If your credit score is below average, there is a way to fix it. However, the sooner you start rebuilding your credit score, the better.
Here are some tips for improving your bad credit score.
Keep your CUR below 30%
Reducing your debt is the first step in fixing your credit score.
Credit utilization ratio or CUR is the ratio of the credit you have taken and the revolving credit available. Experts suggest that one should maintain their credit utilization ratio below 30%.
Don't fall behind on loan payments.
Since late payments reflect on your credit history, you should make it a point to pay your debts and credit card bills on time. Besides this, the credit bureau also factors in your credit repayment pattern to determine your credit score. You can improve your credit score by simply paying your credit bills on time.
Avoid taking more credit.
In most cases, it has been seen that people take more credit to repay a loan. Having too many credit accounts can signify that you are a greater risk to the lender. Every time a person applies for a credit card or loan, the lender orders his\her credit history from the credit reference agency. Too many credit score requests may suggest that you are eager for more credit and probably not possible to repay an existing loan. When applying for a loan or credit card for bad credit, choose the lender first instead of frantically applying to multiple lenders at once.
Apply for a credit card for poor credit
Even someone with bad credit history can apply for a credit card for a poor credit score. There are various credit cards available to help one improve their credit score. Such credit cards usually have a low credit limit. A low credit limit ensures that your maximum debt limit remains low and you are able to make debt payments on time.