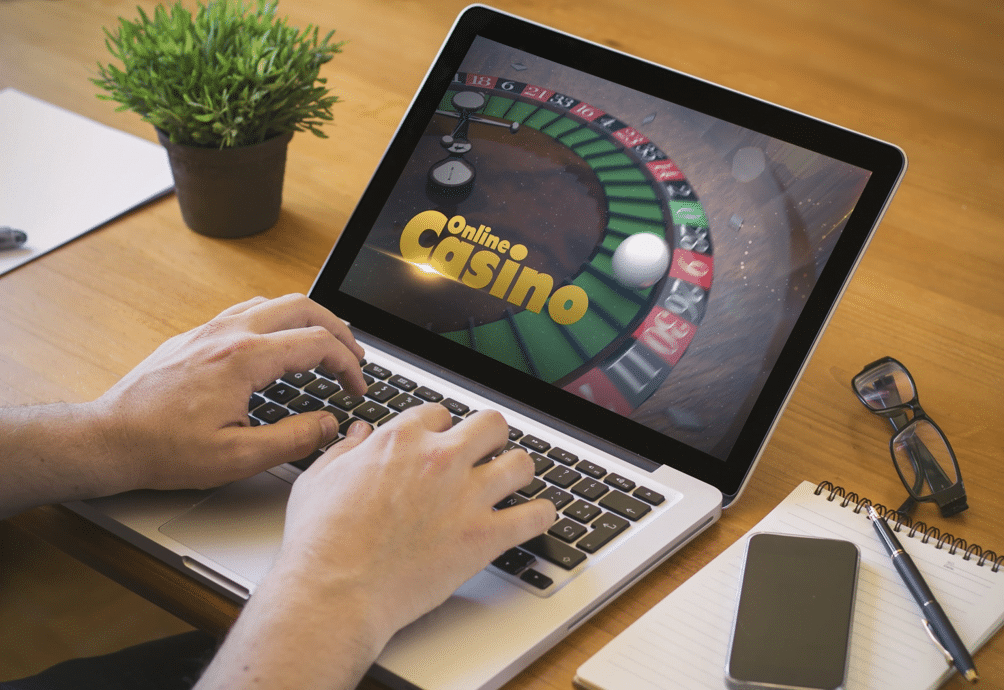 A long-standing criticism of online casinos is that they make it easier for people to become addicted to gambling. Part of the problem is that casinos are very accessible: not only can you play at home, you can play just about anywhere else on your smartphone or tablet. There's also the fact that casinos are always encouraging you to sign up and spend real money gambling. They do this by promoting tempting welcome bonuses for those who haven't yet signed up and by having regular bonuses available for those who are already members.
Gambling addiction can become a serious problem if people affected by it don't get the help they need. Not only can it cause money problems, it can also affect a person's mental and physical health; it can also have negative effects on a gambler's close family and friends. According to a study carried out by the Royal College of Psychiatrists, roughly nine out of a thousand people living in the UK have a gambling problem of some kind. Thankfully though, a lot of work is being done to help those affected by gambling addiction.
All online casinos have to have a licence in order to operate legally. Those looking to offer their gambling services in the UK need to be licensed by the UK Gambling Commission. You can take as an example casino like 777 Casino offers Power Spins bonuses. This organisation doesn't just give online casinos the approval to operate, it also makes sure they're safe, fair and reliable. One of the organisation's ongoing goals is to ensure people who want to gamble can do so responsibly without getting into serious problems. In June 2018, it announced a new initiative: Responsible Gambling Week. This took place in November 2018 and saw representatives from all across the industry come together to discuss responsible gambling and how they could make gambling both safe and fun for everyone. The event took place again in November 2019 and saw even more productive discussions take place about what can be done to help combat problem gambling.
Most online casinos have a section on responsible gambling that provides information on problem gambling, links to gambling addiction charities and tools to limit a player's gaming. Tools include limits on how much you can deposit, the ability to temporarily suspend your account and a reminder of how long you've been gambling for. You can even opt for self-exclusion, which completely shuts down your account and stops you creating any more.
While many casinos offer plenty of information and resources, some go a step further. 888 is a well-known gambling brand whose site, which has been online since 1997, offers casino games, sports betting, poker and bingo. Instead of offering a single page on responsible gambling, 888 has an entire separate website dedicated to it: 888responsible.com. This site offers a wealth of relevant information about the brand's ongoing efforts to prevent gambling addiction and help those negatively affected by gambling.
So long as people are developing gambling problems, there will always be help available. What's especially encourage is that regulators and operators alike realise there's a problem and are working hard to provide solutions. Hopefully, the efforts being made now will pay off and fewer people will be negatively affected by gambling in the near future.