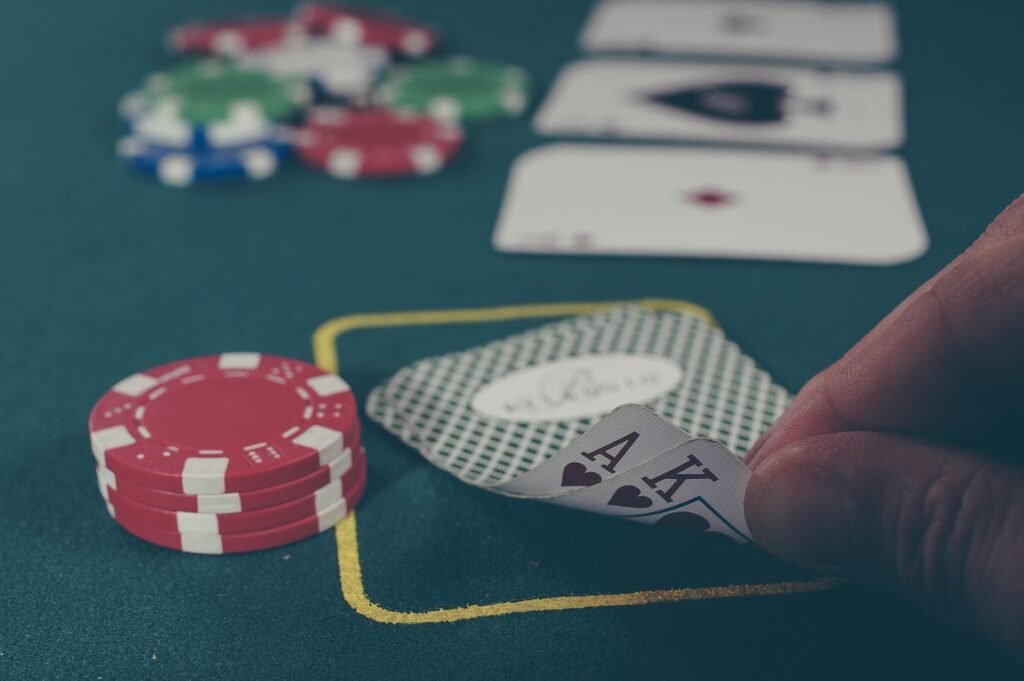 The online gambling industry was launched in the 1990s, but it was only in the early years of the new century that online casinos had controls in place to protect players and casino owners, and therefore considered a legitimate, regulated business. Growth continues and from a value of GBP35 billion in 2019, the online casino industry is expected to be worth around GBP72 billion in 2024.
Development
Online casinos have come a long way over the last 25 years. Initially, there were few choices and poor design. Now, there are live rooms with the feel of a real land-based casino thanks to virtual reality technology, beautifully designed slots with stunning graphics and the harnessing of the latest technology to provide the ultimate gaming experience via desktop or mobile.
The online casino business continues to grow worldwide, with reputable companies that are established and well-regulated, giving confidence to new players. Many of the brand new online casinos now use blockchain technology which offers transparency, anonymity and vastly improved cash flow.
Regulation
Today, licensing authorities are located all over the world, but the most trusted are the Malta Gaming Authority, the Alderney Gambling Control Commission and the Gibraltar Gambling Commission which regulates more than 30 of the most popular online casino brands including 888casino, plus the Isle of Man Gambling Supervision Commission which is well established yet innovative, being the first to licence a blockchain lottery operator. A licence from offshore nations such as Gibraltar or Alderney can cost around GBP11,000-GBP15,000 and are popular because of low taxation.
UK
In the UK, it has been legal to offer online casino games to players since 2005 when the Gambling Act made key amendments to existing legislation to properly regulate and licence online gambling for the first time and to ensure that players were properly protected. The Act also established the Gambling Commission, independent of government, to which online casino operators have to apply for a licence in order to accept UK players. If an online casino holds a permit from any of the licensing authorities mentioned earlier, it must still hold a licence from the UK Gambling Commission to recruit UK players.
In 2014, the Gambling (Licensing and Advertising) Act added the requirement that all operators based outside of the UK that market to UK players need a licence from the UK Gambling Commission and must pay UK taxes of 15 per cent on all profits made through offering online gambling services to UK customers. In 2018, taxes from gambling companies based in the UK and overseas yielded GBP4.9 billion to the British government from more than 2,800 licences. Add to this the cost of the licences themselves, and an annual renewal of them and the UK is able to bring in several million pounds sterling each year.
UK Advertising Standards Authority
The UK Advertising Standards Authority (ASA) is the self-regulatory body of the advertising industry in the UK that agrees to abide by a set of agreed rules by the Committee of Advertising Practice (CAP). This includes online casinos and ensures that advertisements in print, media or online do not break the rules, for example, making sure the ads do not appeal to underage players or have unfair terms and conditions.
Website
Licensed online casinos are able to use top-quality software providers who refuse to work with those without a licence. The high-status licences are those from Germany, Switzerland and the UK. Once the licensing has been confirmed the website is designed by specialists in the business with costs starting from around GBP3,000. Then the site is ready for marketing, with an SEO expert retained to work on the site. A technical support team is also required and can be outsourced.
Marketing
Facebook and Google do not allow marketing on online casino sites, so most sites hire an expert in the field to ensure no rules are broken and fines handed down. Outsourcing is also common when it comes to a customer support team to deal with client questions, usually in more than one language, as well as giving professional assistance 24/7, some of these costs are offset by not needing to purchase additional software for the purpose.
With so many companies ready to support newcomers wanting to start an online casino site, the market is ripe for newcomers. The possibility of running a hugely successful business is high thanks to this expertise in an industry ripe for expansion.
Blockchain technology
Blockchain technology is not only supporting online casinos to accept Bitcoin and other cryptocurrency payments but offers the most secure systems to protect both players and casinos. Blockchain records all the actions that players take on the platform, so no data is hidden. With blockchain the results of each game played, bets placed, winnings and casino pay-out information are clear. Yet at the same time, the player's identity is kept hidden, with only wallet addresses used. The blockchain gambling industry has also developed 'Provably Fair', which verifies the integrity and fairness of every game. Blockchain betting platforms also allow instant withdrawal of funds, which is impossible with traditional gambling, which can take up to five days.