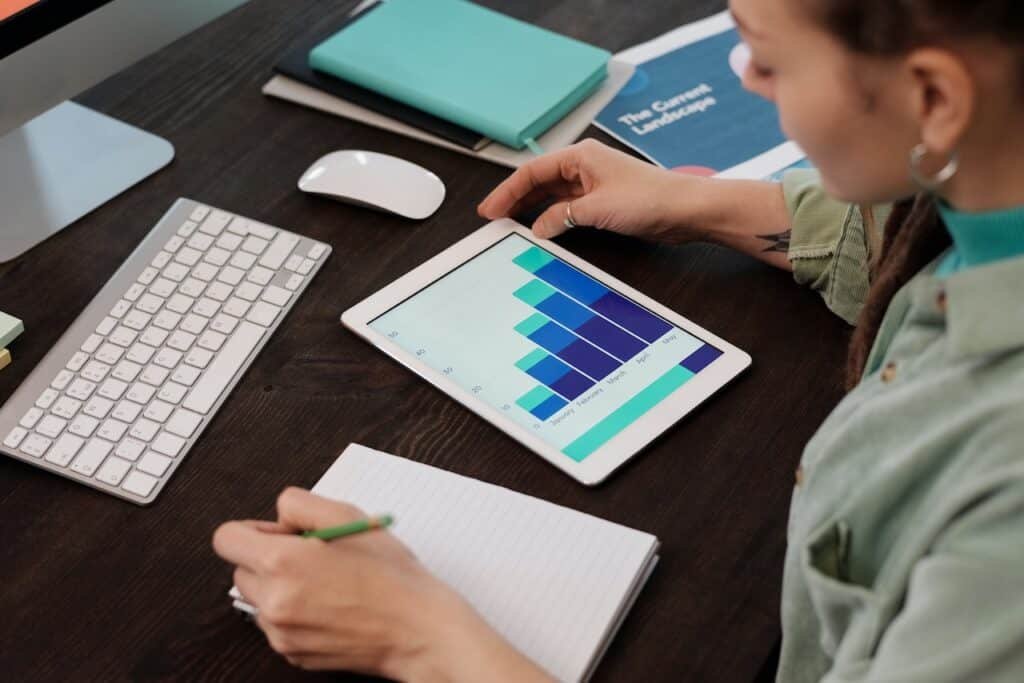 Patient-centric, on-demand and fast. These are just a few ways digital therapeutics (DTx) revolutionize healthcare delivery. Across a wide range of medical conditions, including chronic diseases, mental health, neurology and oncology, they are helping improve patient outcomes, save costs and reduce provider burden. Best of all, DTx solutions are flexible and take the form of mobile apps, wearable devices, or virtual reality experiences that provide patients with personalized treatment plans and ongoing support.
The future is bright in the digital therapeutics landscape. Get your start on crafting effective DTx product strategies. Explore how DTx companies are reshaping healthcare and creating a better tomorrow for everyone.
Remote patient and remote therapeutic monitoring
One of the main benefits of DTx is that it enables remote monitoring and treatment of patients. This is particularly useful for individuals living in rural or underserved areas who may not have access to traditional healthcare resources.
Concurrently, DTx is a powerful tool for continuous, convenient and decentralized care that people can access from their homes. This is critical because patients no longer have to wait hours at a hospital or clinic and can access the care they need at their convenience.
Improving treatment outcomes while reducing costs
Another advantage of DTx is that it improves treatment outcomes and reduces healthcare costs. By providing patients with personalized care plans and real-time feedback, DTx helps ensure that they adhere to their treatment regimens and progress toward their health goals.
This ultimately leads to better health outcomes and reduced healthcare utilization, as patients can use DTx to self-manage their conditions more effectively.
Unsurprisingly, greater patient empowerment is another essential component of preventative care and driving down costs. For example, if patients can prevent a costly visit to an emergency room, it reduces costs for everyone, especially payers, while freeing up providers to focus on more serious and urgent conditions.
New synergies and interactions
Digital therapeutics bring everybody in the ecosystem closer together. Already, we've seen impactful partnerships between MedTech, Payers and Pharma.
These new types of cooperation help reduce risk, improve profitability and balance a company's regulatory strategy for DTx products. By working toward and with these types of partnerships, there is a much higher chance of physician buy-in and market adoption. In some cases, target users can even be used to test and refine the product, further streamlining the development cycle.
Finally, companies now have greater access to data about how their products are being used and can use this to fuel product evolution. In short, the best is yet to come for the digital therapeutics industry.
Notable companies in the digital therapeutics market
In a few short years, several digital therapeutics companies have significantly impacted healthcare. One of the key players in the DTx space is Proteus Health. They developed a digital pill that can track whether patients are taking their medication as prescribed. The tablet is equipped with a microchip that sends a signal to a wearable patch worn by the patient, which then transmits the data to a smartphone app. With it, healthcare providers can monitor medication adherence in real-time and intervene if necessary. 
Woebot Health is another powerful force in digital therapeutics services. They use artificial intelligence and chatbot technology to deliver mental health treatment through a smartphone app. The app provides users with daily cognitive behavioural therapy (CBT) exercises and support from a licensed therapist. It is effective in reducing symptoms of anxiety and depression and reaches many more people compared to traditional in-person therapy.
In addition, DTx has been effective in combating substance use disorder. For example, 2Morrow's FDA-approved reSET-O provides people with support for opioid use disorder. The digital therapeutic includes CBT exercises, education about OUD, and access to a support network of peers in recovery. It has proven effective in helping patients reduce opioid use and maintain abstinence.
Design, build and scale breakthrough digital therapeutics
DTx is transforming healthcare. Now is the time for traditional healthcare businesses and disruptors alike to jump in and create patient-centric, evidence-based solutions that enhance accessibility, equitability and affordability. Now how do you get started? The first step is discussing your goals with the right healthcare consulting services partner. They'll help you understand the cost, feasibility and growth potential of your DTx ideas. 
As the field continues to evolve, we can expect to see even more innovative digital solutions that will shape the future of healthcare. Streamline your path to DTx success and harness Star technology consulting to launch world-class HealthTech solutions.