Introduction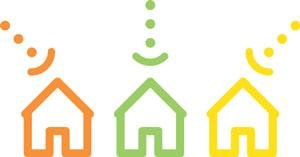 In a few years, British Sky Broadcasting has transformed the way people in Britain watch and use their television. Before Sky, people could never have imagined ordering a pizza or sending an email from their set. Today it's an accepted thing.
Part of Sky's success has been in its brand - in defining what makes Sky special and in expressing that difference visually, in products and in the actions of people in the company. And that brand has become one of the company's greatest assets. Brands help companies build a relationship with a customer. A good brand not only helps differentiate a company, it also helps the customer feel something as a result. A pair of Nike trainers might make a person feel more fashionable. A Sony minidisc player might make a person feel they are at the cutting edge of miniature technology. A Rolls Royce might make a person feel that they have reached the top.
Some brands even go beyond that and become so well known that they become generic. This means they're used as a general term for that type of product, even if it's a competitor's product. Walkmans and Hoovers are a good example. People Hoover the carpet, even if they're really using an Electrolux.
A brand helps customer recognition and enables recognition to be spread by word of mouth as well as by advertising. A brand also adds value. It can allow a company to offer its products at a premium, without reducing the customers' perception of value for money. It also allows a company to extend what they offer to the customer - if a customer trusts one product from that company, they are more likely to trust (and buy) another product from the same company.
That is why Sky has invested so much in its brand. As the first entrant 11 years ago in the field of multichannel television, it had the opportunity to build strong recognition and to even establish itself as the generic brand for multichannel television.
Creation of BSkyB
BSkyB has come a long way. When Sky began broadcasting via the Astra satellite back in February 1989 it offered four channels – Sky Channel, Sky News, Sky Movies and Eurosport. It was Britain's first satellite broadcaster and overnight it doubled the number of channels available to the public.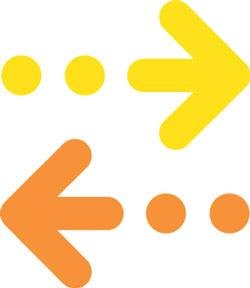 By 1990 Sky had sold one million decoders and had established a growing customer base. But in April of that year a rival service was launched by British Satellite Broadcasting. It offered five channels from the Marco Polo satellite, but had an uphill struggle getting established. It was not long before BSB and Sky agreed on a merger, creating British Sky Broadcasting (BSkyB) and a five channel line up of Sky One, Sky News, Sky Movies, the Movie Channel and Sky Sports. The merger was driven by a shared aim – to give viewers more choice.
In 1992 BSkyB secured the exclusive rights to live FA Premier League football coverage – a major coup for the company. It also announced its first operational break-even.
Over the next two years Sky continued to increase what was on offer to its subscribers. In 1993 it added a multichannel package, offering a selection of themed channels that complemented the existing movies, news and sports services. A further expansion occurred in 1994 with the launch of Sky Sports 2.
1995 was a big year for BSkyB. 17.5% of the company was floated on the UK and US stock exchanges and BSkyB entered the FTSE 100 index. Also that year the company secured the second term of the FA Premier League contract. The company continued to innovate, making use of new technology. It pioneered domestic pay-per-view in the UK in 1996 with the Bruno v Tyson heavyweight boxing championship and in the following year launched Sky Box Office – an ordering system that allowed customers to order movies on a pay-as-you-view basis.
On October 1st 1998, Sky digital was launched - Britain's first digital television service. It has achieved the fastest roll out of any digital television platform in Europe. It meant that Sky could dramatically extend the choice it gave its customers – with some 140 channels on offer.
Interactivity came to Sky in 1999 with the launch of Open and Sky Sports Active. Using Sky digital technology, Open allowed customers to shop, bank, play games and email directly from their television. Sky Sports Active, available during major live sports broadcasts on Sky Sports Extra, gave customers a choice of alternative camera angles, access to in-depth statistics and match highlights on demand via their Sky digital handset.
Sky digital currently has 4.1 million customers and it is anticipated by the end of 2003 that Sky will have 7 million digital satellite households (18.9 million individuals) - fully a third of all TV homes in Britain. It has secured the main live rights to FA Premier League Football until the end of the 2003-04 season. And it has firmly established itself as a leading innovator and pioneer in broadcasting.
The Sky brand
Sky's achievements in its short life so far emphasise that the company has always had a common ambition and a common way of doing things. It has always been about innovation, always been about giving customers new things and a better choice, always been about making Sky an essential part of people's homes.
This idea is at the heart of the Sky brand. It's the single most important thing that makes Sky different from its competitors. Sky sums up this idea in a single sentence – something other companies may call a mission statement, but something Sky calls 'our shared ambition': 'We want to be at the heart of 21st century living and to make every day extraordinary for every one of our customers.'
This is backed up by a statement of how that will be achieved, a brand promise:
'We'll achieve our ambition by:creating and acquiring the best entertainment and information; keeping our customers at the forefront of entertainment and information technology;giving our customers the best possible experience;and by continuing to be inventive, creative, entertaining and challenging.'
To help make Sky staff understand how it affects them in their day to day work, there's a statement about communication and behaviour. 'We aim to be personal, clear, entertaining, engaging and confident.'
These statements help staff within Sky focus on what is most important to the company. They also remind staff of what is expected of them in terms of behaviour. They are essential in making sure that customers get the same experience from Sky whenever they come into contact with the company.
Visual branding
To support the shared ambition Sky also has to look consistent wherever customers come across it – whether in print, on screen, on a van, or anywhere else. This consistency in appearance helps build consumer recognition of the company and helps to build a demand for the company and its products.
Logos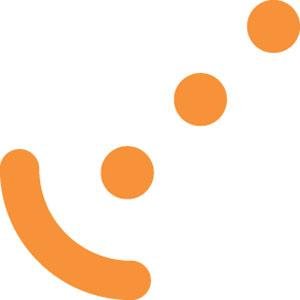 The most visible part of this branding is the Sky logo, which is used to represent the whole business and is used on most material. This logo is often supported by a descriptor – a short statement for customers that describes Sky's offer in more detail. This is 'a digital vision for everyone'. To help people apply the logo consistently Sky has established detailed rules about its use. These include guidelines on the colours in which it can be used, the sizes and the minimum areas that should be left around it to ensure that it always stands out.
But Sky is a complex company – largely because it offers such a wide variety of content and commerce services across multiple devices including interactive TV, mobile internet, ADSL (asymmetric digital subscriber line) and the web. There are physical things like the dish and digibox. There are services – such as the subscription for Sky channels, or the installation service. And there's the content – channels like Sky Sports 1, Sky One and Sky MovieMax.
Products and services use the Sky brand, but channels have their own look and feel. This is because channel brands need to appeal to specific audiences –the sports fanatic, the classic movie buff, the 30-somethings. They also appear on competitor platforms, where overt Sky branding may not be appropriate. These brands are used on screen and when communicating about a specific channel. The creation of brands such as these is strictly controlled, as too many brands will only confuse the customer and weaken the recognition of Sky itself.
Other visual branding
Icons
The logos are supported by a set of icons – graphics that represent some of the features and benefits of the company. These icons are used to emphasise a specific benefit being described in text, but more often are simply used to add interest to a piece of design. By using these icons across all Sky communications, the icons add another element that people will recognise and associate with Sky. In time it's likely that they will become as important as the logo itself.
Colours
The use of a colour is an important part of the visual brand. Many companies are already recognised solely by the colours they use: orange and black for Orange; red for Virgin and for Coca Cola. Sky uses one primary colour – a specific dark blue (Pantone 2758c). This appears on almost every communication produced by Sky. But one colour is not enough –particularly when producing longer documents. So Sky has a small number of supporting colours that can be used to add contrast or visual interest.
Other elements
Other guidelines cover the use of type – including the use of Sky type, the specially created font in which the Sky logo appears – and the use of images. Together all these elements add up to build a strong visual brand for Sky, one that's clear, confident and consistent.
Conclusion
It's not only a visual consistency that's needed to keep Sky a strong brand – it's also about really understanding and sharing the ambition of the company and about behaving in a Sky way.
New projects - such as the next stage in the development of Sky.com - will all need to be on brand. New staff will need to be introduced and immersed in the brand, so they really understand what it means to Sky and to them.
Sky's brand gives the company focus, so Sky's energies are channelled in a single direction, and so Sky continues to lead the way in multichannel television. As Tony Ball, Sky's Chief Executive says:
'One thing's for certain; the only way Sky will stay first is to keep looking beyond the horizon and thinking outside the box.'
Sky | Building a brand leader