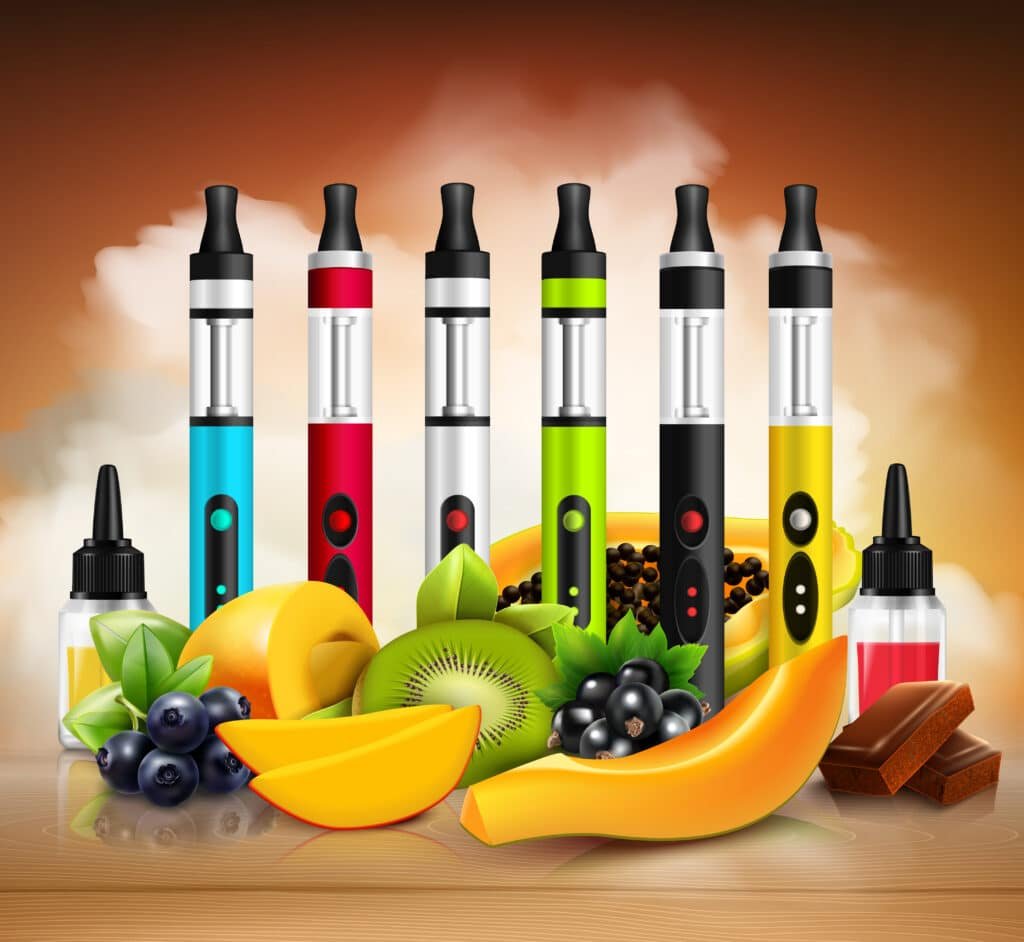 Convenience stores have always been some of the biggest sellers of tobacco products – and if you're a convenience store owner, you've probably grown accustomed to having a significant portion of your revenue come from cigarette sales. In recent years, though, you've probably also noticed a steady decline in that revenue stream. That's because there are fewer smokers than ever. Worldwide, the smoking rate has dropped from 34.15 percent in 2000 to 22.98 percent in 2020.
People haven't stopped using nicotine, though they're just increasingly turning their attention to non-combustible alternatives. As smoking rates across the world have declined, people have switched to e-cigarettes and other alternative nicotine products by the millions. It's estimated that there are as many as 82 million vapers in the world today, and you're missing out on a critical source of revenue if your convenience store doesn't carry the products those people want to buy.
If you're having difficulty figuring out what you need to do to supplement the revenue that your convenience store has lost as smokers have switched to other products, you'll find the help you need in this article. These are the alternative nicotine products that people want to see in convenience stores in 2023.
Disposable Vapes
Without a doubt, disposable vapes are the fastest-selling alternative nicotine products at the moment. Hundreds of thousands of people in the United States go online each month to search for the most popular brands of disposable vapes, and a significant number of those people would prefer to buy those products locally rather than ordering them online and waiting for them to be delivered.
It's possible that you've avoided carrying vaping products in your convenience store due to the complexity of the refillable devices that most people used in the past. After all, carrying a selection of refillable vapes and their required replacement parts – not to mention a good variety of vape juice flavors and nicotine strengths – would require an enormous amount of shelf space. That's why traditional vape shops have always been the biggest sellers of vape gear.
Today, though, the landscape of the vaping market is completely different because the best vapes for c-stores are also the products that most vapers actually want to buy. Today's disposable vapes are convenient and affordable, and they typically last for thousands of puffs before requiring replacement. They're perfect for convenience stores because you can carry a wide selection of disposable vapes without taking up a great deal of shelf space.
Pre-Filled Pod Systems
In addition to disposable vapes, it's always a good idea to carry at least a small selection of pre-filled pod systems because they were the most popular vaping devices on the market until disposable vapes began to take over in 2020-2021.
Pre-filled pod systems became incredibly popular from 2015-2020 because they were small and easy to use and because they delivered a very potent dose of nicotine with each puff. Pod systems were the first vaping devices that could match the nicotine delivery of tobacco cigarettes on a puff-for-puff basis, and that feature enabled many millions of smokers to switch to vaping successfully.
In 2020, pod systems decreased in popularity due to a new government regulation that banned pre-filled vape pods in flavours other than tobacco and menthol. People gravitated to disposable vapes because the regulation didn't affect those devices. Many of the people who started vaping prior to 2020 still use pod systems, though, so it's worthwhile to devote at least a little shelf space to those products.
Nicotine Pouches
As popular as vaping is, there's also a large and growing market for other types of smoke-free nicotine products – and nicotine pouches definitely lead the pack in that segment of the market. A nicotine pouch is a small white pouch filled with powdered nicotine and flavours along with fillers and sweeteners. You hold the pouch inside your mouth, and the nicotine absorbs through your cheek and gum over a period of about 30 minutes.
Nicotine pouches are available in a wide variety of different flavours, and they're also available in a large range of nicotine strengths including some very high strengths that should please people who are trying to wean themselves off of chewing tobacco. Pouches are also popular among smokers and vapers, though, because they're allowed everywhere. They're not subject to public smoking and vaping bans, and they're also usable in places where chewing tobacco wouldn't be allowed because they don't require the user to spit.
Nicotine Gums and Lozenges
If your convenience store carries vapes and nicotine pouches along with a good assortment of traditional tobacco products, you're likely to satisfy any nicotine user who enters your establishment. If you want to go a step further, though, you should consider carrying some of the new nicotine gums and lozenges that are typically available from the same distributors that carry pouches.
Modern nicotine gums and lozenges aren't getting the same attention as pouches because pouches are new, and other oral nicotine products already have an established history as nicotine replacement products. Many smokers have already tried traditional nicotine gums and lozenges and didn't find them helpful that's why so many people have turned to vape instead. However, today's nicotine gums and lozenges are available in a much wider variety of appealing flavours because they're marketed as smoking alternatives rather than smoking cessation products.
Many of the other convenience stores and gas stations in your area probably carry nicotine pouches already because pouches have gotten a lot of attention among nicotine users over the past few years. If you carry some of the new nicotine gums and lozenges, though, you'll probably be among the first retailers in your area to do so. People frequently have difficulty finding these products in local stores and are often forced to buy them online instead. If you begin carrying these products in your convenience store, you'll probably open up a new revenue stream that's small but very reliable.