Introduction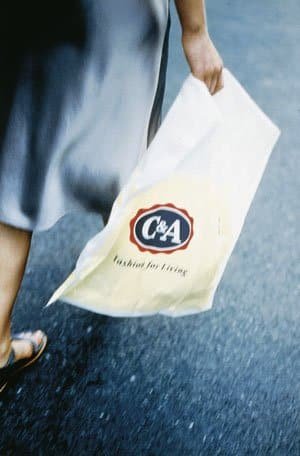 The environment in which an organisation competes will provide both opportunities and threats that influence its long-term strategic development. Organisations, therefore, have to analyse their strategic capability to ensure their capabilities fit the changing environment in which they are operating. This involves developing these abilities in new directions.
This case study focuses upon the repositioning of a major retailer C&A and how it has changed customer focus on cost and price to become a value-driven retailer.
Founded in 1841 in Sneek, Holland, C&A has developed to become a large retailer, with 579 stores and 40,000 employees in 13 countries. C&A is 100% family-owned, but is nowadays managed by family and non-family directors. The culture of the business is based on the values of the Brenninkmeyer family, who have a long-term view on issues and relationships and maintain high standards of ethics and social responsibility.
Until 1997, C&A consisted of 'independent' national organisations sharing family and brand values. Since 1997, it has developed as a fully integrated European retailer, with the Executive Board for C&A Europe in Brussels. As the best known clothing store in Europe, C&A is one of the leaders in key markets within Germany, the Netherlands, Belgium, Luxembourg and Austria and also has a strong position in France, Switzerland and Great Britain.
A key element in making management decisions was to evaluate the position of C&A. A specialist market research company provided external information such as socio-demographic data on country, age, social class and household size as well as market share.
A SWOT analysis was also undertaken. SWOT analysis helps to identify the Strengths, Weaknesses, Opportunities and Threats of any business decision. This helps evaluate whether a business strategy is capable of responding to changes in the business environment.
The challenge for the brand
C&A's strengths lay in its high brand awareness, family orientation, reputation for low prices and extensive choice. However, its perceived weaknesses included a lack of targeted communication with customers, the reluctance to adapt to meet local fashion needs and, more importantly, the lack of a quality fashion image.
Research also demonstrated growing confidence in retailer brands. Recently consumers have become much more individualistic. They like clothes that reflect their lifestyles and personality. Fashions and brands have become much more important for a wider range of individuals from different socio-economic groups. This has led to the growth of focused competitors providing branded products reflecting their values.
Consumers view the brand as an important part of their purchase. Whereas a product is simply something manufactured in a factory, a brand is 'made' in consumers' minds and part of the relationship they develop with their purchase is represented by values or attributes they perceive as being included within their purchase. A brand, therefore, is a name, term, sign, symbol or design that identifies the products of a seller and makes them different to those of their competitors. Brands comprise the product, the service and customer perceptions. As brands develop, consumers become aware of them and select them in preference to others. The value of a brand is the extent to which it has high levels of loyalty, quality and other associations.
Changing brand values
C&A has in the past focused upon cost and price. As one of the largest buyers within the clothing industry in Europe, it has been product orientated. As consumers became more aware of brands, C&A witnessed a decrease in customer loyalty and a shrinking market value. The challenge for C&A was to alter the way in which customers viewed its products by turning the consumer focus on cost and price into brand awareness and preference. This would involve improving the value of activities, in and around the organisation including transforming the store base and changing the fashion and quality image of the company from low price perceptions to high value propositions.
To do so required exposure of the brand personality which represents:
warm and friendly - user/customer friendly, human, with 'feminine' characteristics
(pro-) active - active, open-minded and approachable, modern
efficient - reliable, beneficial, up-to-date, value for money
being responsible - caring, concerned with others, involved in society, trustworthy
innovative - creative, vital, future-orientated.
Strategic direction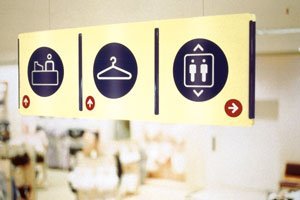 The mission statement of an organisation is a generalised statement of its purpose. C&A's mission statement is designed to declare the direction and long-term objectives of the organisation. It is the reason why it exists - 'to ensure a lifetime of quality fashions at greatest value, sold through attractive, easy to shop stores'.
The mission helps to emphasise the rationale behind all the changes taking place within the business, including its long term objectives which is how it intends to develop in the coming years. Business strategies are how C&A achieved its mission and this involved changing orientation and repositioning the business.
Repositioning the brand
Positioning is the marketing process by which brands or products are established in the minds of customers. It aims to satisfy their needs and expectations and helps to establish an advantage for C&A over its competitors. Positioning also makes sure that the 'external world' perceives C&A in a particular way. Repositioning for C&A involved changing:
from market to customer
from being to doing
from mass to focus
from product to service
from country to lifestyle
from awareness to preference
from price to value for money
from commodity to brand.
C&A's positioning statement is reflect this change.
'C&A is your store because C&A is dedicated to offer you a carefully selected extensive range of up-to-date clothing styles which is:
• manufactured with care
• clearly and attractively presented in a friendly and fashionable atmosphere
• for the whole household
• sold at the best prices.'
The key tool for the repositioning process is that of brand management. C&A looked at the whole of its business through brand management. For C&A, brand management has been the cross-functional management of activities and processes that create a long-term relationship with customers to meet agreed customer requirements at the maximum profitability to the company. For example, this currently involves developing the whole business to move:
The role of brand management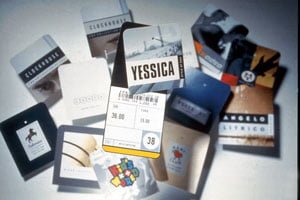 Brand management enabled C&A to build relationships with different customer target groups according to their specific needs and requirements.
The starting point for the process of brand management was to redefine C&A's brand portfolio with a re-focusing of brand labels within the parent or umbrella brand of C&A. When a brand belongs to an umbrella brand such as C&A, it is called a sub-brand and contributes in its own way to the image of the umbrella brand.
One problem was that the C&A portfolio of sub-brands was too large, comprising 23 labels. These were reduced from 23 to 13 and placed within five groups in different market segments. Market segments provide a detailed breakdown of a market and include groups of actual or potential customers who may respond in a similar way to a given offer. C&A's are:
Young
Contemporary
Updated traditional (fashion basics)
Traditional.

Each of the sub-brands was then provided with a brand definition. Brand definition covers all of the aspects of a brand. Brand definitions therefore act as a theoretical basis for each sub-brand and determine how and where they are positioned.
Clockhouse sub-brand
One example of a C&A sub-brand, Clockhouse, positions itself between teens and young families, bridging the gap between the two consumer groups. Products within the Clockhouse range emphasise fashion characteristics which are derived from sources of information provided by fashion scouts.
Pricing focus is on P2/3 but will vary according to market opportunities. C&A stores are to have a dedicated Clockhouse Store Concept, with chill-out areas - a store within a store. Promotion will be provided through visual merchandising and floor campaigns while outside advertising will be through the fashion press and key events.
C&A's marketing mix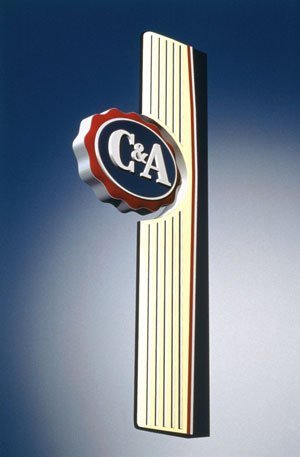 The marketing mix comprises the four P's - product, price, place and promotion. It is the series of variables that work together to provide an overall 'offer' for the C&A customer. The marketing mix was a critical tool in repositioning C&A away from a traditional and less fashion aware position within the clothing market, towards more individualistic, mainstream and designer fashion.
1. Product
C&A's products consisted of a carefully selected range of up-to-date clothing styles, manufactured with care for the whole household. 'Collection Definition' meetings helped to provide various offers for each sub-brand. Strategic alliances have been forged with suppliers to provide more value for customers. The core range of C&A's assortment has been repositioned to deliver a style message which is perceived as fashionable and up-to-date.
2. Price
Price structures differ within every market. Prices within C&A are evaluated within five price points. P1 is a low price discount proposition with P5 as the highest price. Though C&A was and is well-known for its low prices, the repositioning process involved transforming perceptions of price into an image of value, with products priced in the P2-P4 range. Consequently, key reasons for shopping at C&A in the future will be to meet customer fashion and quality requirements in the mid-market ranges.
3. Place
Consumer research indicated C&A's selling environment did not provide an easy-to-shop attractive ambience, this degraded the merchandise. The environment did not communicate clear fashion statements. The Store Concept had to be in tune with key elements of C&A's repositioning strategy so that products would be clearly and attractively presented in a friendly and up-to-date atmosphere across each of the five segments.
4. Promotion
The aim of advertising and other promotional methods is to communicate C&A's new positioning strategy, with particular emphasis upon fashion publicity.
Conclusion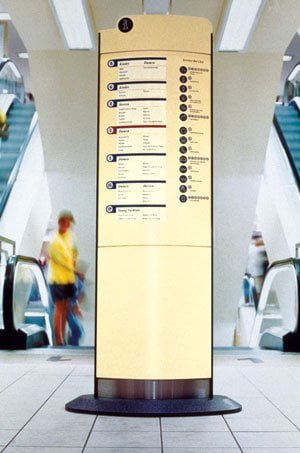 As one of the leading clothing retailers in Europe and a fully integrated organisation, C&A is rapidly moving forward in an industry where focusing on value has provided a direction for redefining the business.
Supported by other innovative retailing initiatives, such as the development of Internet shopping and database marketing using loyalty cards, C&A is an organisation equipped for the future, which is visually expressed through its new corporate identity.
This case study has shown how C&A today is building the C&A of tomorrow, building on its core competencies and experiences within the retailing industry to provide higher value propositions for customers.
C&A | Creating value - brand management