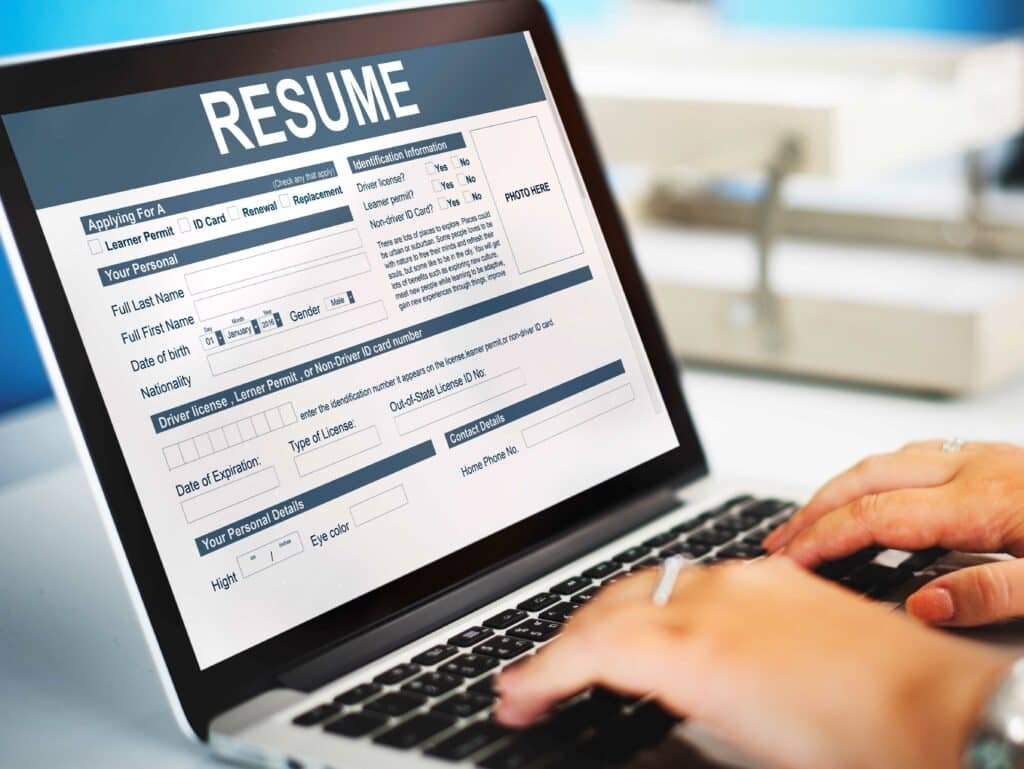 When you are applying for a job, it can be easy to get excited and overwhelmed in the process. Most people get so caught up in the application process that they fail to focus on some of the most critical aspects, like preparing necessary documents and credentials. Two of the commonly used documents during the job application process are the CV (curriculum vitae) and resume.  
Some companies require you to submit a resume, while some require a CV. Some companies require you to have both. If you're wondering about the difference between CV vs resume, you need to take note of the following: 
Information 
The main difference between the two is that a CV highlights your past academic qualifications while a resume focuses on working experience. An academic CV has several sections. First, the educational background of the person is given. Then, the CV briefly mentions significant work experiences, seminars attended, awards, honours, and achievements. It should also provide past research or case studies that you were a part of. If you have written academic journals, it's also best to include details about them. 
On the other hand, a typical resume consists of your personal history, educational background, professional experience, and work history. Job seekers must compile a resume that highlights their strong points while concurrently presenting skills in a manner that is appealing to recruiters. Some who aren't too confident writing their resume seek help from services like SweetCV so that they can impress prospective recruiters.
A person desiring to have his resume prepared should allocate some time to create a summary of his qualifications. A summary includes information such as the objective of the resume, a brief description of personal details, and an overview of academic achievements. A summary can serve to inform the employer about the applicant's career objectives. The objective of the resume, in particular, should be clear, concise, and precise.
Length 
Since a CV provides more detailed information regarding your academic proficiencies, it's expected to be longer than a resume. A CV can go up to three pages depending on your experience, while a resume should be kept brief usually with only one page.  
Function 
A CV is mainly used in the US for job applicants in the academe or when applying for a research program. On the other hand, a resume is for applicants who want to join a private business or company. However, in other countries, particularly in Europe, Asia, Africa, and the Middle East. Employers whether in the academe or regular business industries expect their applicants to submit a detailed CV.  
When Should You Use Which? 
The answer to this question depends on your geographical location and the company's requirements or institution you're applying for. During the job application process, you must have a list of documents and requirements from the company. You need to ensure that you prepare all these documents before sending them to the HR department. It's also best to prepare supporting documents before you go to the interview, as recruiters will want to know more about what you've placed in the documents.
How To Properly Write A CV or Resume? 
You need to make sure that your CV or resume is presented professionally to impress your recruiters. An effective resume or CV uses the correct format for the job description you are applying for. Aside from that, most recruiters check the applicant's spelling and grammatical errors. They may skip your CV or resume if it's too difficult to read or if you include irrelevant information and details. So, before writing your CV or resume, be sure to proofread it carefully and check that all the details and skills you listed in the CV match the criteria of the job description. 
It's also essential to use good photographs. One of the things that employers will often look for is whether or not you have good pictures to show them. Good pictures can go a long way towards boosting your application and making you stand out from the other candidates applying for the same position.
If you want to maintain a one-page resume, list only relevant experience and competencies on your document. You need to highlight this information so that employers will know that you have the right skills and knowledge for the position.
Final Thoughts 
A resume or CV is an essential document for many job applicants. This is because recruiters use it to evaluate the right persons for their job openings. As a job applicant, you need to ensure that you know how to write these documents and highlight only relevant details properly. There are many differences between a CV and a resume. But it's best to always refer to the organization's requirements to know which one to prepare.