Landing a dream job requires not only having proper experience and knowledge in the field. It is also about the ability to present them to the recruiter. This is a question of preparation and effective communication, both verbal and written.
It is essential to know how to form a resume, write a cover letter, and act on a job interview. You want to show how you're suitable for the position and make a good impression. In this case, using proper communication techniques is quite important. And one of the most efficient ones is the incorporation of power words in your speech and writing.
Whether you want to be a manager, developer, online paper writer, or sales representative – power words are the way to go.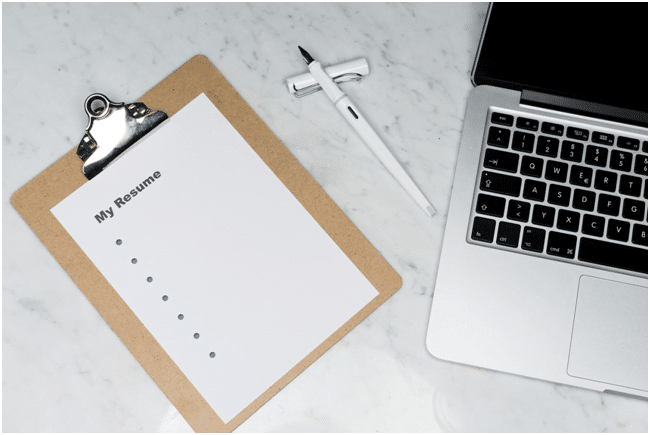 source https://unsplash.com/photos/7iSEHWsxPLw
What Are Power Words?
This term usually refers to the action verbs or nouns that have a stronger meaning than other alternatives. But it is not the only option when it comes to power words, they also include:
Action verbs;
Keywords/professional jargon;
Adjectives;
Numerals.
Let's start with the action verbs. For example, instead of saying "was in charge of" you can say "supervised" or "managed". These verbs are more action-driven. They emphasize you as the person who did the act. The first option is weaker as it is in a passive voice. Such wording makes you look like a rather passive part of something that happened.
Action verbs are extremely important both for resume and job interview as they show your motivation and dedication. They also signal that you take responsibility for your work and not deflect from it.
There are many action verbs; here are some of them for example:
Accomplish;
Deliver;
Develop;
Manage;
Launch;
Improve;
Reduce;
Collaborate;
Create;
Adjust, etc.
Keywords refer to the particular words that are used for this position or industry. They have two main purposes. The first one is to overcome applicant tracking systems. These are the systems many large companies use to deal with a huge amount of applications. These software solutions "read" resumes and choose the appropriate ones to show the recruiter. And they can analyze it based on the wording you use. If you don't use specific keywords and professional terms, the software won't deliver your application to an HR professional.
How to find appropriate keywords for a resume? Well, start with the job posting. It is all in there – what qualifications and skills the company is looking for. Look at the words they use and how they describe it, select the ones that are representative of your experience and qualifications. You can also look at the other resumes or postings for similar positions online.
Adjectives help to describe you as a professional is the most efficient way. After all, you are limited by the form of application, so the CV should be quite strong to land an interview. That's where the good command of English and all those college Literature classes come in handy. These are such adjectives as:
Reliable;
Decisive;
Broad-minded;
Disciplined;
Motivated;
Actionable;
Ambitious;
Receptive, etc.
Choose the strongest ones to underline your proficiency in the field.
Numerals are used to show the practical side of your achievements. They add factual information to the resume. For example, instead of writing "managed a design team" you can add "managed a design team of 12 employees". This statement looks more professional and presents the range of your responsibilities. Instead of "reduced the cost of the project" you can write "reduced the costs of the project by 30%". The second option is not as vague as the first one; it shows the actual result of your work.
It is always great to add numeric measurements of your work as it is hard to estimate by vague descriptions.
source https://unsplash.com/photos/JaoVGh5aJ3E
How to Land a Job by Using Power Words?
Effective communication is when you deliver the message right and get the expected result. Language is a powerful tool so it is quite important to use it properly. Even if you are an outstanding professional but you fail to present it, people probably won't notice it. Getting a dream job requires good self-promotion as recruiters will get what you give them. Having good communication skills is vital to getting a position.
Here are several tips on landing a dream job:
Work on your resume.
It is the first impression you can have on a person, it is better to be good. Use action verbs and bullet points to make the message stronger. Add numeral representation of your achievements. Do not forget about keywords suitable for this position. If you are applying to several jobs alter your CV for each of them a bit to make it more relevant.
Put in all your skills, don't be shy.
Use strong adjectives to describe the skills you possess and outline your accomplishments clearly.
List all of your education and training, internships, courses, etc.
Each of them has contributed to your professional skills and presents you as an active employee. Start with the most recent too.
List all your work experience.
Start with the most recent position (recruiters do not often read the whole text, so better to always start with the strongest point).
Make sure that your resume is not too bulky.
It has to be facts-based, and not vague. It should be readable and with the use of power words.
Format it properly.
Your CV should look good and professional. As much as you might think that it is not important, you will be judged by this factor too.
Apply the same approach and use of words to the cover letter.
Craft separate relevant cover letter to every posting you apply too.
Be confident in your job interview.
Communication is a soft skill, but it is required almost for any job in the world. Be positive, stay professional, and use active verbs.
In Summary
Clear communication is crucial for job applications. It starts with written documents, such as a CV or cover letter. They need to be strong, straight to the point, and representative of your qualification. Use keywords, action verbs, professional jargon, numerals, and adjectives to present your candidature. And as soon as you get your interview – use the same techniques verbally.