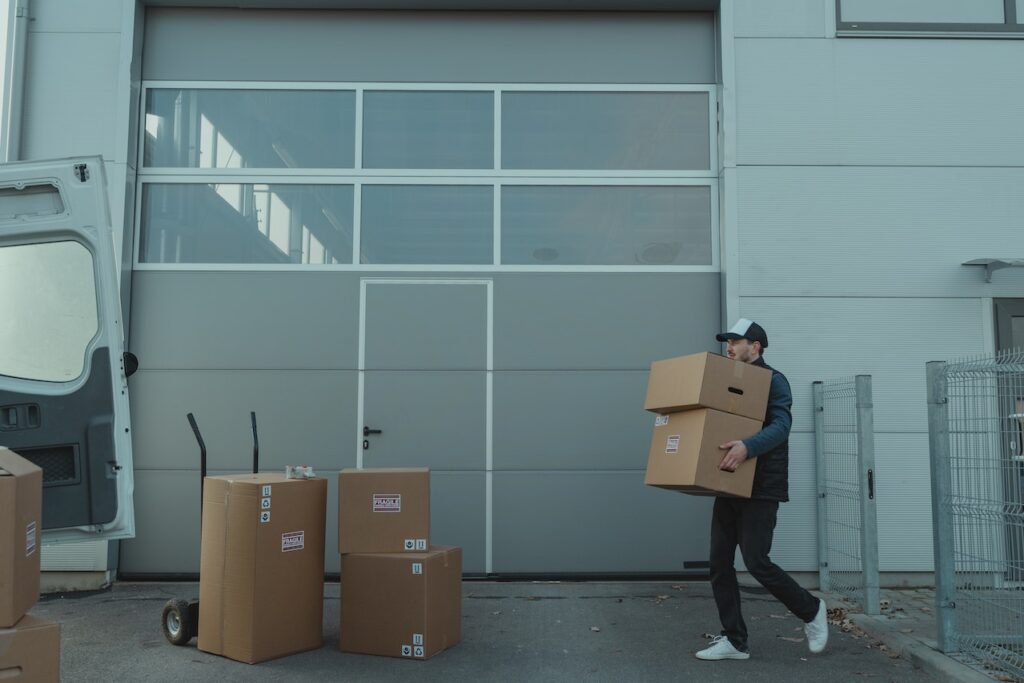 Demand and supply for goods and services
The demand for a product is the quantity that buyers will be willing to purchase at a given price. The supply of a good is the quantity that suppliers will be willing to bring to the market at given prices.
The demand for air travel is in part determined by the prices charged. Over the last twenty years, the price of travelling by air has fallen substantially (in real terms) and with rising incomes, far more people are travelling abroad (and internally) than ever before.
We can therefore say that the demand for air travel has risen. At the same time, we can see that the demand for other forms of travel has fallen compared with previous centuries. For example, very few people today travel by horse drawn carriage, and much fewer people cycle to work than was the case in Victorian times.
Supply chain
The supply of certain types of breakfast cereals by companies like Kellogg's has risen in recent years in response to growing demand. This demands a level of market research. This is particularly the case for healthy eating cereals such as variants of Special K.
At the same time, the supply of certain consumer durable products has fallen as they have been replaced by more sophisticated ones that better meet customer requirements. For example, the supply of typewriters and black and white televisions has fallen, because it is more sensible for suppliers to supply word processing computers, and colour television systems.
Demand, supply and price
A rise in demand for a particular product or service tends to exert upward pressure on price. However, if producers respond by supplying more to the market this may then go on to lead to a fall in price because producers are able to benefit from large scale production. The following table illustrates some of the relationships between demand, supply and price: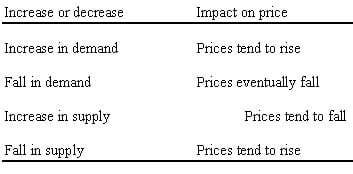 Prices of products and services are determined by the interaction of the forces of demand and supply.