Google Ads is one of the best ways to drive traffic to your online business. That's especially true if you have a new business that doesn't generate a great deal of organic traffic yet; it's likely that keyword bidding is the only chance you have to show up on the first page for the most competitive search terms.
As great as the potential of advertising on Google Ads may be, though, it also has some serious drawbacks. For instance, the minimum bids for some keywords are so high that it can be easy to blow through your entire advertising budget without attracting a significant amount of new business. After all, only a small percentage of the people who click through your ads will actually end up buying anything. That's a serious problem if you don't have a lot of money to spend on advertising.
There's also a possibility that you're in an industry for which Google doesn't allow keyword advertising. That's true for businesses like Dublin vape shop The Vape Life.
Whatever your business model may be, it's a fact that you'll get the best return on your marketing investment if you allocate it intelligently and the best way to do that is often by spreading your money around. Here are four alternatives to Google Ads that you should consider as you plan your marketing strategy.
Content Marketing
If you haven't formed a strategy for attracting organic traffic to your website through content such as blog posts, now is the time to begin. Content marketing is the act of using website content to get your site ranked for a wide variety of search terms, and it's the quickest and least expensive way to generate bulk traffic. An effective content marketing campaign gets your business's name out into the world and helps to cultivate a positive reputation and trust around your brand. Great content also has a chance to earn organic links. Attracting links from well-known websites can help to improve the search engine rankings of your commercial pages.
Content marketing usually takes the form of blog posts – and if you want your articles to have the maximum possible effect, you need to choose your article topics well. Your natural inclination might be to select topics that relate to the buying process, because people who search for those topics are probably looking for things to purchase. It's usually much more effective, however, to choose informational topics for your content marketing efforts. A topic without a commercial angle will have less competition on Google, so an article about that topic will have a better chance to earn a high ranking. In addition, a high-quality blog post without a commercial angle has a better chance to earn organic links. Bloggers and website owners seldom link to commercial content unless they're paid to do so.
Direct Advertising
Bidding on keywords isn't the only form of online advertising. There's also direct advertising, which involves placing your ad on a specific blog, forum or other platform. If you can find a website with an extremely targeted audience a reader base that primarily consists of people who might be interested in buying from you – you may find that the performance of your ad is much better than it would be on a platform like Google Ads. In addition, advertising on smaller websites is often surprisingly affordable.
Don't forget that direct advertising can also include offline channels such as local newspapers and radio stations. Those options are worth considering if you only serve local customers or are trying to capture more local business.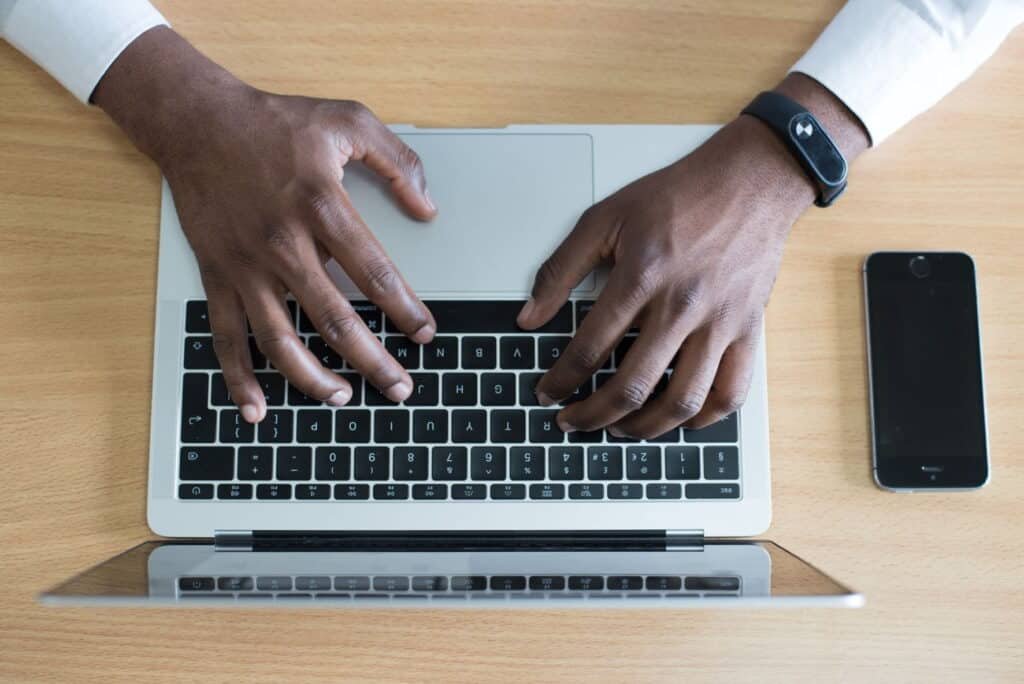 Email Marketing
When your content marketing campaign is in full swing and you begin to see some consistent daily traffic, you'll naturally want to start looking for opportunities to monetise that traffic. Although publishing informational content on your blog has many benefits, that content isn't likely to lead to massive sales numbers because people who search for informational topics usually aren't looking for products to buy – they're looking for advice about how to have better experiences with the products they already own. With that in mind, you need to have something else in place that allows you to communicate with those people after they've left your site – you need a mailing list.
Email marketing providers make it easy to generate a mailing list, add a subscription form to your website and communicate with subscribers. The hard part, however, is getting people to subscribe. You'll quickly find that the easiest way to get people to subscribe to a mailing list is by offering something in return; single-use coupon codes and monthly product giveaways work well. When your mailing list grows to a substantial size, direct email marketing is a very reliable way to bring traffic to your website when you need to make some extra sales.
Product Review Placements
If your business model involves selling products under your brand name, one of the best ways to cultivate brand awareness is by putting your product into the hands of influential reviewers. A product review will typically include a link to your website, and links are always good for helping to increase your site's rankings on Google. More importantly, though, a review exposes your brand to the reviewer's audience – which can sometimes be quite substantial.
Before you start sending your products to reviewers, you need to be aware of the costs and potential pitfalls. There's the cost of the products themselves, of course, but you should also know that truly popular bloggers and video reviewers already have as many requests as they can possibly handle. They're generally not enticed by free products and will expect to be compensated for the time taken to produce the review. If a reviewer has a large audience, the requested fee may be fairly high. Don't be afraid to negotiate.
Before you engage with a product reviewer, it's important to spend some time conducting due diligence. If the reviewer has a website, does the site receive organic traffic and have an engaged base of readers? Do articles frequently receive shares and links? If the reviewer publishes content on a platform like YouTube or Instagram, does it look like real people are engaging with the content, or do the reviewer's followers look like they could be fake? It's important to research any potential collaborator carefully, because a low-quality placement could end up being almost worthless.