Employees are an organization's most vital resource. They connect you with your customers, ensure they are happy, and keep things flowing smoothly in the business.
They are the only actual link between the organizational leadership team at the top of an enterprise and their clients in the real world. Should the link weaken for even a moment because the top managers don't trust their workers enough to give them a listening ear, the leadership team loses valuable clients.
Additionally, each of them has an impressive amount of influence on all or some of your customer relationships. A single employee may not scar your relationship with your customers much, but think of the damage that an entire team of unsatisfied workers can do to your client base!
A Digital Workplace Can Streamline Most Processes
In a world where businesses are expanding rapidly, the only way to stay ahead of the rest is by employing the latest technology in your organization.
However, installing the latest software is only the beginning. The most important bit is to ensure employees get the most out of new tools.
Regardless of how experienced your employees may be, they are human and need a hand to be productive.
With 2020 being a challenging year for the business industry, it's evident that remote work is here to stay.
Distinguishing between workers' personal and professional lives is difficult now more than ever, making it necessary to put a digital workplace strategy in place.
A digital workplace helps your business become even more successful by making employee interactions easier.
How a Digital Workplace Improves Employee Effectiveness
Workers can use the digital platform to speak up, communicate, and collaborate in new ways. They can contribute to evolving business priorities, share knowledge across an organization, and effectively solve customer issues.
The traditional method of handling office duties cannot meet advancing requirements. From HR applications to sales tools, email to virtual meeting tools, and project planning to survey tools, it's simple for workers to get overwhelmed. In a digital workplace, employees can collaborate with one another as all the assets and tools the employees need are available on a single platform. There's no need to switch between platforms to communicate and execute ideas. With a good digital workplace, you get completely unified communication that leaves no room for error.
Organizations that have a digital workplace strategy in place have reported higher productivity levels among their employees. In addition, employees engage even better with their fellow workers.
A digital workspace increases employee productivity in the following ways:
It Boosts Employee Participation
Research says, companies whose employees were highly engaged had 18% higher customer retention rates, 21% additional productivity levels, and 27% more likely to show better performance compared to employees who weren't highly engaged.
Communication tools assist in ensuring that success stories on an organizational and employee level can be spread to more people in effective ways and help workers stay informed on the company and its advancements.
It Enhances Communications
The inclusion of various communication tools such as Microsoft Teams, Skype, and Outlook 2016 has helped workmates communicate efficiently. But a digital workplace is much more than that. With a digital workplace, you also get the benefit of contextual collaboration, which allows employees to communicate efficiently, complete projects, and manage work, all on a single platform.
Through multiple communication platforms, there might be issues at places due to differences in software. But when everything is on one platform, everything is tracked and has a digital footprint in case there are any discrepancies.
It Makes Information More Available
A digital workplace offers central locations for information storage, broader company policy and essential documents to be found, and tools to be located.
Thanks to this significant stride, employees can access organizational information no matter where they are. This minimizes time wastage and enables them to get more done within a short time.
It Makes it Easy for Employees to Access Technology
With a digital workplace, employees can access the right technology from any location and on any device.
Research shows, almost 89% of employees believe that flexible work is the primary source of their productivity. Surprisingly, even a great paycheck comes second to this. The addition of adequate task and project management tools that can be updated from various locations to keep all workers informed of the latest projects is a significant plus.
In Summary
A digital workplace has now become a necessity for the growth of any organization. Easy access to the latest technology and easy interaction is an incentive for employees who get the opportunity to work in a conducive environment.
It leads to the success and rapid growth of business. If you haven't adopted a digital strategy in your company, now is definitely the time to do so.
Author Bio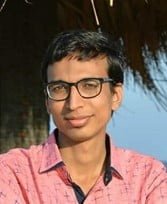 Chintan Jain, Associate director of marketing functions at Kissflow
Chintan is a skilled digital marketing practitioner with deep experience in working with web solutions, marketing, analytics and product management. Chintan writes extensively on topics like digital marketing, work management, and the digital workplace on various business and technology platforms.