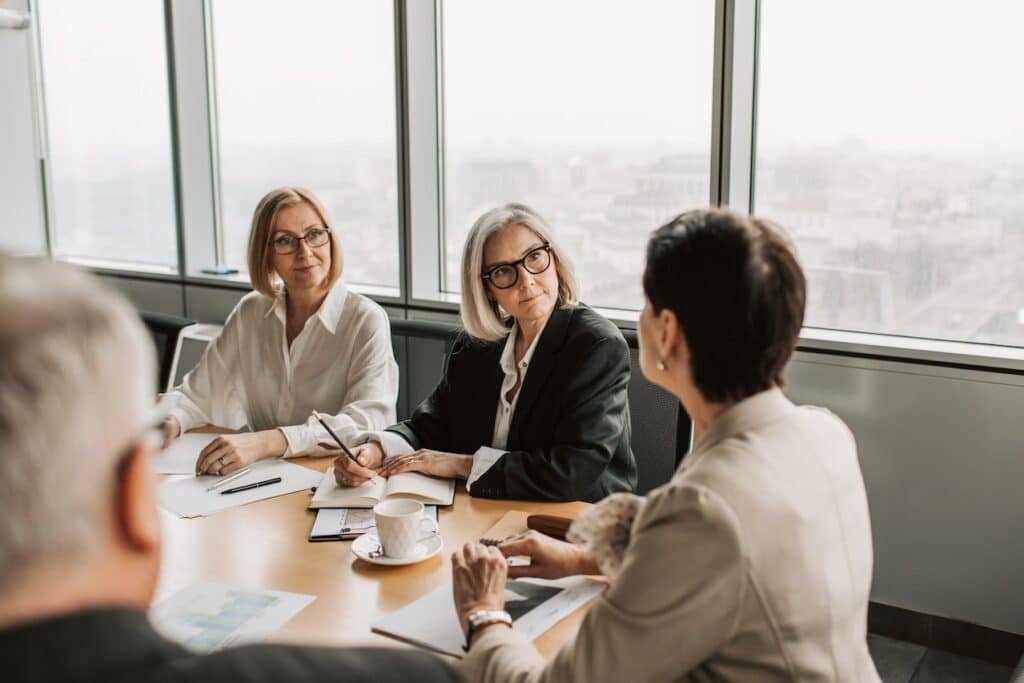 As a business owner, you'll have a lot to do. You're overseeing your team, ensuring your service or products are a success and doing all the strategy work behind the scenes.
However, it's not possible to do it all. It can be easy to want to do a little of everything, especially if your business is something you've worked hard on and had a vision of for a long time. But delegating is also crucial, as Oscar Pierre, the founder of Glovo, a shopping service based in Barcelona, explained back in 2019.
His advice still stands, even post-pandemic. By handing over the reins to the experts, you can concentrate on what you're skilled in and leave your team to do what they're good at. While some ideas for new roles may seem a little outlandish, it's important that business leaders address where there's a need for someone who has the expertise and know-how to do the jobs that you, as a business owner, don't have the time, or even the ability, to do.
One area where it could be time to call in the experts is when you're updating your website or rebranding your company. Here, we look at why delegating the job of overhauling your site is good for business and how you can work with a digital agency once you've chosen one.
What are the benefits of using an outside agency?
While it's possible to set up the fundamentals and create a website that functions using an in-house team, there are several benefits of choosing an agency over this option.
They're the experts
By choosing to hire an agency over building an in-house team, you're investing in the expertise contained within different departments in a larger organisation. With your budget, the agency will delegate to its technical support team, get developers to work on the functionality of your site, and customise content.
You'll be handing over the allocated funds for this, safe in the knowledge that the people working for the agency are qualified and experienced in what they do.
Their offering
Agencies can access tools that analyse data and metrics and crunch the numbers, so that you know how your site is performing before, during, and after the agency's input.
Additionally, working with agencies can build your brand as they are likely to promote the work they do for you.
Cost-effective
Being a business owner means that you know well how much recruitment costs. From interviewing to training, everything that comes with a new employee is time-consuming and expensive. Building an in-house team of website builders and marketers must make financial sense.
But with an agency, the team is there, fully formed. You're paying for their work and don't have to worry about onboarding new employees.
You can be hands-off
Crucially, you're hiring an external team that you trust to do their job and do it well. Once you've selected an agency you trust with the rebrand or web build project, you can leave them to it, checking in when it suits you, rather than feeling like you have to oversee your employees.
More creative input
It can be easy to get into a rut if you're all thinking the same way, and this can be the case with a team that's worked together for a while. An external agency can bring fresh ideas and creativity, adding another dimension to a process or a fresh take on the way things have been done up to now. Similarly, these creative ideas flow into brand updates and website refreshes.
What do as a business when working with an outside agency
If you do decide to hire an outside agency, there are several things to be aware of.
The main point is that this isn't an in-house team, so you'll need to think carefully about who from your organisation will manage the relationship with the agency. Ideally, you'll need someone who works on the commercial side of the organisation and someone who operates on a marketing level – ideally someone who understands the fundamentals of websites and digital marketing, such as SEO, PPC, and CMS systems.
Also, treat the relationship you have with the agency as a partnership. While you are hiring them to provide a service for you, you're working together with a shared goal. By behaving as though you're a team and allowing the experts you've hired to meet the targets and provide the deliverables, you're more likely to get the outcome that you're searching for.
Keeping their expertise in mind, don't be afraid to try something different. If you've had a website running just fine or a logo you love, it can sometimes be hard to let go of what you know. The agency is the expert here, though, and they'll push you to consider things you might never have thought of before. Allow them to show you the possibilities and you could be surprised by where they take you.
So, will you take the leap and try seeking the expertise of an external agency?