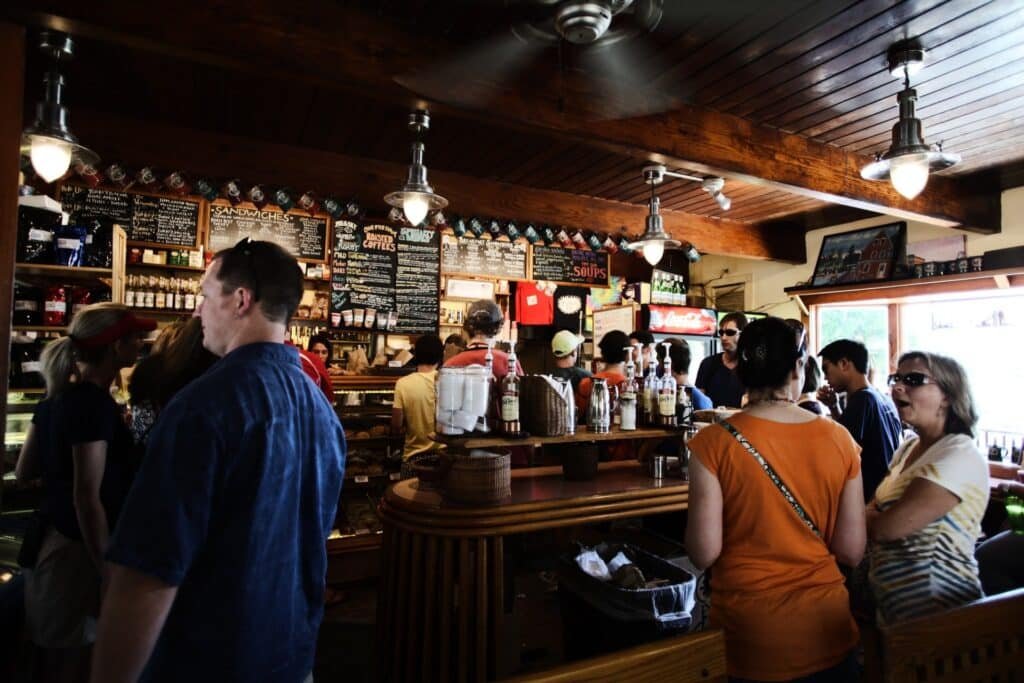 Customers are critical to the growth and survival of a business, but it is costly to keep on generating new ones since you have to spend on various activities for them to take notice. Moreover, after spending so much, there is no guarantee that they will buy from you when they do see you, or if they will even like you or remember you after the initial contact.
The cost of acquiring new customers could have long-term detrimental effects on the company in several ways. One is when the cost per person is too high, which happens when there is a high spend and a low sales conversion. Another is when the acquired customers have a short lifetime value, or when they leave the business after only one or two transactions.
This is why it is important for your business to have its own base of loyal customers who will keep supporting and buying your products. Aside from being your consistent revenue source, they will also help promote your business and acquire new customers for you at no cost. Because your loyal customers feel an emotional connection to the business and are happy with their experience with you, they would naturally discuss it with others who will validate their beliefs.
When you have loyal customers, you can create a profitable ecosystem of sales, repeat purchases, referrals, and low or zero-cost acquisition. However, it is not easy to create loyal customers. It takes time, effort, and commitment from everyone involved in the business to make it work. To get you started, here are some steps you can take to convert newly acquired customers into loyal supporters:
1. Know Your Customer
In order to cultivate a relationship with your customer, you have to first know them well. Having a deeper understanding of your customer will enable you to sustain their interest, communicate with them properly, and make them remember your business whenever they need a related product or service.
This involves a long process of understanding their behaviour, including their motivations, preferences, and other aspects of their lives that directly affect their purchase decision. You also need to identify the points of interactions they have with your business, how often they engage with you, and their reasons for doing so.
Fortunately, all these don't have to be done manually anymore. You can now make use of software like a customer data platform that tracks and analyzes customer behaviour based on specific metrics. The data that you gather can then be used as reference when you formulate promos, campaigns, and processes to help run the business, ensuring that these activities are aligned with the customers' expectations, thus helping them establish a sense of affinity and belonging with you.
2. Have An Authentic And Relatable Story
Before trust is established, most relationships are formed through shared values and beliefs that bring people or organizations together. This can also be observed in business. For customers to form a stronger bond with you, you need to establish a story that they can relate to.
Customers tend to gravitate towards brands and businesses that they find familiar because it is human nature to trust someone or something that they know as compared to a stranger. This is confirmed in a recent survey that revealed trust as the most important purchase driver for consumers next to price.
Your story also works to differentiate you from competitors, giving customers another reason to choose you. Thus, an effective story should be unique, engaging, authentic, and concise.  For a brand story to work, customers should find it interesting, believable, and easily understood. It should also accurately reflect your core ideals while satisfying the needs and desires of your target customers at the same time.
3. Provide Excellent Customer Service
Quality customer experience is another compelling reason why customers choose a particular business among many others offering similar products. This refers to how a business makes customers feel important, recognized, and taken care of.
Take steps to ensure that your staff are well-informed and adequately equipped to quickly assist customers with their inquiries and concerns. Make use of tools that will enhance and speed up the shopping experience, giving them convenience and comfort as they browse through your products. Some examples are personal shoppers, chatbots, shopping guides, infographics, as well as favourable payment terms and options.
Exert efforts to address complaints in a short time as possible so customers are not left hanging. Add an extra touch by contacting them afterwards and gauge their satisfaction with the complaint resolution. In case of recurring issues, identify the cause and implement long-term solutions in order to minimize similar issues in the future.