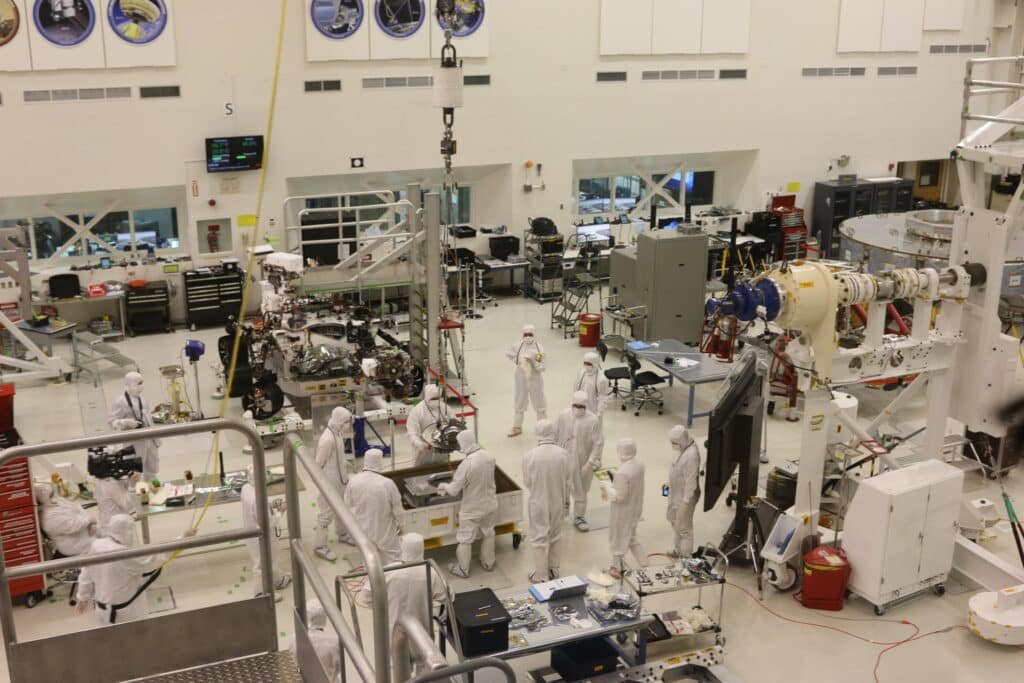 Manufacturing businesses need to ensure the parts they receive are high quality to perform the work they need to do correctly. Using parts that are of low quality can cause severe issues for manufacturing businesses. Business owners in the manufacturing industry must find reputable suppliers for the parts they need.
Continue reading to find the best supplier for your manufacturing business. Finding a good parts supplier can drastically alter your manufacturing business's reputation.
Finding the Parts You Need
Manufacturing businesses need quality raw parts to produce high-quality finished products. For example, a manufacturing company's parts can include industrial fasteners, tools, and screws. These items must be of the highest quality to ensure that the final product works well.
Manufacturing businesses that neglect to use the best parts in their budget will tank their reputation. Consumers want products that work well and will last for a long time. When Manufacturing businesses don't use the best parts possible, their products will be low quality, and consumers will not continue their patronage.
Research Your Manufacturing Suppliers
The most important thing a manufacturing company can do when choosing a supplier is researching the supplier. While the lowest-priced supplier may be tempting to business owners, using cheap, low-quality parts will make your manufacturing business lose money long-term. There are several things a manufacturing business owner should research about potential suppliers.
Check other client reviews left for the supplier. Avoid any reviews or testimonials on the supplier's website. Instead, check several different review websites to read authentic reviews left for the supplier.
Take note of how long the supplier has been in business. Suppliers that have been in business longer can be a sign that clients are happy with the supplies they provide.
Ask around about potential suppliers. Other business owners in the manufacturing industry can provide valuable input about suppliers before you sign a contract with them.
Researching suppliers is essential to business owners in the manufacturing industry. Without enough research, business owners may sign a contract with a supplier that can tank their manufacturing business's reputation.
Order a Sample
When you order a product sample from a supplier, you can investigate the supplies yourself. Then, depending on the products you manufacture, you can put the parts the supplier sends through various tests to see the part's durability. Keeping the parts for a while and testing the parts in different situations is a great way to determine if you want to continue using that supplier.
When you order a sample from a supplier, you take the research into your own hands. Different suppliers can provide parts that serve different purposes. Therefore, you ensure that the supplier's parts will serve your manufacturing needs before you sign a contract by ordering a sample.
Shop Around
There are plenty of suppliers that service the manufacturing industry, and you want to ensure you get the best bang for your buck. Shopping around and calling different suppliers for information will help you generate a list of potential suppliers. In addition, there are several things manufacturing business owners need to look out for when they shop around.
The cost of the supplies and how it relates to your potential profit.
The durability of the supplies you need.
The purpose your final product will serve consumers.
The reviews left for the supplier on various websites.
How long the supplier was in business.
All of the things above should be heavily considered before signing a contract with a supplier. Signing with the wrong supplier can significantly impact how people view your manufacturing business and how much your business profits.
Negotiate With Suppliers
Some suppliers are willing to negotiate a deal with manufacturers that can be mutually beneficial. Discuss your needs with potential suppliers and see if any of them will reach a middle ground with your business. Negotiating with suitable suppliers can lead to substantial profit margins for your manufacturing business.
Some suppliers are firm on their prices and services, and there is nothing wrong with that. However, it would be best if you did not write off a supplier with firm prices for their supplies right away. This situation can also indicate that their supplies and services are in high demand from other manufacturers.
Final Thoughts on Finding the Best Supplier for Your Manufacturing Business
The manufacturing industry is saturated with several suppliers that can give business owners what they need. This industry saturation can be both good and bad for business owners. Before signing any contracts, manufacturing business owners need to shop around for suppliers that can provide them with durable parts for their final products.